This post may contain affiliate links. Please read my disclosure.
Are you considering a vacation at a Great Wolf Lodge hotel? Make sure to read my tips on how to make the most of your Great Wolf Lodge vacation, there are so many wonderful activities to take advantage of that you don't want to miss out.
Be sure to sign up for my email list….seasonal recipes in your inbox every week!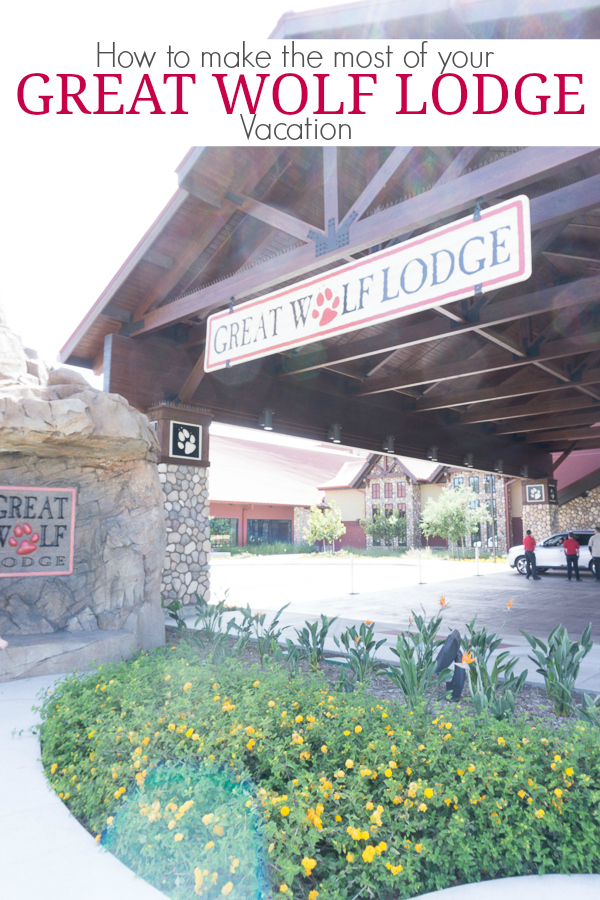 My family was a recently invited out as a guest of Great Wolf Lodge Southern California and we had the most amazing vacation. We also celebrated my son's 8th birthday while we were there and he says it was one of his best birthdays ever.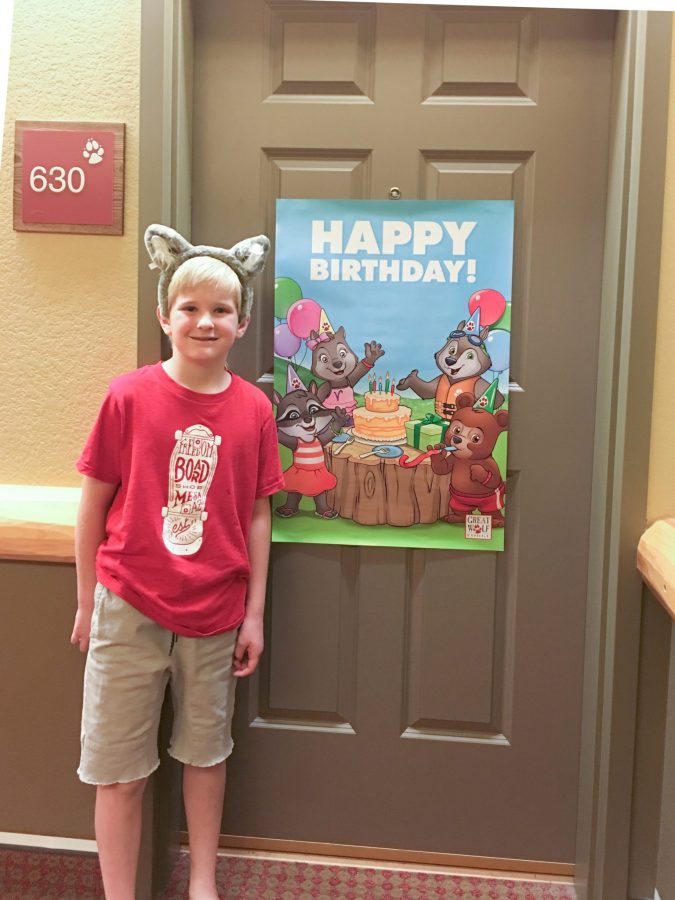 We left Arizona super early in the morning in a new 2107 Toyota RAV4 Hybrid, courtesy of Toyota, because we knew that even though our room wouldn't be ready until 4pm, we could use the waterpark as soon as we arrived. However, what we didn't expect was all the other activities that are available at Great Wolf Lodge and so we didn't even use the water park the whole first day we were there. Let me tell you about all the awesome activities and deals that Great Wolf Lodge has to offer.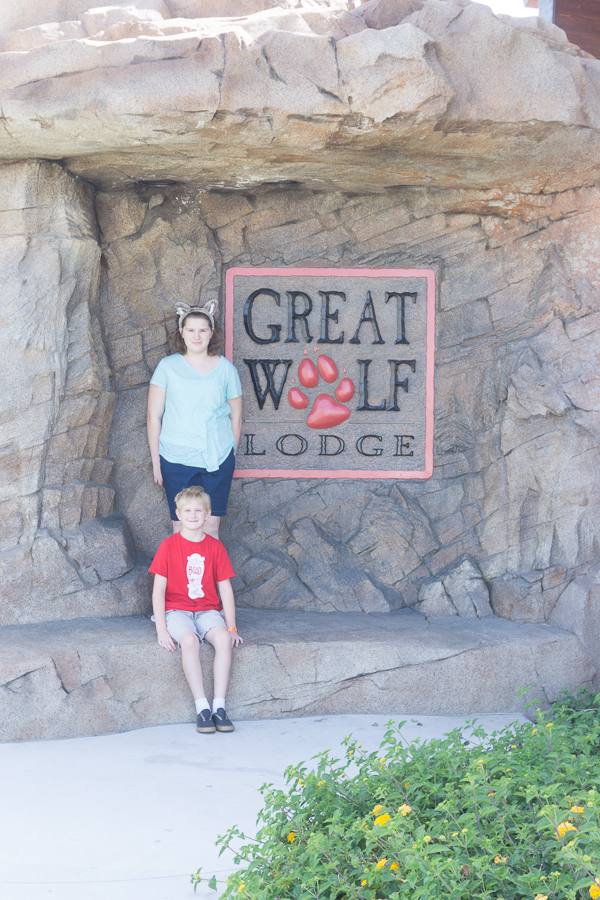 Great Wolf Lodge Indoor Water Park! Great Wolf Lodge is known for its indoor waterpark and it is impressive. There is something for just about every age level from toddlers to adults, thrill seekers to those who are a little more conservative. There is a wave pool, flow rider, lazy river, water sports, water playground, and tons of various slides. The water park is open daily from 9am-9pm.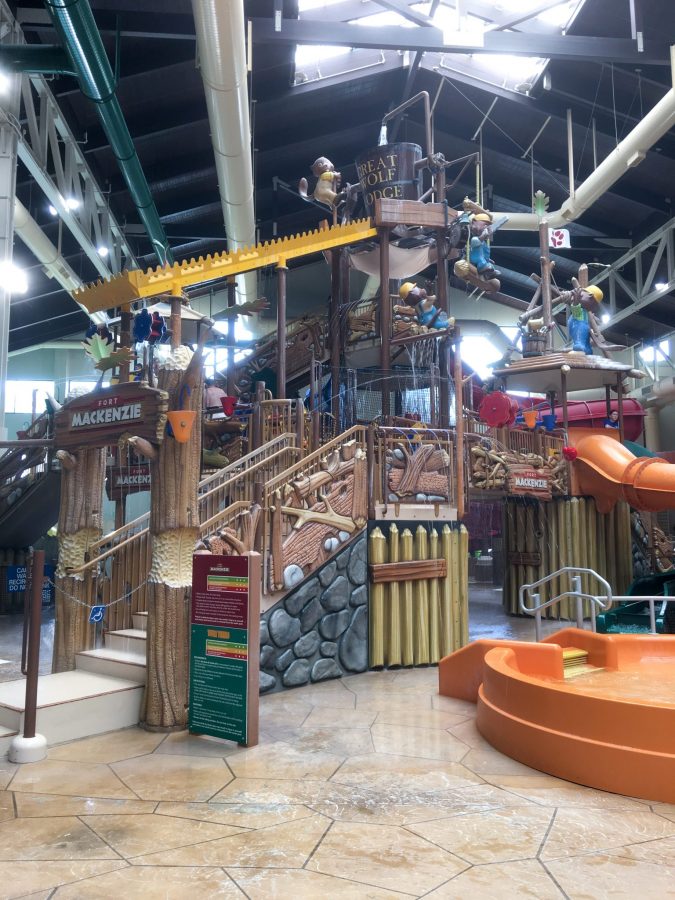 Celebrations! If you're going for a birthday celebration, you can add-on a door poster for your special guest. Or bring your own door decorations and go to town. You can host a birthday party for family and friends for additional fees, but the number of parties is limited each day to keep the water park numbers under control. If you are planning a birthday celebration, you have to check out the The Tipping Bucket. It's a 3lb tub of soft serve ice cream with all sorts of crazy toppings. It's definitely meant for sharing…probably good for 6-8 people.
MagiQuest! We had no idea this was even a thing. But don't let the price fool you…it's well worth the money. First you must buy a wand (they start at $20 and go up with adds ons if you want) and then you pay for the game. The game will keep the kids busy for days. They run around the property solving puzzles and beating the goblins, dragons, or other creatures depending on the game. We played off and on for 3 days (mostly at night) and didn't even finish the game we were playing. Good news though, the wands are smart and will save your progress for your next visit to ANY Great Wolf Lodge location. This is definitely for old kids and teens. My 8yo and 12yo ran around the hotel together for hours solving clues and gathering information to move on to the next section of the game. Trust me…you want to budget for this! Almost every kid is running around doing it, especially in the evenings around supper time until they shut down the games sometime between 10pm and 11pm. The games come back on 8am and the kids are all waiting around with their wands to start playing (because the waterpark doesn't open until 9am). It gets especially crazy with kids running around after the water park closes.
Creation Station! This is a great add-on for younger kids who aren't quite ready for MagiQuest. Kids pick a Great Wolf Lodge character, stuff it, pick out an outfit, and then play the game. The game takes you on an adventure all over the property, like MagiQuest, but with easier tasks to complete that are perfect for kids under 7 or 8.
24 Hour Arcade! Yes, you read the correctly. The arcade is open 24 hours and it is always busy with kids. Load up a card with PAW Points and then swipe the card to play a game. Almost all the games gave out tickets and they had a nice prize area for the kids to redeem their tickets. Most of the games are pretty easy for all age levels to complete. The games are swapped out about every 6 months to keep it fresh and exciting for their repeat visitors.
Scooops! This mini salon for girls is perfect for a mother-daughter date while the guys play in the arcade. Get a mani-pedi or just get a lip gloss and hair scent. It's such a cute little area and it was always filled little girls and their moms.
XD Theater, Ten Paw Bowling, and Mini Golf! These are add-ons and pretty quick to complete when you have a few minutes to fill. The XD Theater offers a 4D interactive arcade game/ride. You pick the "game", then you put on your 4D goggles, and shoot at the bad guys, monsters, or zombies. The bowling alley is a Brunswick alley, but about 1/3 as long and perfect for the little kids to have a great time bowling. Howl at the Moon Mini Golf is a 9-hole course under a black light. So, make sure to wear something white.
Great Wolf Lodge Discounts! If you've read this far then you are probably wondering how much is this all gonna cost me?!?! Well, Great Wolf Lodge has put together a couple discount packages depending on the age and/or interests of your kids. It's definitely worth investing in one of the packages as each comes with a perk that you can't get otherwise. Also, Great Wolf Lodge deals can be found on places like Groupon for mid-week or off-season discounts.
Delicious Food Options! We were at Great Wolf Lodge for a long weekend and didn't feel the need to leave the property to eat. There were tons of options from Dunkin Donuts for a quick breakfast to fancy sit down steakhouse and everything in between. Honestly though, the buffet was probably my favorite which offered the best allergy friendly selection of food options.
Activities for Kids! Check the daily itinerary for various activities all day long for the kids. You'll find everything from morning yoga, storytime, crafts, character meet & greets, to late night dance parties.
There really is so much to do besides play in the waterpark. It's definitely a complete destination and perfect for families with a wide age-range of children. We've already started planning our next trip!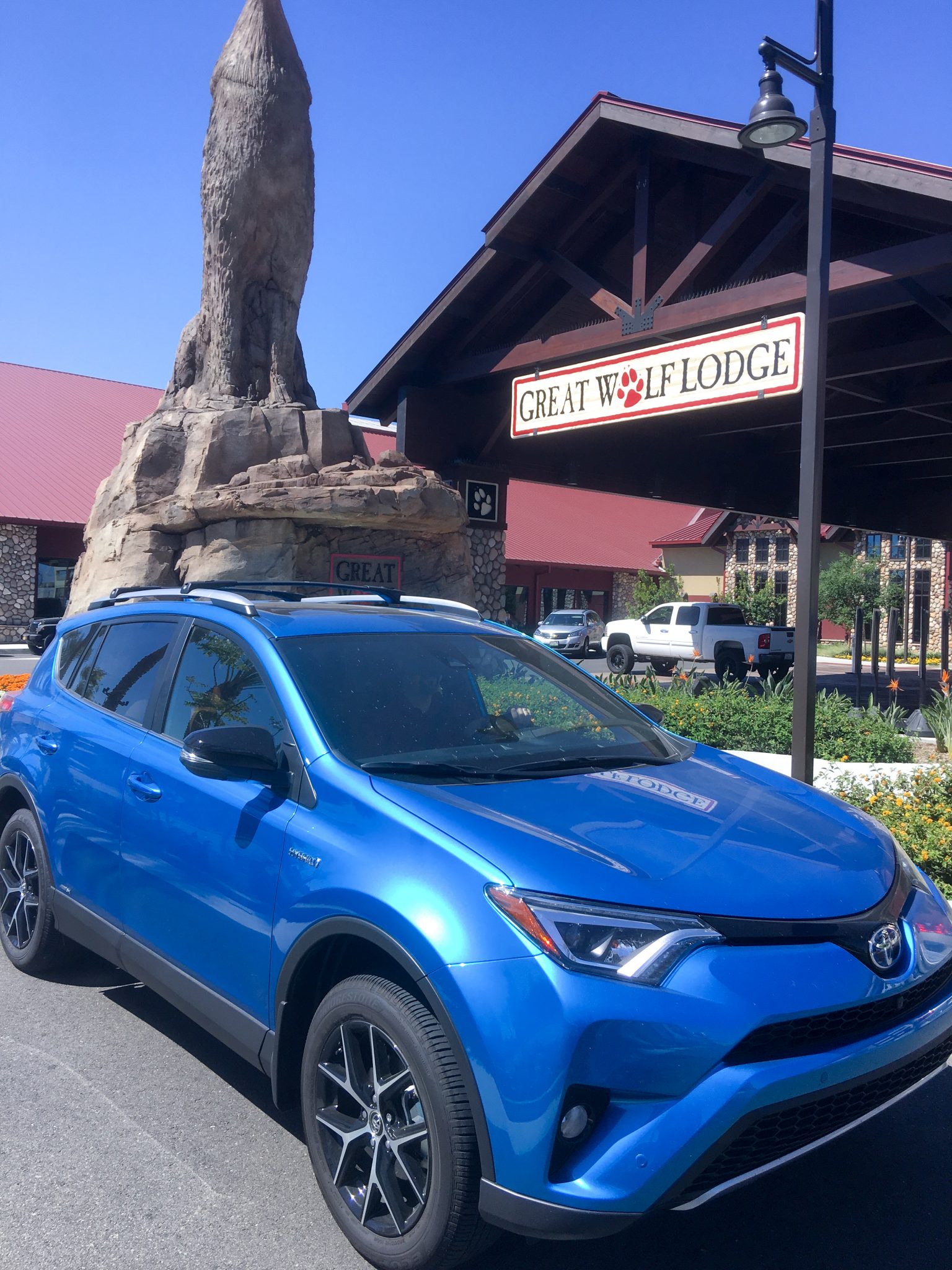 As I mentioned, we drove the new 2017 Toyota RAV4 Hybrid from Arizona to California. It was the perfect size to hold all our gear for a long weekend and it got great gas mileage on the highway because it was a hybrid vehicle. It was my first time driving a hybrid and I loved it. I didn't have to do anything different than a regular car, it just got better gas mileage because it used the batteries when idling and braking. The 2017 RAV4 also has some fantastic safety features. One of my favorite features was the seat belt notification for the 2rd row seats. Ever since I had kids, 12 years ago, I've wanted to see this feature in a car. The other fascinating feature was the Dynamic Radar Cruise Control. You set the cruise control like normal, but when a car pulls out in front of you or you come up on another vehicle your car will automatically slow down to keep a safe distance. Once the other vehicle is out of the way, your car automatically goes back up to the original set speed. I ended up loving this feature more than I thought I would. It's part of the whole Toyota Safety Sense design.

Disclaimer: My family was invited as guests of Great Wolf Lodge for a long weekend.