This post may contain affiliate links. Please read my disclosure.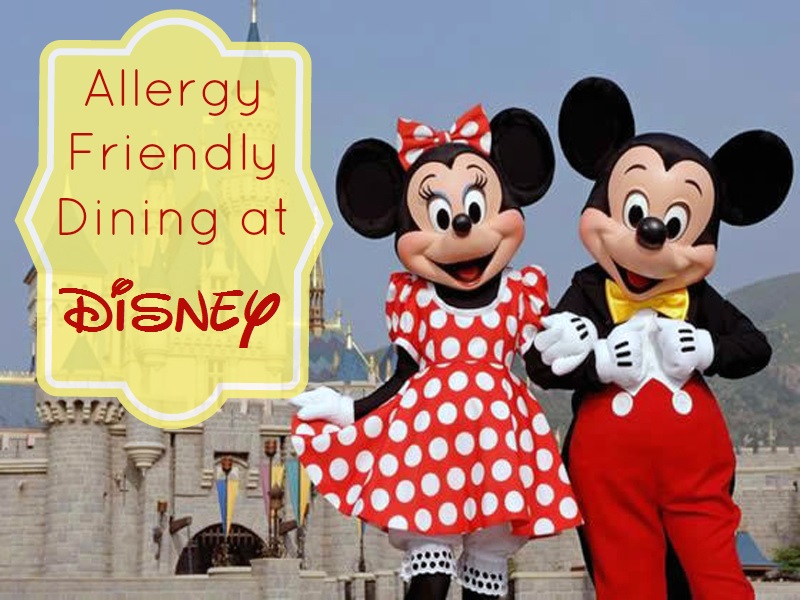 I recently planned some Disney vacations for my family. I was worried because I knew I would need a gluten free meal, but it also needed to be dairy free. Was Disney gluten free friendly? Could I find anything vegan at Disney? Did they have a gluten free food list? I wasn't sure, so I started researching Disneyland food, DisneyWorld food, and crossed my fingers that I wouldn't have to take in all my own food. Here are some things I learned for Allergy Free Disney Vacations, hope it helps you!
In my research, I learned that if I stopped by City Hall at Disneyland, DisneyWorld, or California Adventure I could pick up a Celiac dinning list. Even though I'm not Celiac, I knew this would be my greatest resource and best place to start in terms of where to eat. Well, imagine my sadness when I arrived at City Hall, asked for the list, and told they no longer have one. My heart was crushed, but keep reading…the whole time at Disney was awesome and I didn't need the list afterall.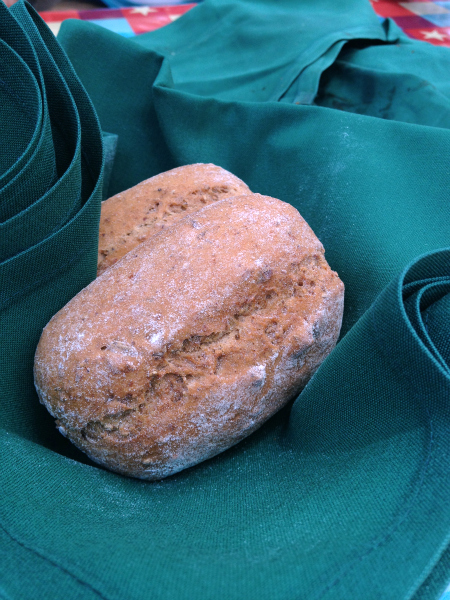 When we arrived at any place whether it was a restaurant in the park (Disneyland, CA Adventure, and I'm sure is true for DisneyWorld too) or one of the walk up burger places, I just simply asked about gluten/dairy free options. I was always immediately greeted by the chef at the location. The chef happily came out to talk to me about what my allergies were, what I wanted to eat, and they all took meticulous notes. The really cool thing is that the chef completely cooked my meal from start to finish, not allowing anyone else in the kitchen to touch it. When my food was done, the chef brought it out to me, and made sure it looked okay. Toward the end of meal, the chef always came out to make sure everything was okay and to see how I liked it. This is better service then at most places.
Most of the restaurants in the park have gluten free/dairy free bread, though they are not egg free. We didn't eat at Redd Rockett's Pizza, but I've heard they have a gluten free pizza crust.
If you aren't vegan, the best place to chow down is at Big Thunder BBQ inside Disneyland. It's pricey, but totally worth it (whether you have allergies or not). They do have a vegetarian option. Big Thunder BBQ is an all-you-can-eat meal that is served family style. It includes ribs, chicken, beans, coleslaw, and cornbread. At dinnertime, it also includes corn-on-the-cob. The meal also includes an all you can drink beverage. The best part is that the entire meal (except the cornbread) is wheat/gluten, dairy, egg, nut, and shellfish free. The chef assured me that I could everything and even brought the corn (without butter) even though it was lunch time and my own basket of gluten free rolls.
At CA Adventure, my favorite place to eat was The Wine Country Trattoria. They have gluten free noodles and most of the pasta sauces can be made without dairy, which is usually only added at the end of the cooking time. It was delish! Again, the chef came to the table, talked to me about my needs, and then brought gluten free bread for me to dip in the olive oil while everyone else dipped their cheesy artisan bread.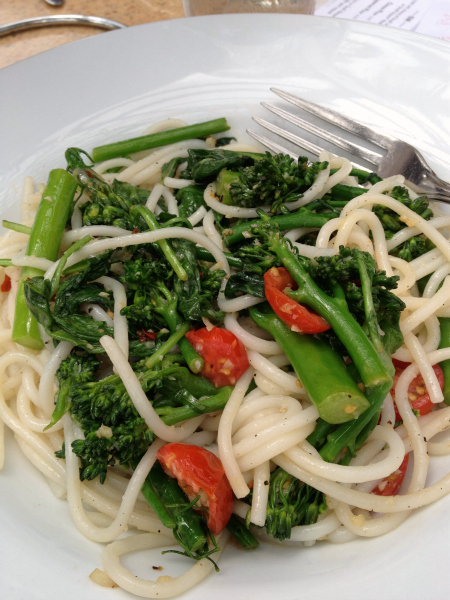 Unfortunately, there is no dairy free, gluten free chocolate in the park. Though limited there are four other dairy free, gluten free, and egg free treats in the park. Kettle corn, Dole Whip (There is an option without the ice cream twist), Cotton Candy, and potato chips. Of course, they also have fruit throughout the park. If you think you will need a special treat, then bring your own. I've heard The Wine Country Trattoria at the Golden Vine Winery has a gluten free, dairy free brownie (not egg free), but I didn't have it or ask about it.
Also, if you need creamer in your coffee and you are dairy free, the best thing to do is bring in your own container of soy or rice milk for your coffee. There is one place on Main St in Disney and a Starbucks in CA Adventure, but both are super busy. Or just grab a cup of coffee before you get to the park and don't worry about it.


Breakfast was a bit tougher for me when we went earlier for our Magic Morning. I didn't fully do my research and we ended up at a place that couldn't make something for me. There are places in the park that will make a gluten free, dairy free breakfast but my kids were screaming for breakfast, so we just ate where we were at. The Riverbelle Terrace did have a beautiful fruit platter and I added a side of bacon for some protein. If your kids are starving ask a cast member at the closest restaurant for suggestions on breakfast places that will fit your needs.
Overall, I really had a great time and didn't even bring anything into the park except the normal snacks I would have brought to save money. I had zero worries that my food was cooked in a way that I could eat it and it tasted great! Here are a few last quick tips for planning allergy free Disney vacations:
Bread: Disney has a gluten free, dairy free bun at most restaurants (usually it was Udi's brand), but it isn't egg free. If you are vegan and gluten free, then it's probably best to bring your own bread. If bread isn't super important to you, substitute lettuce for a bun.
Substitute avocados for mayonnaise
Ask for rice or rice noodles.
Buffet lines…talk to the chef about your options, but remember there is more of a chance of cross contamination with guests getting their own food in the lines.
Like something? Ask for the recipes! Most of the chefs are happy to email you the recipes. I've received recipes for some of my favorite dishes..some are secret, but more often than not they will share. How cool is that?
This was my experience at Disneyland and CA Adventure! It's good to remember that they do not have separate kitchens for allergies so their is always a chance of cross-contamination, but the chefs really went out of their way to help me find something I could eat.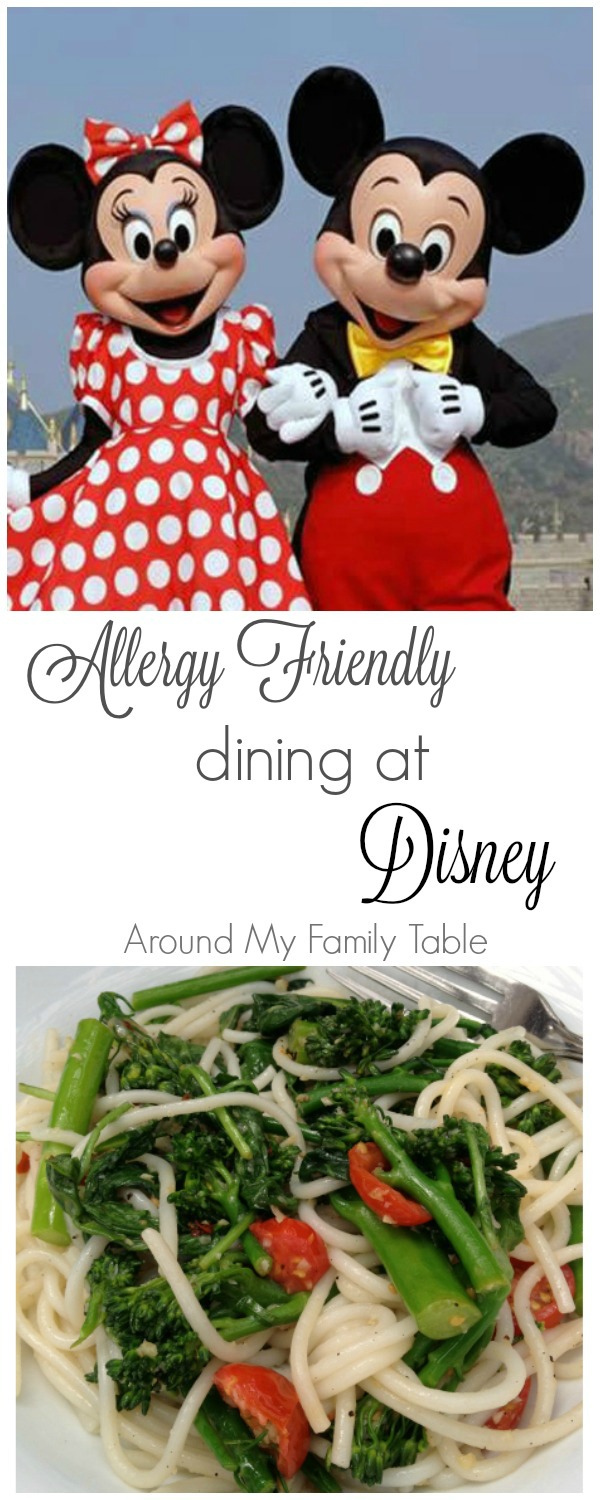 Wanting to take a Disney Vacation but worried about the cost? Check out my tips for how to plan a trip to Disney on Budget.
I was not compensated or given free tickets for this. This is based on my own trip to Disneyland with my family and I wanted to share what I learned with y'all.