This post may contain affiliate links. Please read my disclosure.
Last weekend my family was invited out for the blogger event showcasing SeaWorld's newest attraction, Explorer's Reef. Explorer's Reef just opened 3/21/14! This new hands on exhibit is located as you first enter SeaWorld through the main gate and it is breathtaking. Visitors are now greeted with an attraction the second they enter and the kids are amazed. The plants and structures were created to look like you are in a coral reef. Plus the kids are busy touching all sorts of sea life while the parents figure out the plan for the day.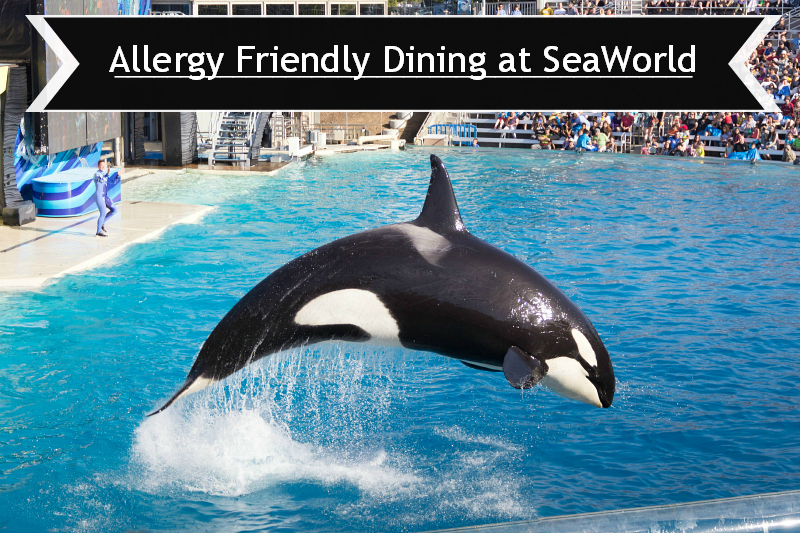 While we were visiting the new exhibit, I had a chance to talk with Executive Chef Axel about their allergy friendly dining options. Great care has gone into their system for handling food and keeping cross-contamination at a minimum.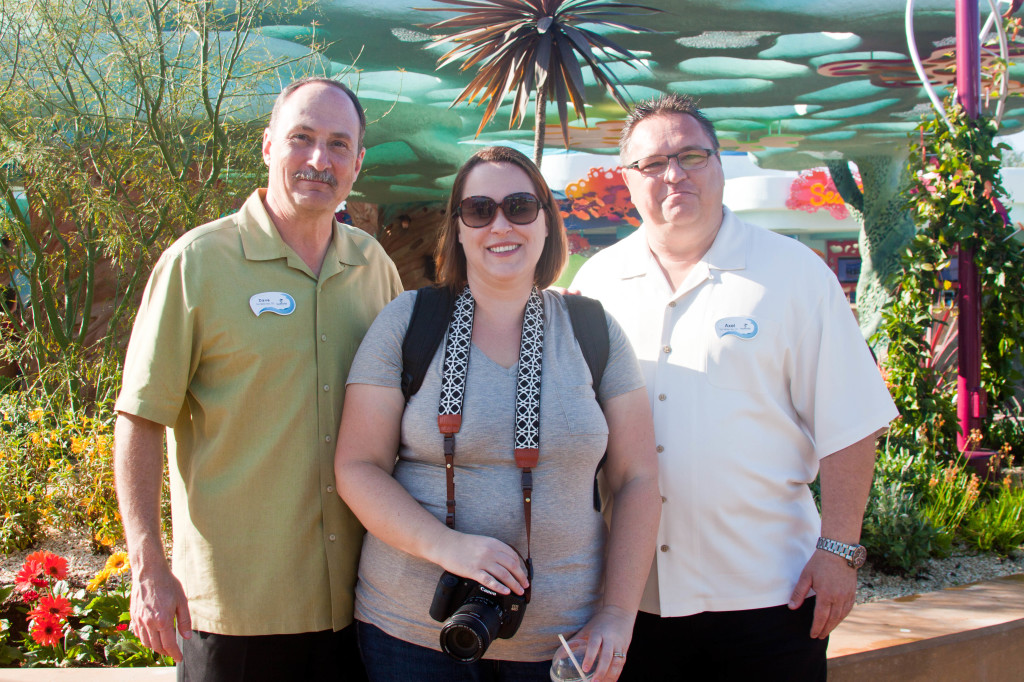 Me with Chef Axel and Dave! Thanks Plugged In Family for snapping this picture for me!
These are my suggestion for an allergy friendly trip to SeaWorld:
There is a small Starbucks at the front of the park which serves soy milk and has a small selection of gluten free goodies.
Grab an allergy alert card when you enter the park or at one of the restaurants. Fill it out and ask to talk to the manager.
Ask to see the allergy guide for the restaurant you wish to eat out. The manager will bring it to you and go through it with you. I wasn't able to have to eat the bread that came with my ribs, so the manager gave me extra fries (since I'm okay with a little cross-contamination in the fryer).
The manager of the restaurant will prepare your meal and bring it to you so there is less chance of contamination.
If you want to experience Dining with Shamu then call the park or visit them online to let them know of your allergies ahead of time. The chef will come up with a meal option just for you while the rest of your party enjoys the dishes already prepared. This way you aren't worried about cross-contamination or hidden ingredients in the buffet dishes.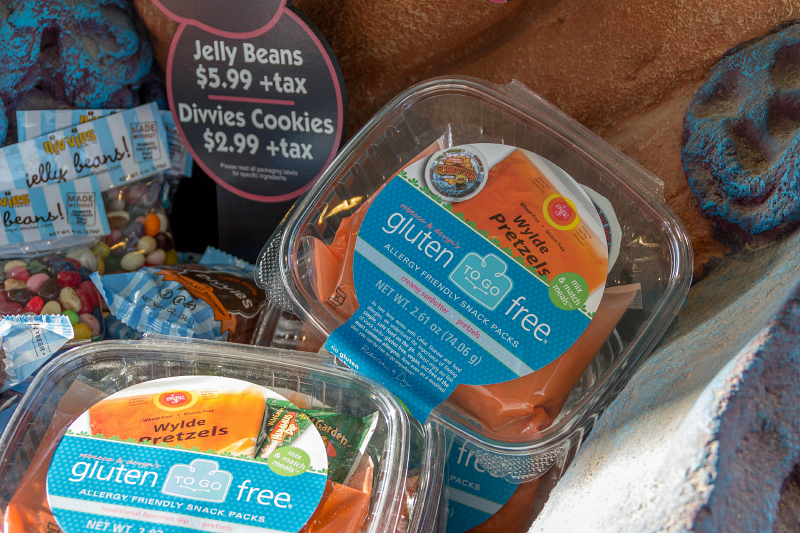 We had so much fun and I had nothing to worry about when it was time to eat. Want more great tips for making the most of SeaWorld…check out my 15 Reasons to Love SeaWorld.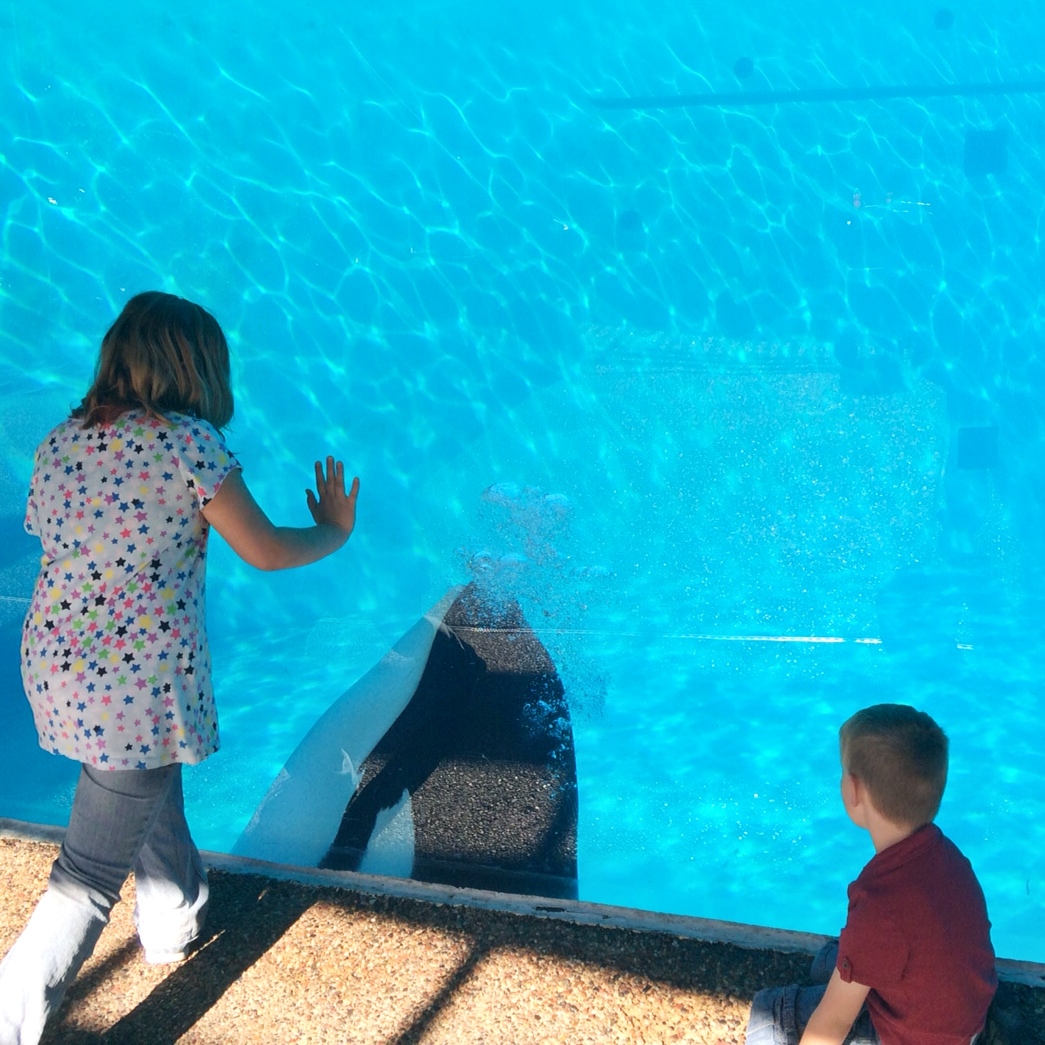 Explorer's Reef really was the highlight of our trip to SeaWorld last week. The kids loved the cleaner fish. These little fish nibble all the dead skin and dirt off your hands. It kind of tickles when they nibble on you….I promise it doesn't hurt!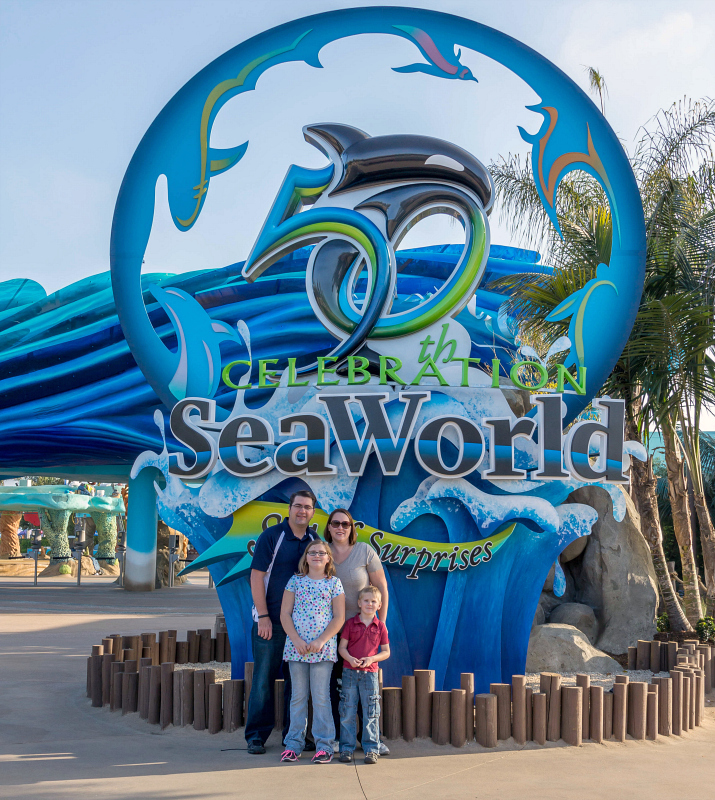 SeaWorld's 50th celebration IS a Sea of Surprises
18-month celebration kicks off on March 21, 2014
Find out more about SeaWorld Online | Facebook | Twitter |Instagram
Disclaimer: SeaWorld invited my family to the Explorer's Reef blogger event. All opinions are my own.