This post may contain affiliate links. Please read my disclosure.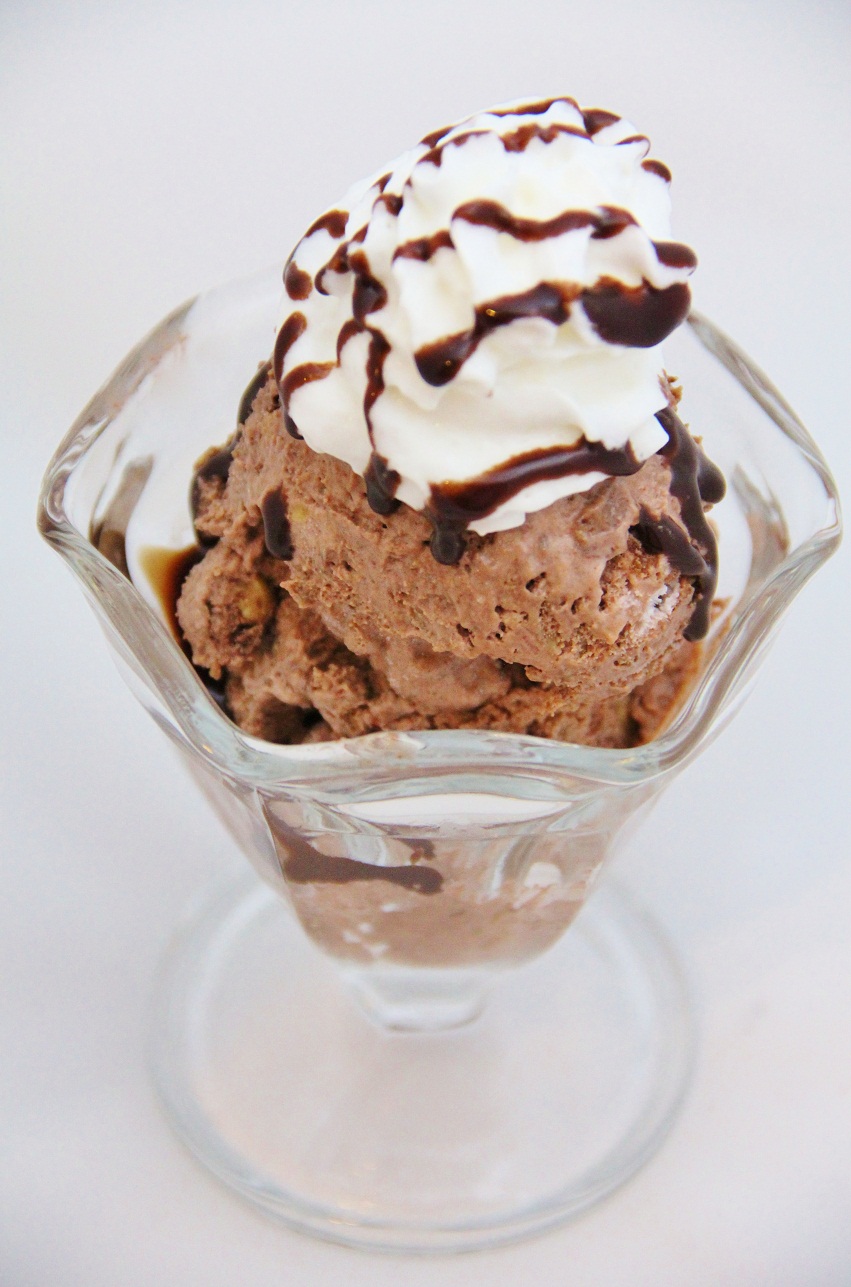 At least once a year, my family loads up the car and heads to Hubbyman's Uncle's cabin in the woods. It's such a getaway and a great change of scenery. Luckily, they have their cabin with all sorts of books, videos, and toys. On our recent getaway, I started digging through their collection of recipes. I found this recipe buried in a pile of newspaper cutouts.
My candy bar of choice is a Snickers, so I knew I had to try it! The original recipe used low cal, low fat ingredients to make it more diet friendly….I tried it with all regular ingredients. It was pretty good…not sure I like the crunch of it though.
Next time, I'm leaving out the grape nuts and maybe adding peanuts instead!
Almost Snickers Ice Cream Dessert
12 oz vanilla ice cream, softened
1 cup cool whip, softened
¼ cup crunchy peanut butter
1 small pkg choc pudding mix
3 oz Grapenuts cereal
Mix together in a large bowl, then spread in an 8×8 pan. Freeze for several hours.