This post may contain affiliate links. Please read my disclosure.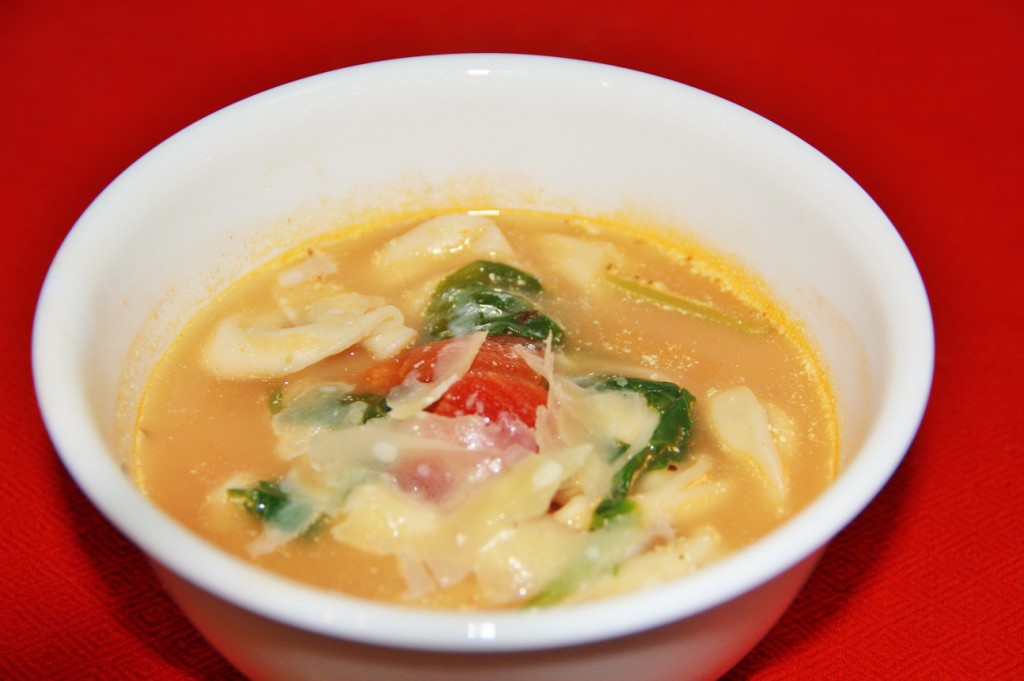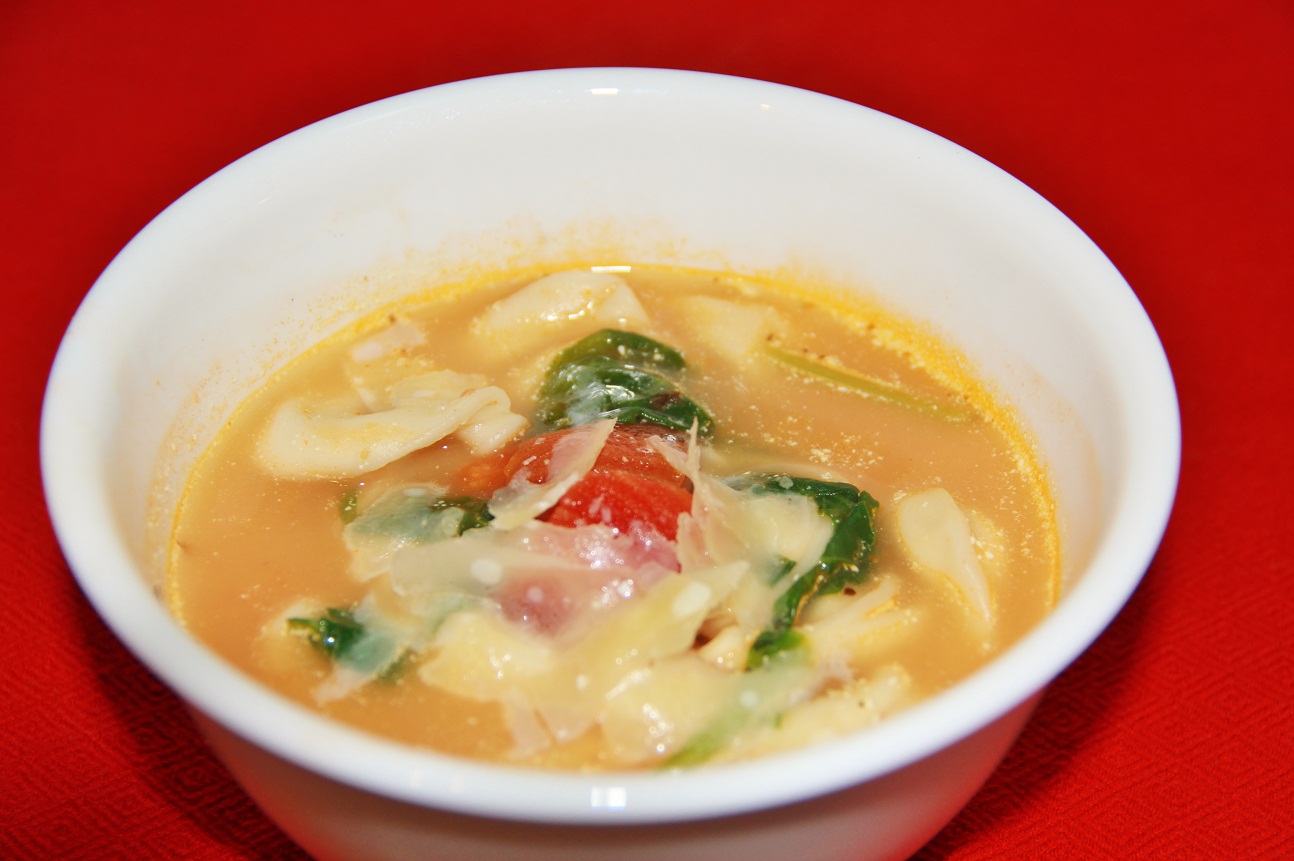 This soup is the result of me cleaning out the fridge and freezer. I had a bunch of odds and ends left over, not enough to keep, but too much to throw out. It's not the prettiest of soups, but it actually turned out really good. The kids were super excited about the tortellini and so they gobbled up the soup. Of course, a nice crusty bread is a must to slurp up all the leftover broth.
I made this vegetarian, but you could certainly use a chicken or beef stock and any variety of frozen tortellini that you like. I just love simple recipes like this that can be easily changed to fit my family's likes or what I have in the pantry.
Spinach and Tortellini Soup
8-10 cups water or stock
2 cloves garlic, finely minced
1/2 small onion, diced
1 1/4 tsp Italian Seasoning
1-14.5 oz can diced tomatoes with juice
2 cups baby spinach, lightly packed
1-22 oz bag frozen cheese tortellini
1/4 salt
Parmesan cheese shavings and crushed red pepper flakes (opt)
In a large pot, combine stock, garlic, onion, tomatoes, Italian seasoning, and salt. Bring to a boil and let simmer for about 5 minutes. Add in tortellini and spinach. Continue boiling until the pasta is done. Garnish with Parmesan cheese shavings. Serve with crusty bread.