This post may contain affiliate links. Please read my disclosure.
Last week we went to a little kid's fishing hole because my 2yo son was always screaming, "catch fish". We knew a full fishing trip would not hold his attention so off we went to cooler weather and a fun little fishin' hole. I don't care for fish, but I always eat it if we catch it. It's only a couple times a year, so I go ahead and show the kids that even mommy eats the things she doesn't like and doesn't fuss about it.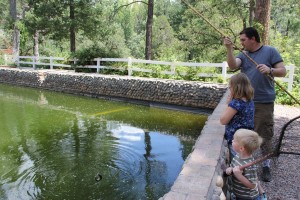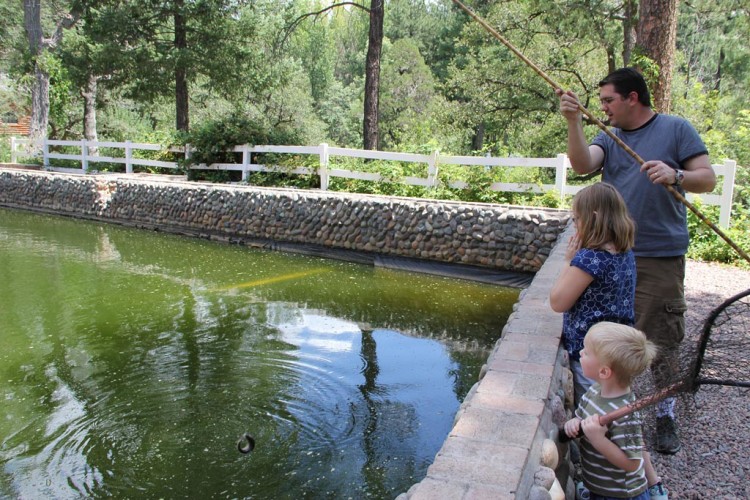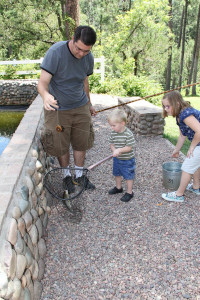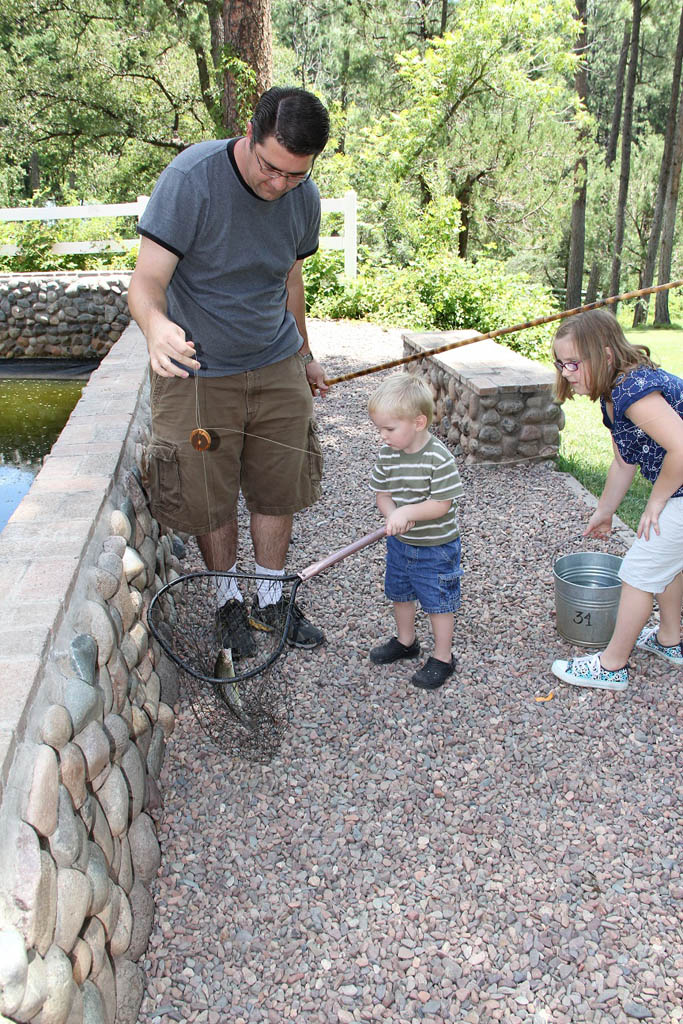 However, this recipe that Hubbyman came up with was really, really good! Everyone devoured their fish….it was really good. Even if you don't have a smoker you can still make this recipe, so don't stop reading now. You can do this on the grill (I'll share how at the end of the recipe).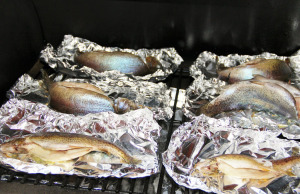 Applewood Smoked Trout
6 whole, fresh trout (cleaned)
¼ c salt
¼ c garlic salt
1 gallon water
apple wood chips
Soak trout in brine overnight. Preheat smoker to medium heat (~350 degrees) and soak apple wood chips in water. Drain trout and rinse under cold water. Drain applewood chips. Make a little tin foil boat for each trout to cook in (keeps them from sticking).
Place trout in smoker. Add a handful of chips to the smoker, close door and let trout cook. Check trout after after 20 minutes. If it's not done, add another handful of chips and let it cook until the internal temperature reaches 145 degrees and the meat flakes easily with a fork.
No smoker? Preheat grill to medium. Make a tin foil pouch for the apple wood chips and fold it to seal shut. Then poke several holes in the top and add to back of grill while cooking. Trout will take about 10 minutes or so over indirect heat.
Here is a general rule of thumb for how long to cook trout. Measure around the thickest part of the fish and cook 10 minutes for every inch over medium high heat.
Looking for camping inspiration? Check out my whole Camping Planning section for recipes, tips, and ideas for great family camping vacations.