This post may contain affiliate links. Please read my disclosure.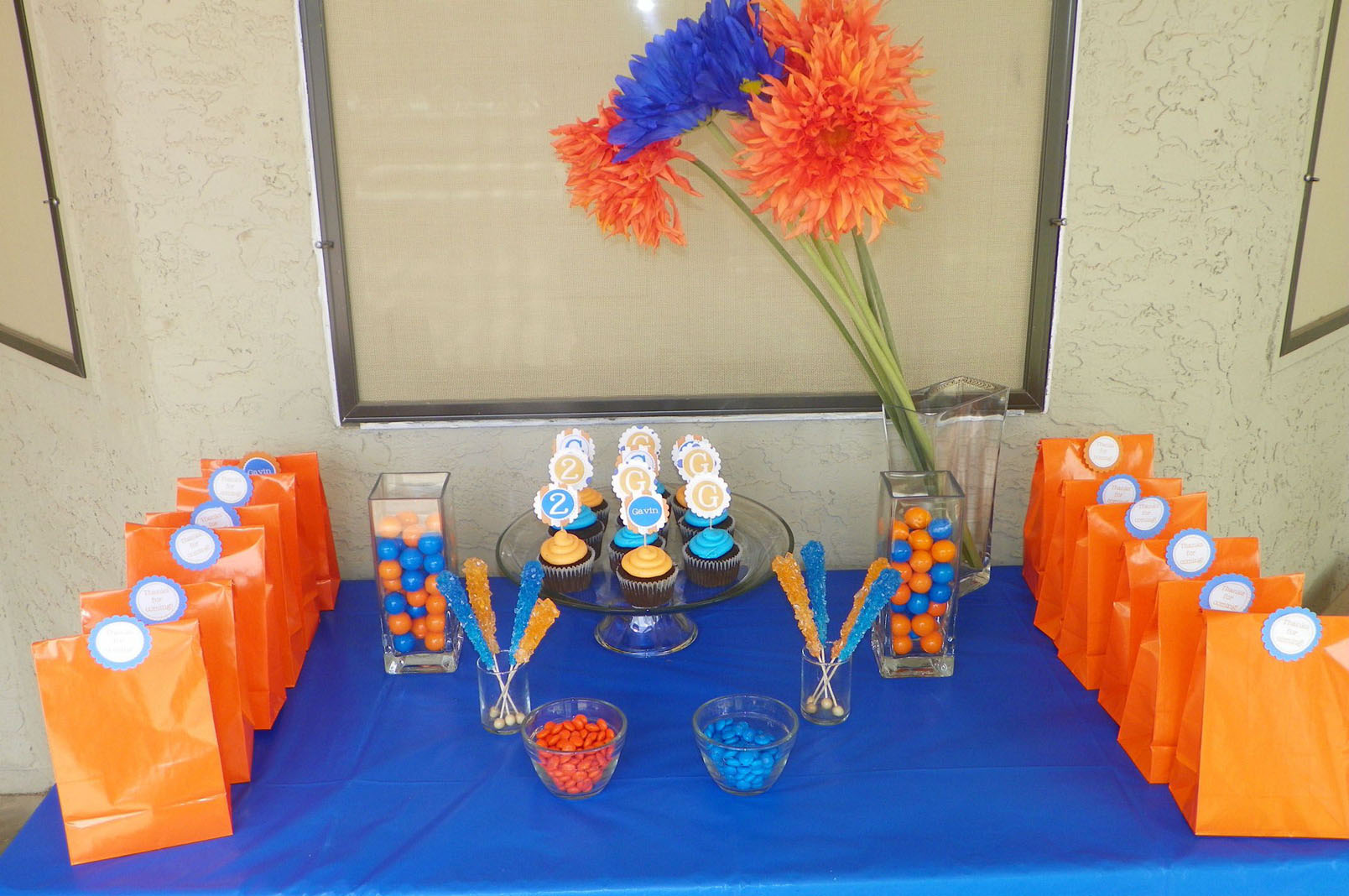 Today is my son's 2nd birthday! We celebrated with family and friends last weekend with a small backyard party. I didn't really make any new recipes for his party, but I thought I would share the party details with y'all anyway.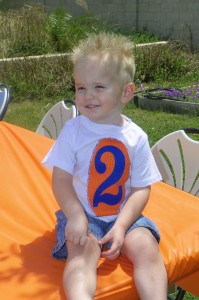 I've never been a huge fan of licensed-themed parties, but my little man really didn't have a favorite activity yet (he does now…Monster Trucks) so I decided on a color theme. I found a cute tablescape picture of an orange/blue Easter table on another blog and I fell in love with it. So everything at our party was orange and blue…even down to the fruit (oranges and blueberries).
I hit up our local candy store and lucked out with blue and orange gum balls, m&m's, rock candy, and suckers. The craft store had the most beautiful flowers on sale for spring. They were beautiful on the table. The goodie bags were filled with a wide variety of all things orange and blue (bubbles, mini frisbie, whistle, glow stick, blue candy sticks, etc). The cupcakes were just chocolate with coordinating colored frosting. EASY!
And finally, that cute shirt I made for my little man, just tied everything together. I used my Silohuette to cut out fabric that I had ironed on two-sided iron-on sticy paper (I can't think of what it's called). After I ironed on the fabrics, I used blue fabric paint to outline the orange fabric. Super cute!
I hope you are inspired to step away from the prepackaged licensed characters and create your own birthday theme! Trust me…it's so worth it!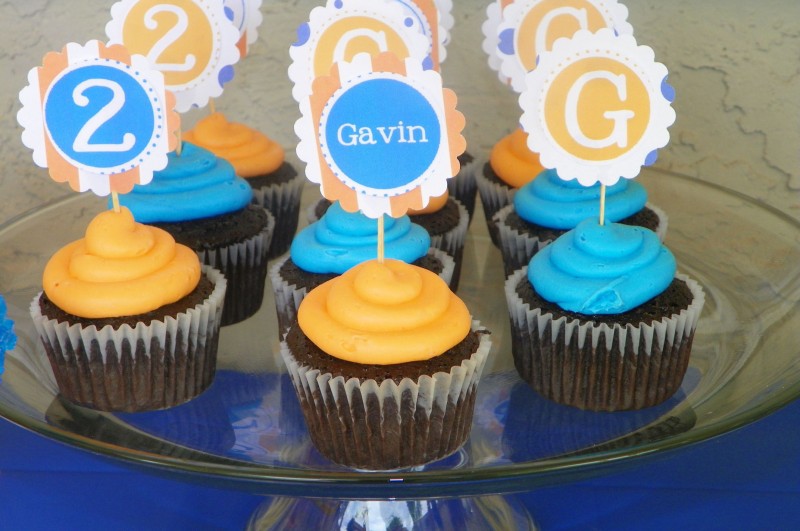 Thanks to my friend Kristyn over at Lil' Luna–All Things Good for helping with the cupcake and gift bag tags!