This post may contain affiliate links. Please read my disclosure.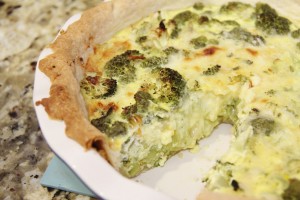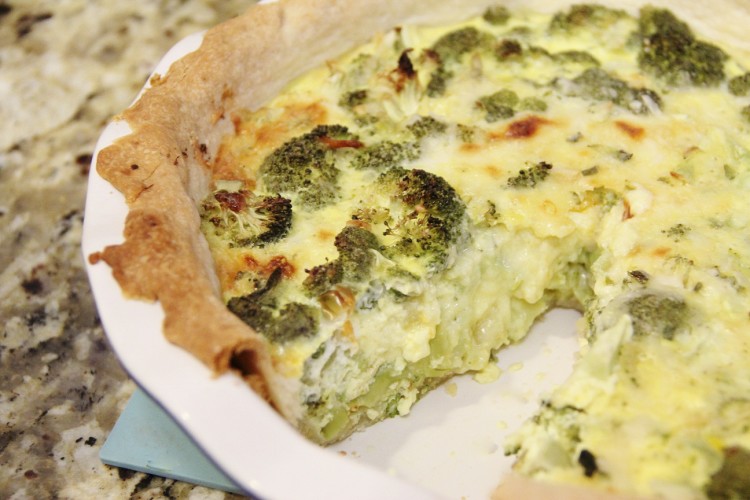 My friend brought this dish to the Ladies Brunch I hosted a couple weeks. It was really good! This is the perfect dish to take to a potluck or brunch. Plan ahead and make a double batch, one for you to keep at home (your hubby will thank you) and one to take to the potluck. This would be really good with the addition of some chopped ham, but we had a couple vegetarians at the brunch so it was left out.
The recipe was inspired by Knorr Cheddar Broccoli Quiche. Feel free to use either a homemade or store bought pie dough.
Broccoli Leek Quiche
1 ½ c half and half
3 eggs
1 package Knorr® Leek recipe mix
1 ½ c broccoli, chopped (frozen broccoli works too)
1 ½ c shredded whiter cheddar cheese
Plain Pastry Pie crust (homemade or store bought)
Preheat oven to 375°.
In large bowl, beat eggs and half & half, until well blended. Combine broccoli, cheese, and Knorr Leek recipe mix; pour into pie crust. Gently, add egg mixture over top.
Bake 40 minutes or until knife inserted in the center edge comes out clean. Let stand 10 minutes before serving.