This post may contain affiliate links. Please read my disclosure.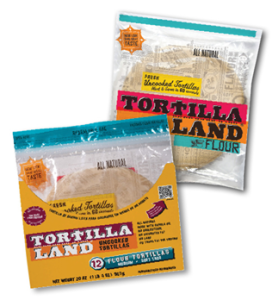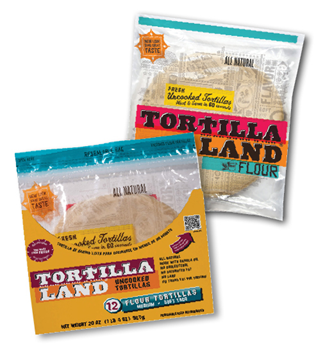 I was recently sent some TortillaLand flour tortillas to try. If you have never had a fresh tortilla that you cook at home, then you are missing out. They taste like homemade without all the fuss (yes, I make my own tortillas on occasion). Seriously though, you can't get any closer to homemade than these…they have only 5 ingredients!!! Don't believe me, check out their nutritional facts.
So, hubbyman liked these so much that he was coming up with reasons why he needed one. He even woke up early one Sunday morning to make breakfast…you guessed it…egg burritos!
I created this little recipe for my 2yo son, who appears to be addicted to Nutella. It's like if he misses a day of Nutella then he will die or something.
Nutella-Banana Rolls
2 fresh flour tortillas
2 bananas
2 tbls Nutella (or more)
Lightly cook the tortillas on both sides until warm. Let cool. Smear 1 tbl of Nutella on each tortilla. Place banana in the middle. Fold in the ends and then roll up the tortilla tightly (like you would a burrito). Cut the roll into 1-1 1/2 inch thick slices. Serve as a snack.
These babies got eaten so fast that I did not get a picture!
Want to get you hands on these tortillas? Walmart's that carry TortillaLand will be sampling them for a few hours sometime between September 1-5. The samplings won't be held every day during that time period, so there is no specific schedule to be provided. Contact you local Walmart to see if they are participating. Find a store near you and check them out on facebook,, twitter, and youtube (you have to check out the newest video, Fried Chicken Tacos with Jalapeño Cole Slaw).
Disclaimer: TorillaLand send me the product to sample in return for my honest review.