This post may contain affiliate links. Please read my disclosure.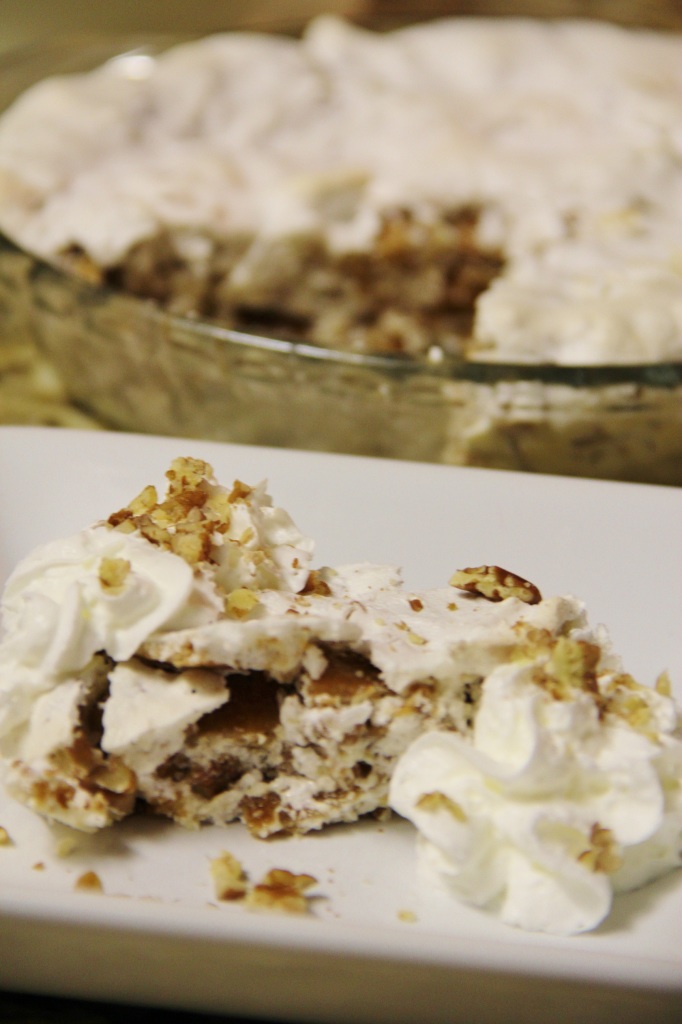 Growing up, we had a Luby's Cafeteria near our house and my family loved going. Lucky for me, my boyfriend and his family also loved going…so I got to go quite a bit. It was a sad day when all the Luby's near us shut down, but my boyfriend's mother (now my mother-in-law) bought their cookbook. YEAH!
To this day, I haven't made anything from the book, but I beg my mother-in-law to make one of my very favorite pies… Butternut Brownie Pie. I have no idea where it got it's name because there is no brownie in it. It's more of a crunchy meringue (like meringue cookies) with lots of pecans and whipped cream. I begged her to make it for our new year's celebration and she agreed. This time, she brought me the recipe. I think that was my hint to start making it myself.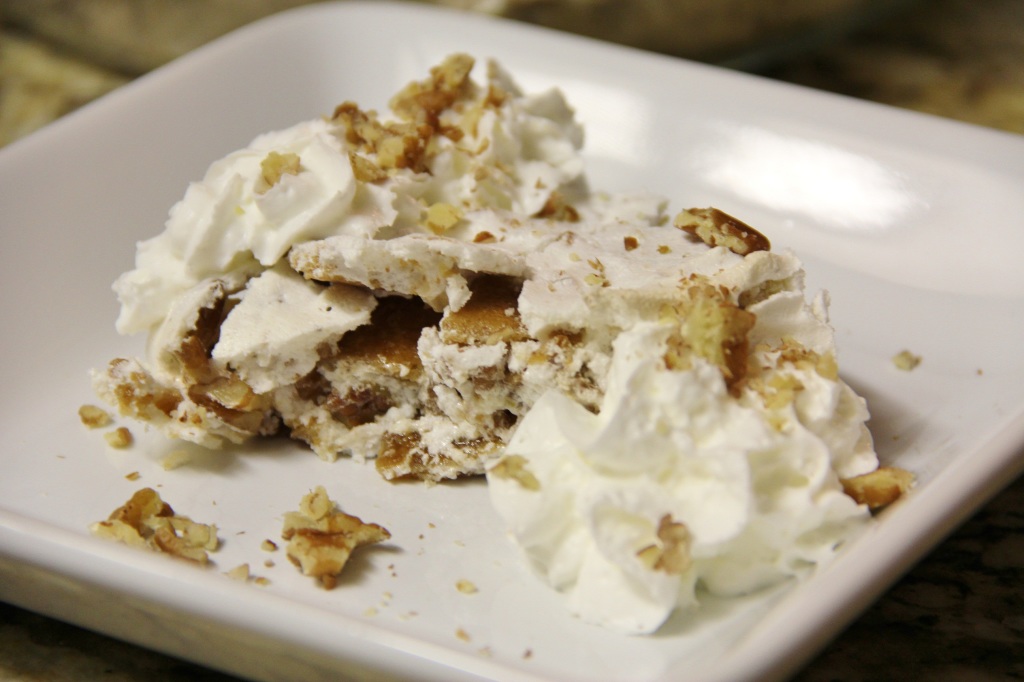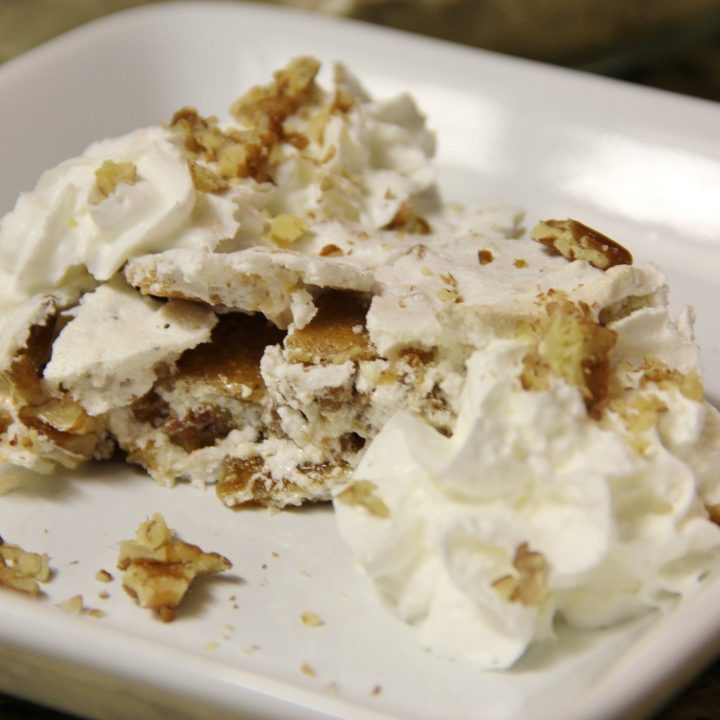 Butternut Brownie Pie
Butternut brownie pie is a lightly and fluffy meringue dessert. This crustless pie, made famous at Luby's Cafeteria, is perfect for the holidays!
Ingredients
4 large egg whites, at room temperature
1/8 tsp baking powder
1/8 tsp cream of tarter
1 1/4 cups sugar
14 graham cracker squares, broken into 1/2 in pieces
1 cup chopped pecans
1 cup whipping cream
1/2 tsp vanilla
addition chopped pecans for topping
Instructions
Heat oven to 300F. Lightly spray a 9-inch pie plate with nonstick cooking spray.
In a large mixing bowl, beat egg whites and baking powder until soft peaks form. Add cream of tartar, beating constantly. Add 1 cup of sugar, a tablespoon at a time, beating constantly until stiff peaks form. Using a rubber scraper, fold in graham crackers and pecan pieces. Spoon into pie plate.
Bake 30 minutes or until toothpick inserted into the center comes out clean. Cool completely on a wire rack.
In a small, chilled bowl and using chilled beaters, beat cream just until it begins to thicken. Add remaining 1/4 cup of sugar and vanilla and continue beating until stiff peaks form. Do not over beat. Top pie with whipped cream. Sprinkle with additional pecans and refrigerate until served.