This post may contain affiliate links. Please read my disclosure.
Happy New Year! I'm so excited to continue my blogging journey this year. I plan to focus on great recipes and less on filler content. I will still do some giveaways and reviews, but they are now in their own area and not in my main feed. I'm hoping y'all will like what I've done. I've stopped doing the Thursday carnival and probably won't do Super 6 much anymore. I really want to get back to great recipes!
Have you ever made hot cocoa from scratch? It really is quite easy and tastes so much better than the packets of mix you buy at the store. I quickly whipped up a batch for our New Year's Eve party. The mix would make a great house warming gift or hostess gift this time of year…or even make up a ton of it and put it in cute jars to give as Christmas gifts next year.
We had my parents, John's parents, and John's brother with his kids over for a potluck supper and fireworks. It's a huge deal here to have fireworks. It's new for us in Arizona…we can do small ground fireworks on our property now. WOOHOO! Luckily, we have a nice size piece of land (okay 1/2 acre) but it's big enough that we don't have to worry about fires and can keep everyone a safe distance.
This was the first time I had made a huge pot of hot cocoa, but it was super easy. Just use your favorite recipe (or even a package mix if you're pressed for time) and the amount of water called for in the instructions and place in the slow cooker. Stir well and heat on low for 2-4 hours. Turn down to warm setting, if you have one, when party starts so that the cocoa isn't too hot. Easy!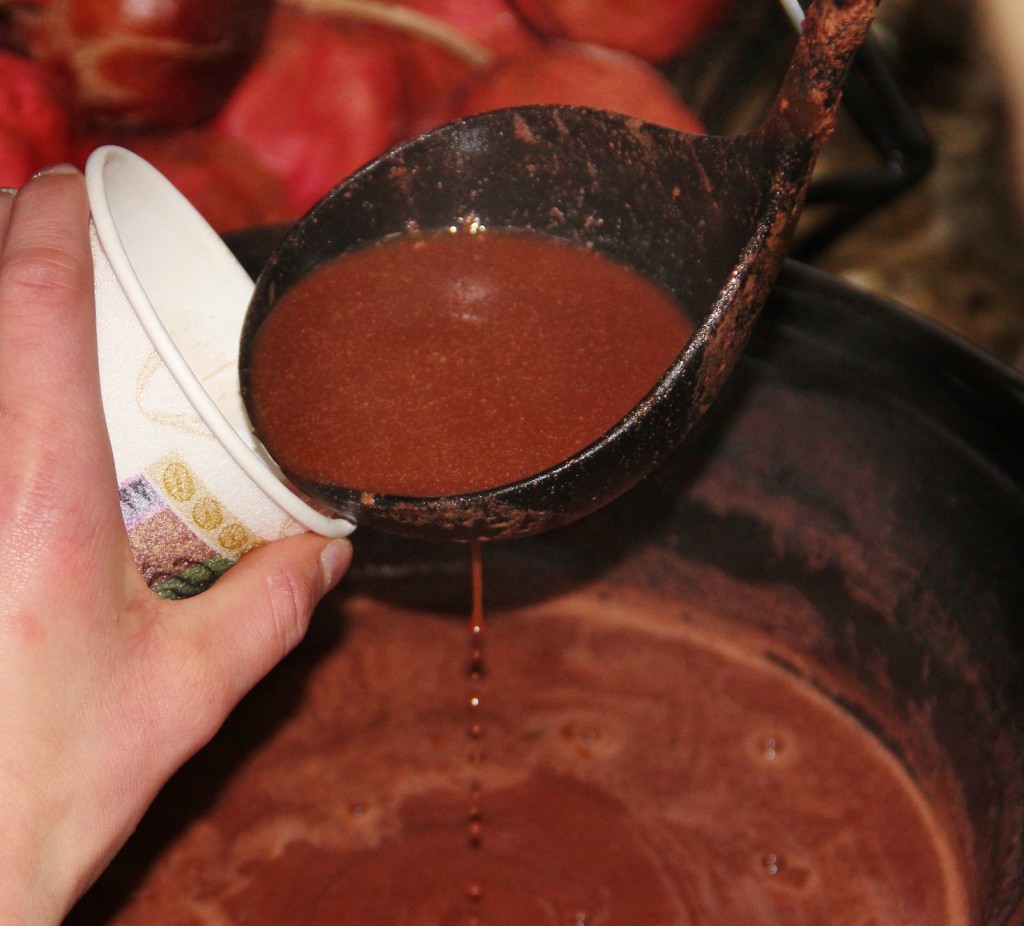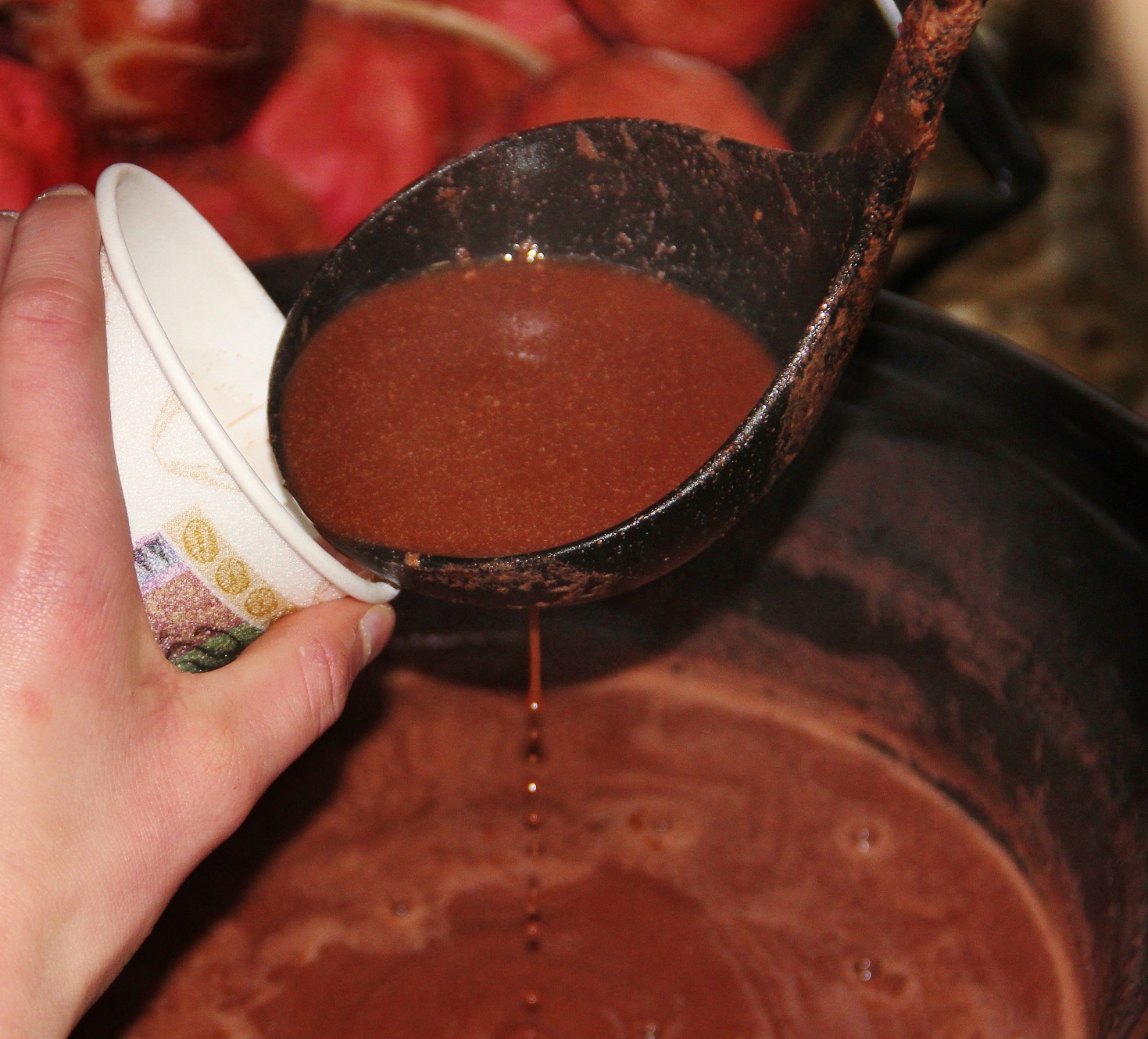 The kids added a candy cane to their hot cocoa for a nice holiday twist! My nephew, Daniel, loved the hot cocoa!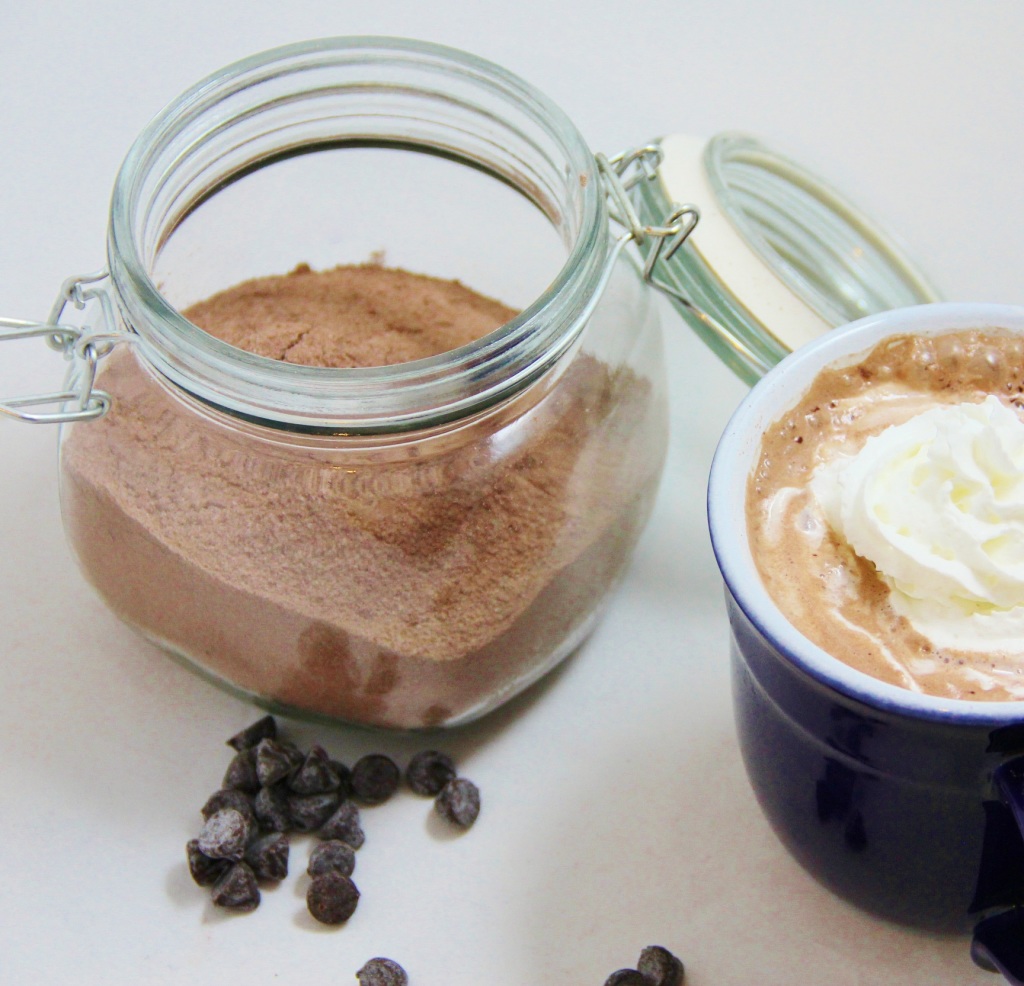 Hot Cocoa Mix
This homemade hot cocoa mix makes perfect homemade hot cocoa. Just add warm water or milk.
Ingredients
3 cups nonfat dry milk powder
2 cups powdered sugar
1½ cups cocoa powder (Dutch-processed preferred)
1½ cups mini chocolate chips (or finely chopped dark chocolate)
¼ teaspoon salt
Instructions
Whisk together all ingredients in a large bowl. Store in an airtight container for up to 3 months.
To make hot cocoa:
Add 1/3 cup of the cocoa mix in a mug and stir in 1 cup of hot water or milk. Top with whipped cream or mini marshmallows.