This post may contain affiliate links. Please read my disclosure.
Hands down the best lemonade you'll ever have is this Carnival Lemonade!
We have a lemon tree, so we get tons of lemons every year. I juice them all and put the juice in baggies in amounts for this recipe. Lay the baggies flat in the freezer so they take up less space.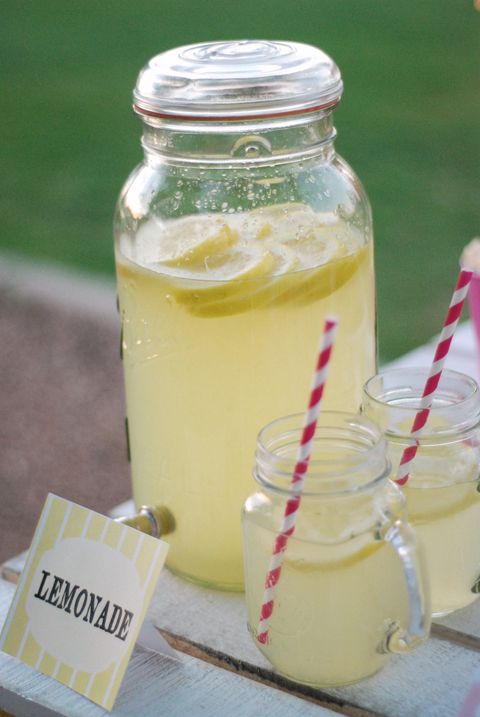 This is by far my favorite lemonade and it only has 3 ingredients. I love recipes that don't need a ton of ingredients to be good and this is definitely one of them.
I made this lemonade recipe for the Rice Krispies challenge, my team went with a lemonade stand! Check out the main Rice Krispies recipe, Stuffed Peanut Butter Pops.

Carnival Lemonade
1 1/2 cups sugar
1/2 cup boiling water
2 tsps lemon zest
1 1/2 cups lemon juice
5 cups cold water
Combine sugar and boiling water over med-high heat until syrupy (you are making a simple syrup). Remove from heat and add remaining ingredients. Chill.