Sweet, crunchy, chocolate-y, and bursting with cashews….my Cashew Toffee Brittle Recipe will make you a homemade candy making convert!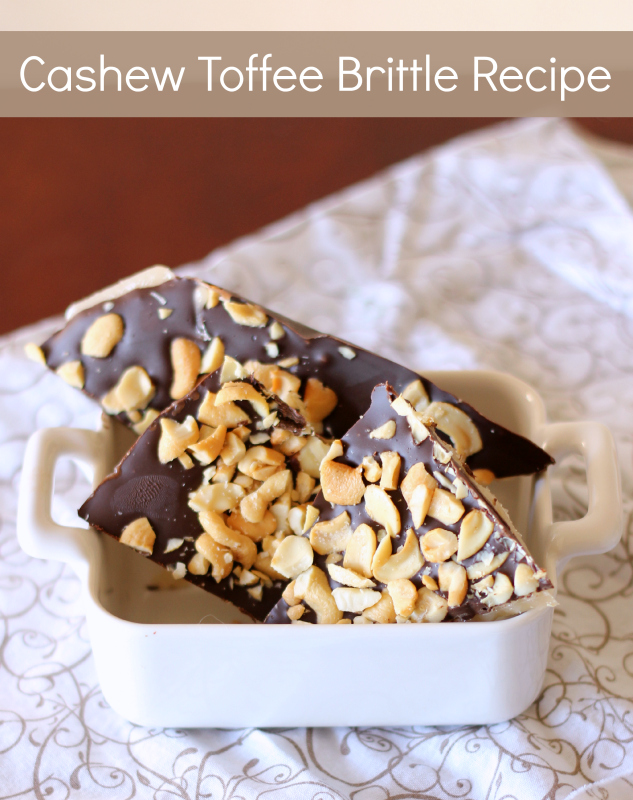 I have a new love of every easy toffee recipe I find and I'm excited to share them all with you, but I couldn't wait any  longer and had to share this Cashew Toffee Brittle Recipe today on National Buttercrunch Day.
Buttercrunch and Toffee are pretty much the same thing, but I've mostly just seen buttercrunch made with almonds. Once you make this you might be slightly obsessed with making your own candy at home.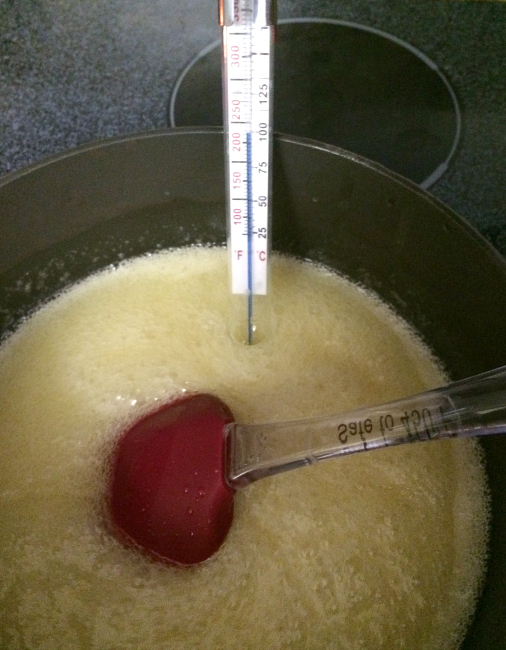 You will need a candy thermometer and it does  require active stirring for 15 minutes or so.  Do not step away…you don't want to miss the Hard Crack stage and ruin a perfectly good pot of butter and sugar! There is a method for doing this without the thermometer, but it's just easier to use the thermometer and they are pretty cheap to get.
What I love the most, is that I am able to control the ingredients….if I want organic toffee I can make that.  If I want the best possible chocolate, I can make that.  I don't have to worry about the crazy ingredients found in store bought toffee.
Join the Club!
Get delicious recipes delivered straight to your inbox each week! Plus learn how to take back suppertime in your home.

And get started with my NEW Take Back Suppertime 5-Day Jump Start Guide.