This post may contain affiliate links. Please read my disclosure.
I love these easy and delicious Gluten Free Chocolate Muffins that are low in fat and so will you!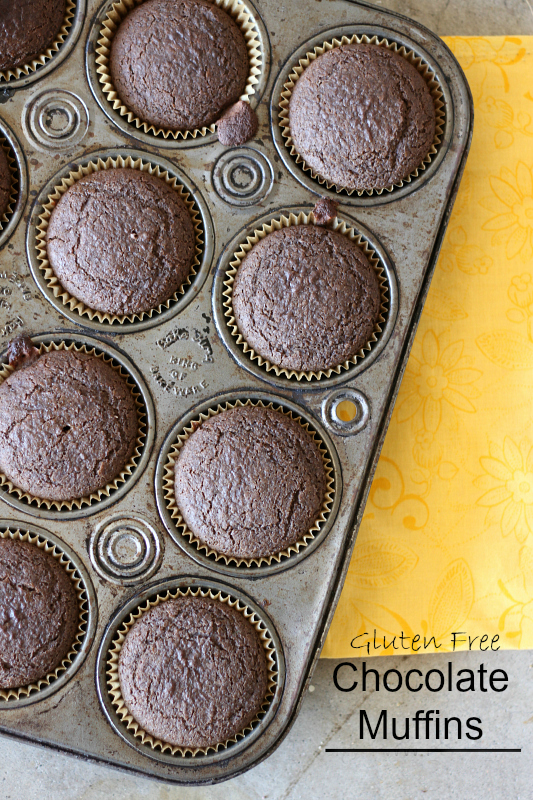 As you know, I love to cook and bake I've been scouring the Internet for recipes I could make that would still be okay for my new gluten free/dairy free lifestyle. Then I remembered that many years ago, a friend gave me printouts of recipes that she loved so I started to dig through them until I found one that I had to make. The problem for me was that I needed to transform it into a gluten free and dairy free recipe and hope it still worked.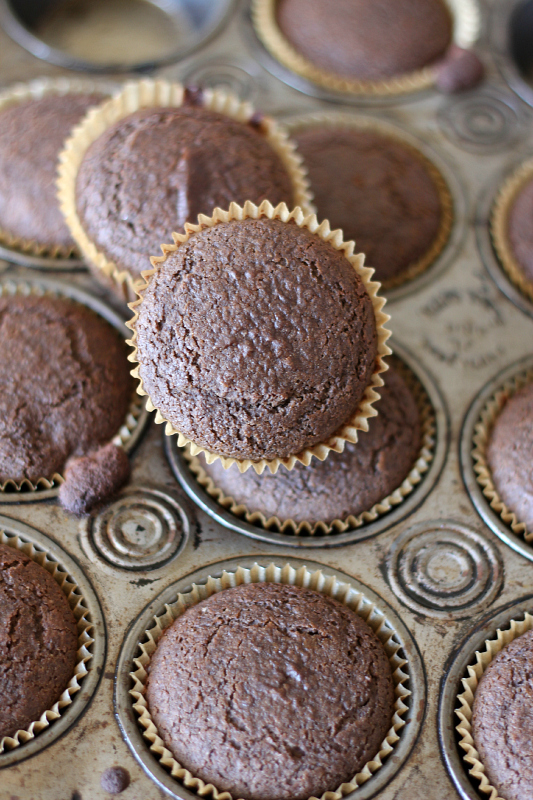 Gluten Free Chocolate Muffins
Well, it does and these chocolate muffins are to-die-for. It was hard to eat just one, but I gathered up all my willpower and stuck to my healthy eating plan.
So, make up a batch of these muffins… eat one for breakfast or dessert and then freeze the rest for another day. A little chocolate muffin is always a good thing and the best part is that I'm able to enjoy it without worrying that I'm going to break my diet.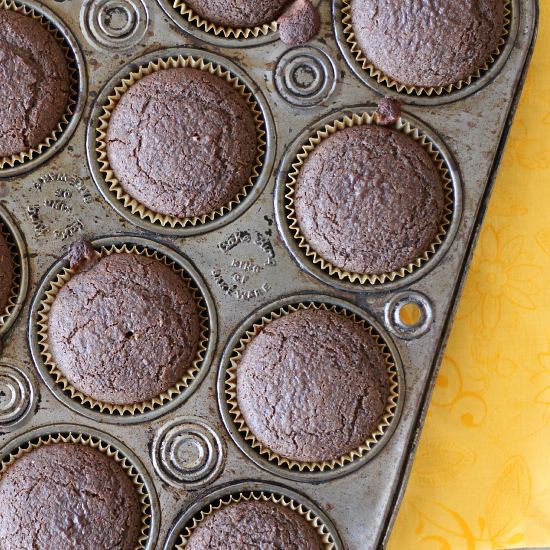 I love baked goods for breakfast, like my gluten free Banana Walnut Scones…they are to-die-for! You have to give them a try….especially if you're a sweet breakfast kind of person!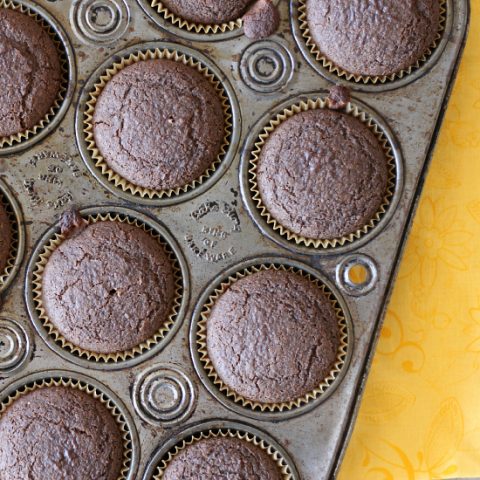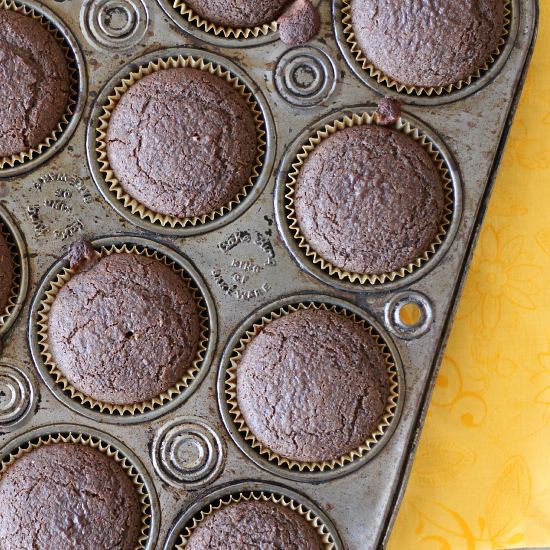 Gluten Free Chocolate Muffins
I love these easy and delicious Gluten Free Chocolate Muffins that are low in fat and have only 4 Weight Watchers PointsPlus per muffin, and so will you!
Ingredients
1 1/2 cups Gluten Free AP Flour
3/4 cups granulated sugar
1/4 cup unsweetened cocoa powder
2 tsps baking powder
1 tsp baking soda
1/2 tsp salt
2/3 cup unsweetened applesauce
2/3 cup unsweetened Vanilla Almondmilk
1/2 tsp vanilla extract
1/4 cup semi-sweet chocolate chips
Instructions
Preheat oven to 400F. Line a muffin tin with baking cups and lightly spray with non-stick cooking spray.
In a medium bowl combine flour, sugar, cocoa, baking powder, baking soda, and salt. Mix lightly, then add remaining ingredients and stir just until combined. Do not beat.
Fill muffin tins 2/3 full. Bake for 15-20 minutes or until a toothpick comes out clean. Cool slightly before removing from pan. Serve warm.
Store remaining muffins in a zip-top baggie in the fridge or freezer.
Nutrition Information:
Amount Per Serving:
Calories:

167
Total Fat:

2g
Saturated Fat:

1g
Cholesterol:

0mg
Sodium:

168mg
Fiber:

1g
Sugar:

17g
Protein:

2g