This post may contain affiliate links. Please read my disclosure.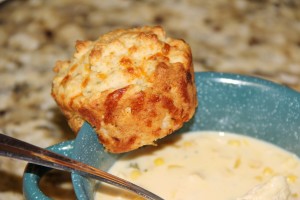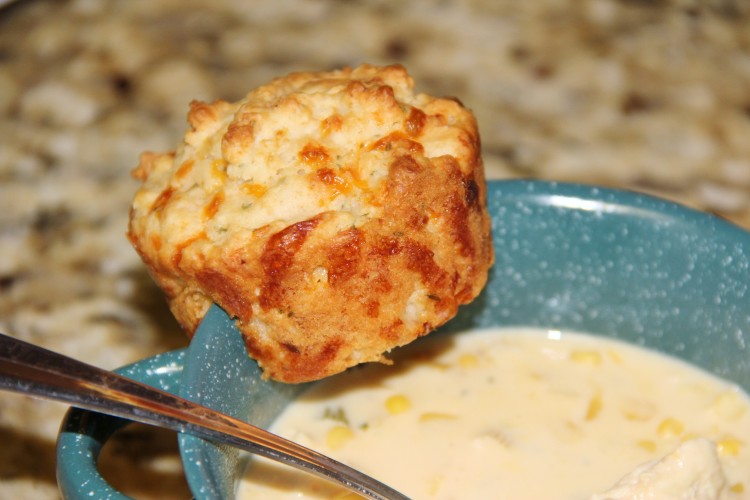 Okay, really…does life get any better than these two things….cheddar cheese and muffins?!?!? Put them together and they make a wonderful side dish, especially with soup on a cold winter day. I think I could make these babies work with just about any supper….they were that good!
Although, I kept comparing them to Red Lobsters Cheddar Bay Biscuits and so I thought mine needed a little more salt, but they really were perfectly fine the way they were. Kaylynn, my 7 yo, kept sneaking into the kitchen after supper for just one more bite. And one more bite. And one more bite! I had to hide one of the cheddar muffins for John because he was working late and missed supper.
Kaylynn did ask for bacon crumbles on top of the cheddar muffins for next time. GENIUS!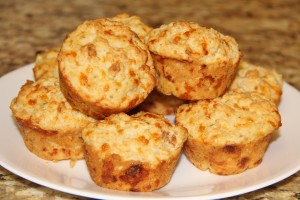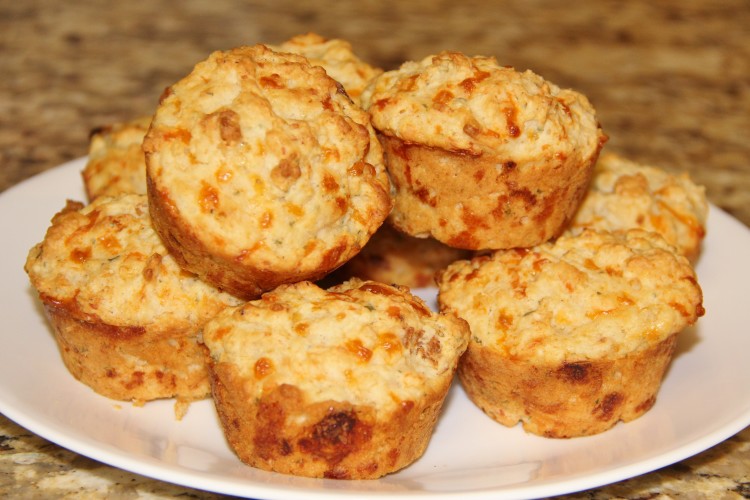 Cheddar Muffins
1 1/2 cups flour
3 tbls butter, cubed and cold
3/4 tsp salt
4 tsps baking powder
1 cup shredded sharp cheddar cheese
1 tbls sugar
1 tsp dried onion flakes
1 tsp dried parsley flakes
3/4 cup milk
1/4 cup cottage cheese or sour cream
Preheat oven to 375 degrees and prepare a 12-count muffin tin with liners or non-stick cooking spray. Combine flour, salt, and baking powder in a large mixing bowl. Cut in butter until it's pea-sized and well incorporated. Add in remaining ingredients, except milk and stir to combine. Slowly add in milk until mixture is well combined (note: you may not need all the milk or you may need a bit more) and a thick batter is formed. Spoon batter, evenly, into 10 muffin holes.
Bake for 20-25 minutes or until a toothpick inserted comes out clean. Cool on a wire rack for 5 minutes and then remove muffins from pan to finish cooling.