This post may contain affiliate links. Please read my disclosure.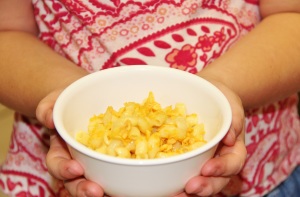 I mentioned a couple days ago that my kids were begging for mac & cheese so I made Cheeseburger Macaroni to try to please everyone. However, they just had to have mac & cheese. And they wouldn't let up. The whiny HAD TO STOP! Luckily, I had cooked a bunch of elbow macaroni and it was just sitting in the fridge so I grabbed it and made a quick lunch for everyone.
One of our favorite local BBQ spots makes the best macaroni and cheese. It always ends up on our plate, so I thought I would try to duplicate it. Besides the super cheesy flavor, it's topped with cheese crackers. I KNOW! It is so good that sometimes I wonder if I could just go for lunch and get a bowl and not tell anyone.
Um…don't tell anyone…but I have done it once or twice!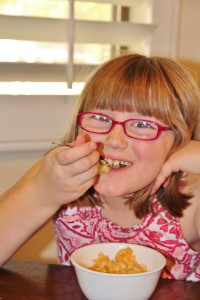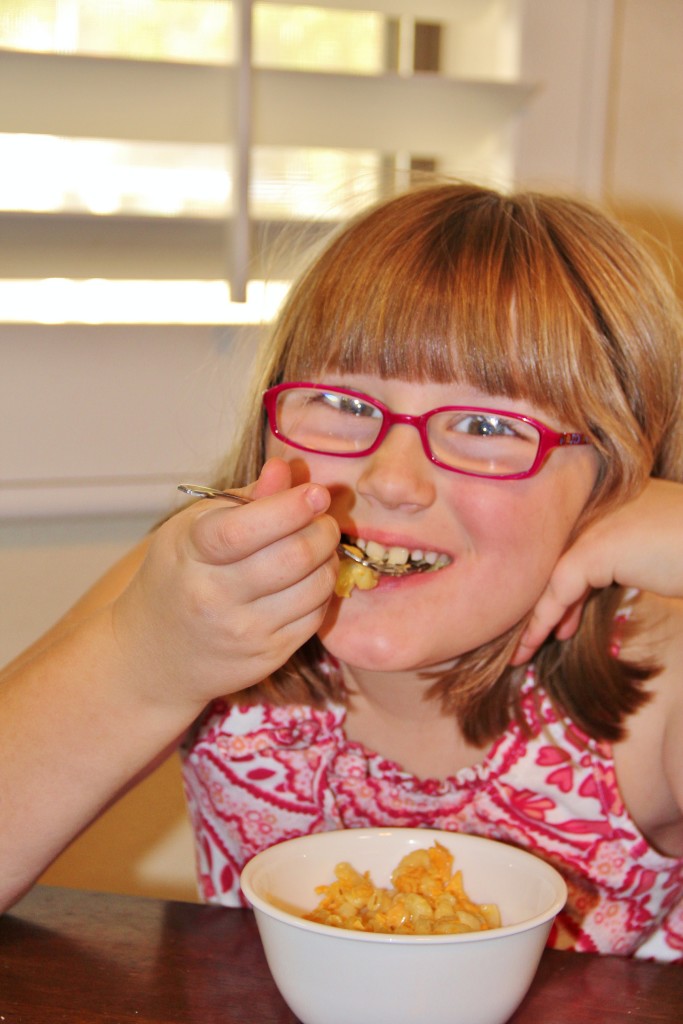 Delicious Mac & Cheese with a Crunchy Topping
2 cups cooked elbow macaroni (about 1 1/3 cups dry)
1/4 tsp onion powder *
1 tbl butter
1 tbl four
1/4 tsp ground mustard powder
1 1/4 cup milk
3 cups shredded sharp cheddar cheese
3/4-1 tsp salt
3/4 cup crushed cheese crackers (Cheez-Its or Better Cheddars or similar)
Preheat oven to 350 degrees and prepare a 9×9 inch baking pan with non-stick cooking spray. In a medium saucepan, melt butter and add flour over medium high heat. Stir for a minute to combine. Add onion and mustard powders, stir. Lower heat and stir in milk all at once. Return heat to medium high and bring to a simmer and add salt. After milk thickens a little, stir in cheese one handful at a time. Stir until all cheese is incorporated and melted. Add cooked elbow noddles to the pot. Mix well to combine. Transfer mixture to prepared pan. Sprinkle top with crushed crackers.
Bake at 350 for about 25 minutes until hot and bubbly. Let stand 5-10 minutes before serving.
*If I wasn't making this for the kids, I would have used about 1/4 of a small onion finely diced instead of the onion powder. Saute with melting butter before adding the flour.