This decadent twist on Rice Krispies Treats marry bright cherry flavor with luscious chocolate. These Chocolate Covered Cherry Rice Krispies Treats are so inviting, you'll want them all to yourself!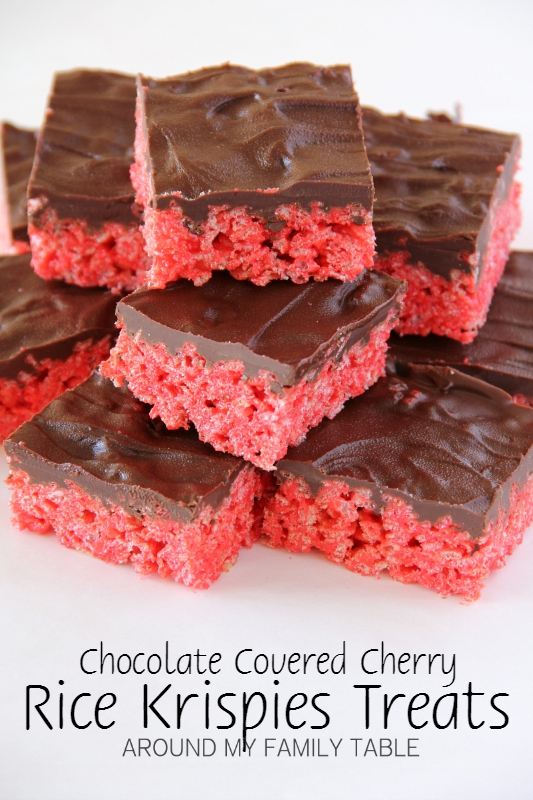 Okay, I know it's becoming pretty clear that I am addicted to Rice Krispies Treats. I can't help it! They are easier than easy to make, and with a few swaps they are gluten and dairy free. Come on, who can resist a dessert that tastes so ooey gooey and are allergy friendly? My latest adventure in krispies land involves chocolate covered cherries. The cherry jello makes it so bright, that they would also be perfectly festive too. A layer of chocolate takes it over the top in more ways than one.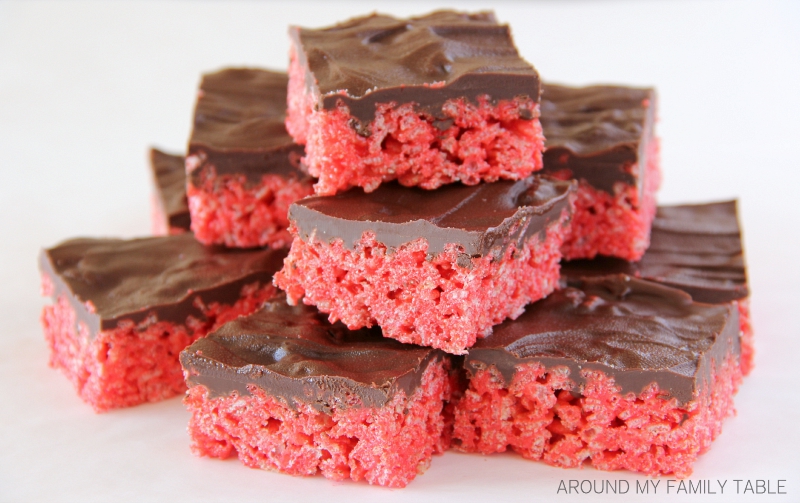 Join me on my quest as I discover the most delicious rice krispies treat recipe on the planet!

Chocolate Covered Cherry Rice Krispies Treats
Ingredients
4 tbls butter (regular or Earth Balance)
10oz (1 bag) mini marshmallows
6 cups Rice Krispies (or use a gluten free brand like malt o' meal)
1 (4oz) package cherry jello
1 1/2 cups chocolate chips
1 tbls shortening
Directions
Heat butter in a sauce pan over medium heat until melted. Add the marshmallows and stir until completely melted. Stir in jello powder. Remove from heat and stir in rice krispies. Make sure your hands are clean and greased well to avoid sticking. Gently press your treats into a rimmed baking sheet.
While treats cool, melt chocolate chips with shortening for 1 minute. Stir until smooth and melted. Heat in 15 second bursts if needed for a creamy consistency. Drizzle over cooled cherry krispies treats.
Loading nutrition data...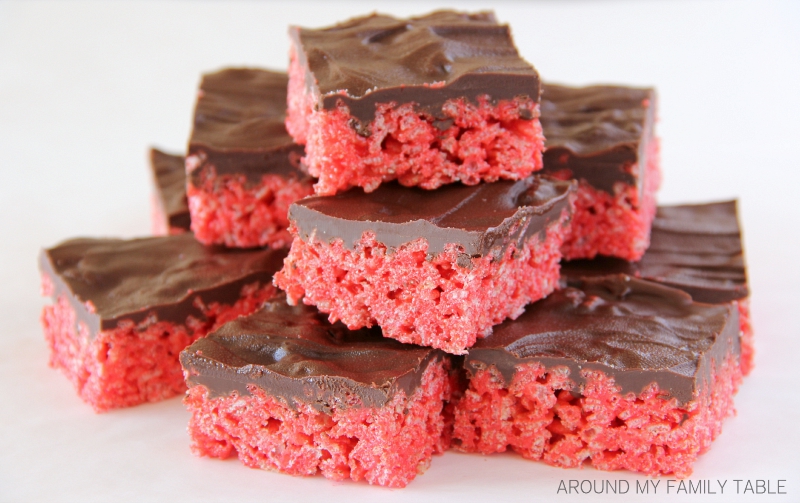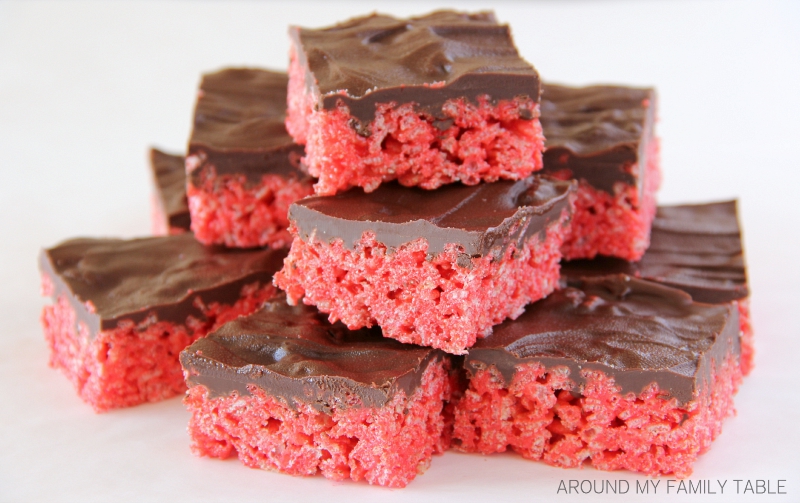 Did you make this recipe?
Leave review!
Join my Weekly Newsletter
And get my Free Slow Cooker Resource Guide! It's full of recipes with 5 or fewer ingredients plus plenty of slow cooker tips!

Plus, you'll get access to my free EXCLUSIVE downloads & printables for newsletter subscribers.