This post may contain affiliate links. Please read my disclosure.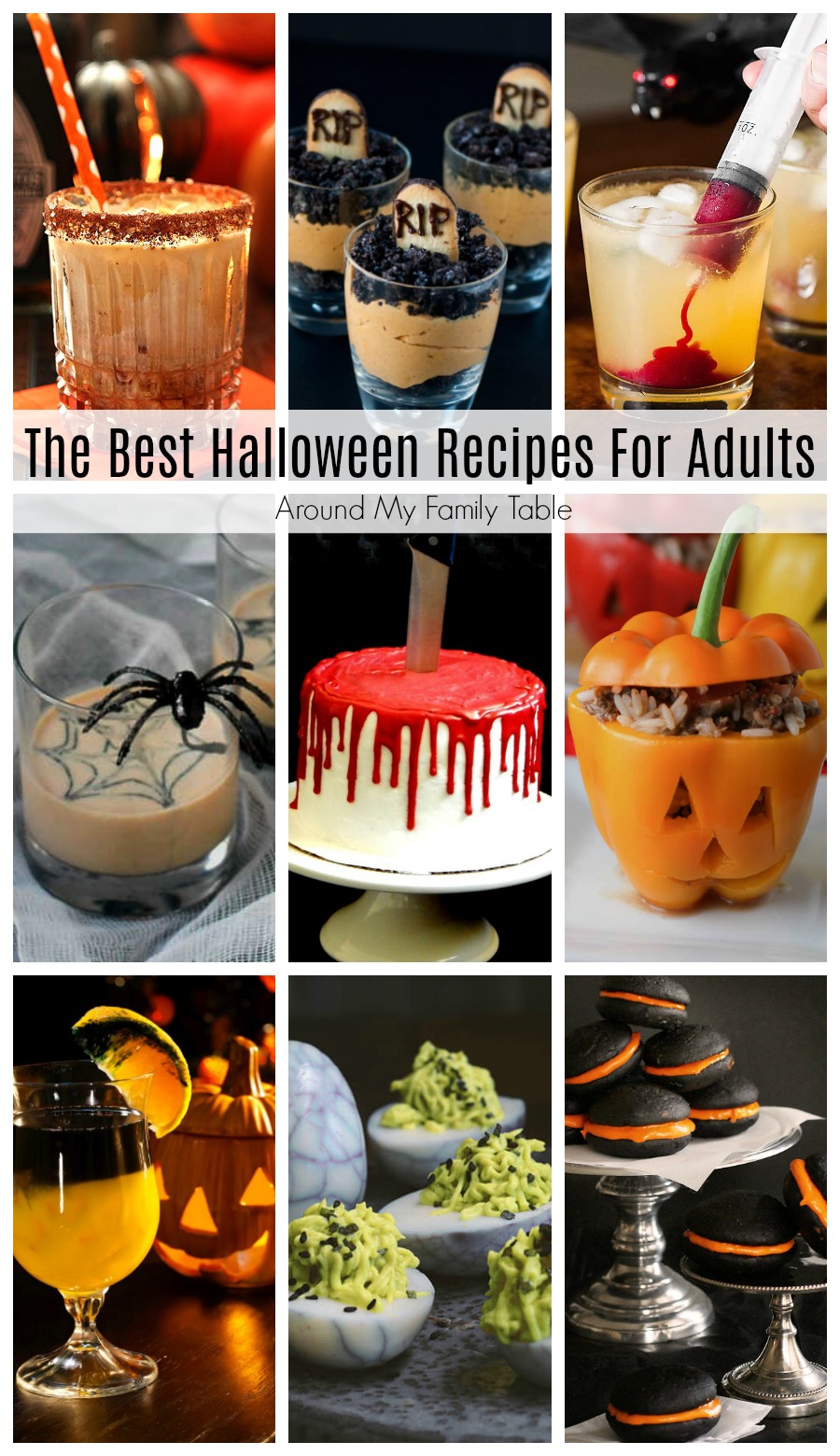 Who says Halloween has to be about the kiddos? You'll enjoy this collection of The Best Halloween Recipes for Adults.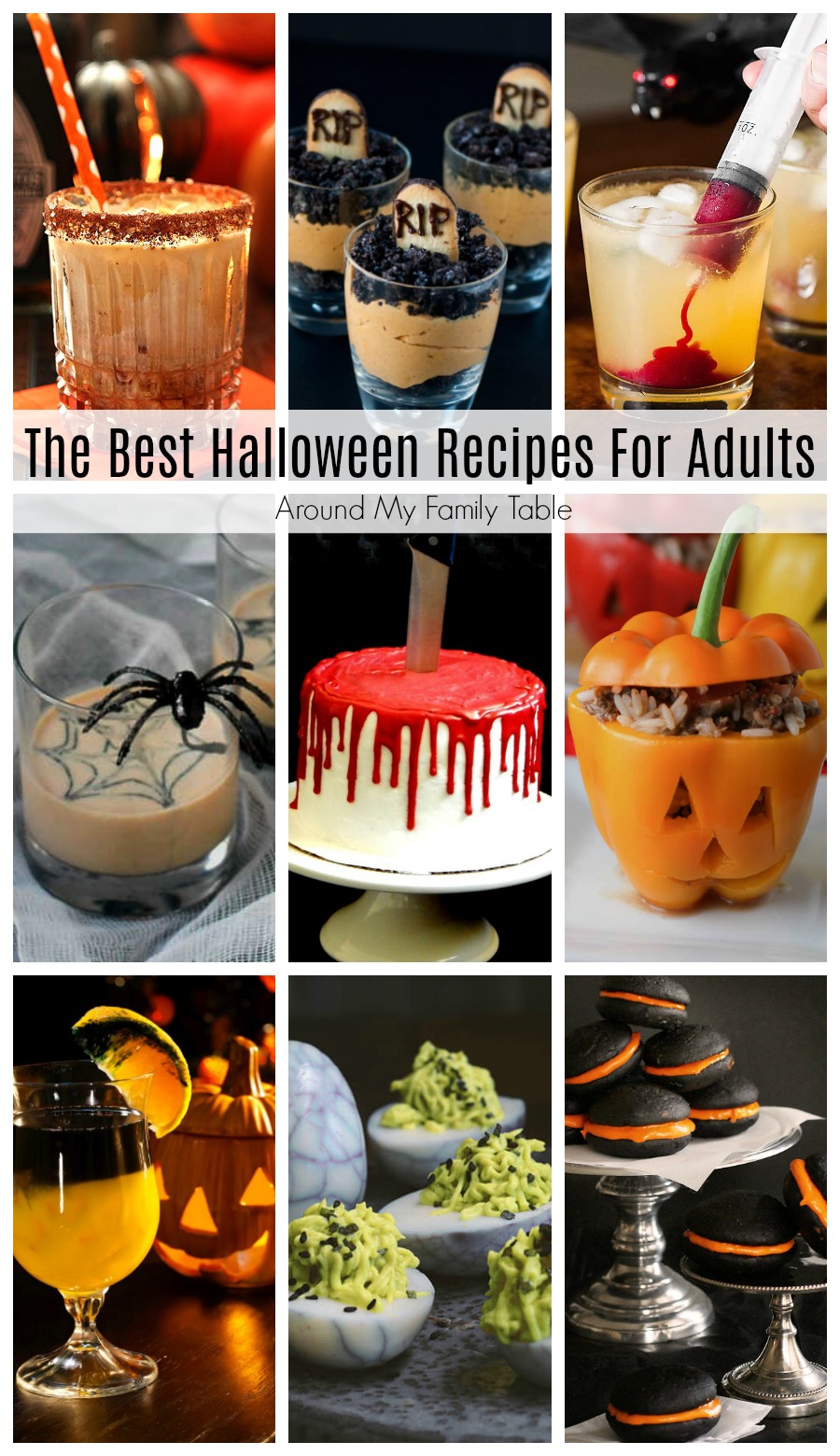 Halloween Parties
I love everything about Halloween, from trick-or-treaters to decorations to easy halloween recipes, and of course the cooler weather! And while I like entertaining, I also enjoy Halloween because there isn't the normal pressure of meal planning something elaborate (like Thanksgiving, Christmas, and Easter). Everything is spooky and fun, but it's not just about the kids. Halloween is a holiday for grown-ups to enjoy too.
Occasionally, Hubbyman and I are invited to a costume party meant just for adults to attend. We hire a babysitter, order a couple pizzas for the kids, and get dressed up in some fun couple's themed costumes. Then, we head out for a much-appreciated night with our friends. It's a time to let loose and have a drink while enjoying some adult conversation. It's a time to foster our friendships without worrying about the kids' entertainment.
Halloween Party Food For Adults
These parties are different than the normal kid-friendly celebrations that we usually attend. All the decorations and snacks are geared for an older crowd with creepy, scarey, or even gross themes, like severed toe cookies. You just won't find too many cutesy snacks on the table. Most of the men like to bring their favorite growlers from a few of the local breweries to share, but the women have fun experimenting with festive Halloween-themed mixed drinks. Vampire cocktails always seem to be a big hit.
Grown-ups deserve some treats too, and I wanted to share this roundup of the best Halloween party food for adults that I've bookmarked for my next party.
The Best Halloween Recipes for Adults
2. Spiderweb Cocktail Halloween Drinks
6. Black Goblin Tequila Coffee Liqueur Cream
7. Black Spaghetti with Garlic Parmesan and Sun-dried Tomatoes
8. Horrific Severed Toes and Ear Cookies
9. Pumpkin Dirt Pudding Graveyard Parfaits
12. Spider Eggs Avocado Wasabi Deviled Eggs
13. Black Magic Halloween Cocktail
I had to throw in a few fun extras:
Easy Halloween Cocktail Recipes