This post may contain affiliate links. Please read my disclosure.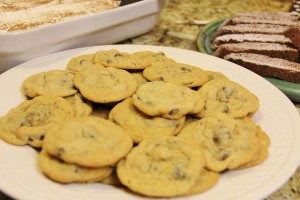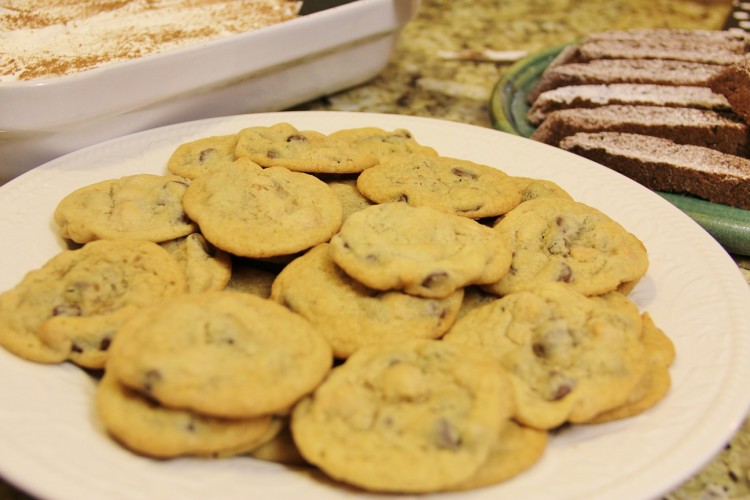 I've written about the wonderful food that was shared at the Girl's Night In that I hosted a couple weeks ago…this is the last recipe to share. Janice over at Celebrating Family brought these wonderful cookies to the party. I had to move the plate far away from me to stop eating them.
They are a spin from the original Nestle Toll House recipe and very tasty. The peanut butter chips really change up the flavor. Who doesn't love chocolate and peanut butter together!
Chocolate and PB Chip Cookies
2 1/4 cups unbleached all-purpose flour
1 tsp baking soda
1 tsp salt
1 cup (2 sticks) unsalted butter, softened
3/4 cup granulated sugar
3/4 cup packed brown sugar
1 tsp vanilla extract
2 large eggs
1 1/2 cups semi-sweet chocolate chips
1 1/2 cups peanut butter chips
Preheat oven to 375° F. Combine flour, baking soda, and salt in small bowl. Beat butter, granulated sugar, brown sugar, and vanilla in large mixing bowl until creamy. Add eggs, one at a time. Beat well after each addition. Gradually add flour mixture to the butter/sugar mixture. Gently stir in chocolate and peanut butter chips. Drop by rounded tablespoon onto ungreased baking sheets.
Bake for 9 to 11 minutes or until golden brown. Cool on baking sheets for 2 minutes, then remove to wire racks to cool completely.