This post may contain affiliate links. Please read my disclosure.
I was flipping through an old church cookbook (I think from the 70's) and found a simple recipe for buttercrisp cookies. I'd never heard of them much less tried them, so I thought I would give them a try one afternoon. Because of the holidays, I knew they had to be Christmas Buttercrisp Cookies, so I added some festive sprinkles to them and they turned out super cute.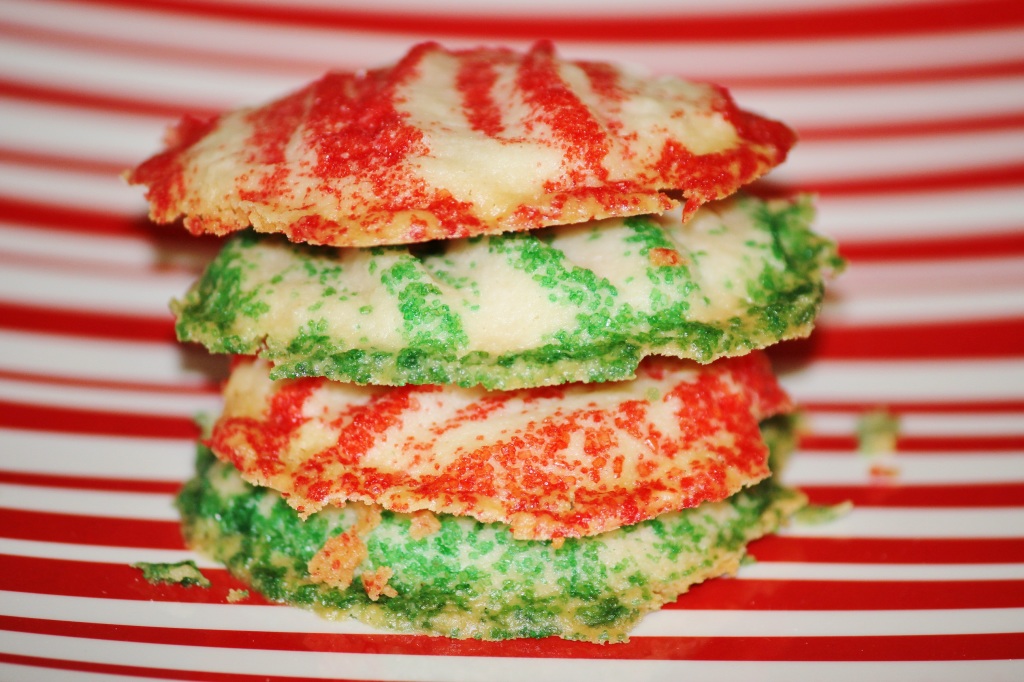 Honestly, they were just okay for me. I liked them, but I think I prefer a regular cookie, but these were a nice change from a traditional cookie. The kids seemed to agree with me. There isn't anything wrong with them, but I think I prefer a homemade sugar cookie. On the plus side, they were super easy to make. They ended up crispy and very delicate. I bet they would make a great cookie for a tea party. Since butter is the main flavor of these cookies, please please please use a good quality butter (don't you dare use the m*** stuff….that's like a 4-letter word in my house).
Although, I will take ANY homemade cookie to a store bought cookie any day. Have you ever had a buttercrisp cookie?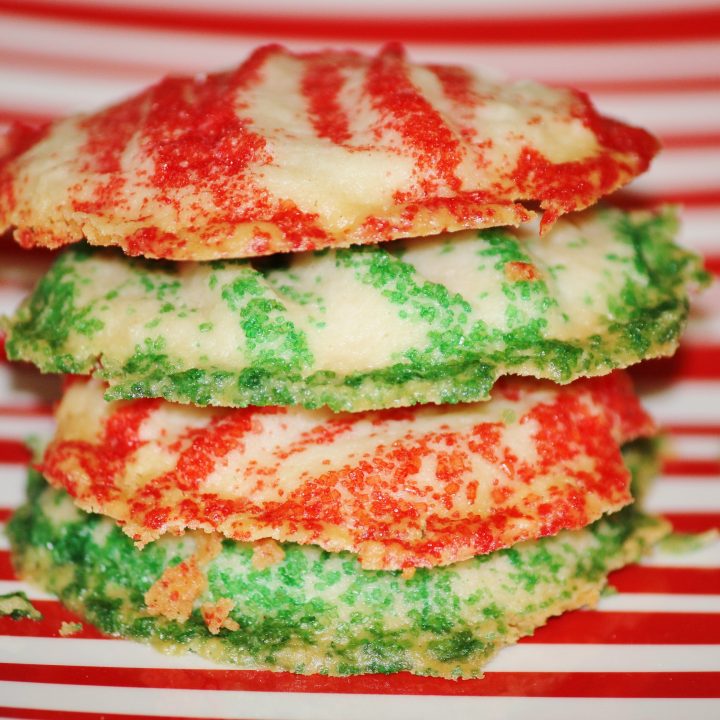 Christmas Buttercrisp Cookies
Total Time:
1 hour
27 minutes
Soft, buttery cookies with crisp edges, decorated with colored sprinkles. This is an easy Christmas cookie recipe that kids can help make! Don't skip the chill time or your cookies will spread too much.
Ingredients
1 cup butter, softened
1 cup flour
1/2 cup powdered sugar
1/2 cup cornstarch
opt. colored sprinkles/sugar for decorating
Instructions
Add first four ingredients to the bowl of a stand mixer fitted with a paddle attachment, or use an electric hand mixer. Blend on medium to high speed until well combined.
With greased hands, shape into 1 inch balls. Roll in sprinkles and place on baking sheet. Chill in fridge for about an hour.
Preheat oven to 325 degrees F.
Remove pan from refrigerator while oven preheats. Flatten each cookie with floured tines of a fork.
Bake for 10-15 minutes. Cookies should have a little color. Don't over bake.
Allow to cool on the baking sheet for 5 minutes before removing to a cooling rack.