This post may contain affiliate links. Please read my disclosure.
Are you wondering what I ended up making for my Pillsbury Potluck party? I polled everyone and several dishes got the top votes but the number one recipe was the Crescent Cranberry Wreath. It was really easy to make and everyone (especially the kids) loved it. It went together super fast, I started making on 30 minutes before guests arrived. I love dishes like that.
I invited several of my favorite girlfriends over for the brunch. Our kids all played while we chatted about parties we were going to, Christmas, and of course ate a TON of food. Everyone brought a dish created using a Pillsbury product. We did a recipe swap too and all walked away lots of tasty new recipes to try.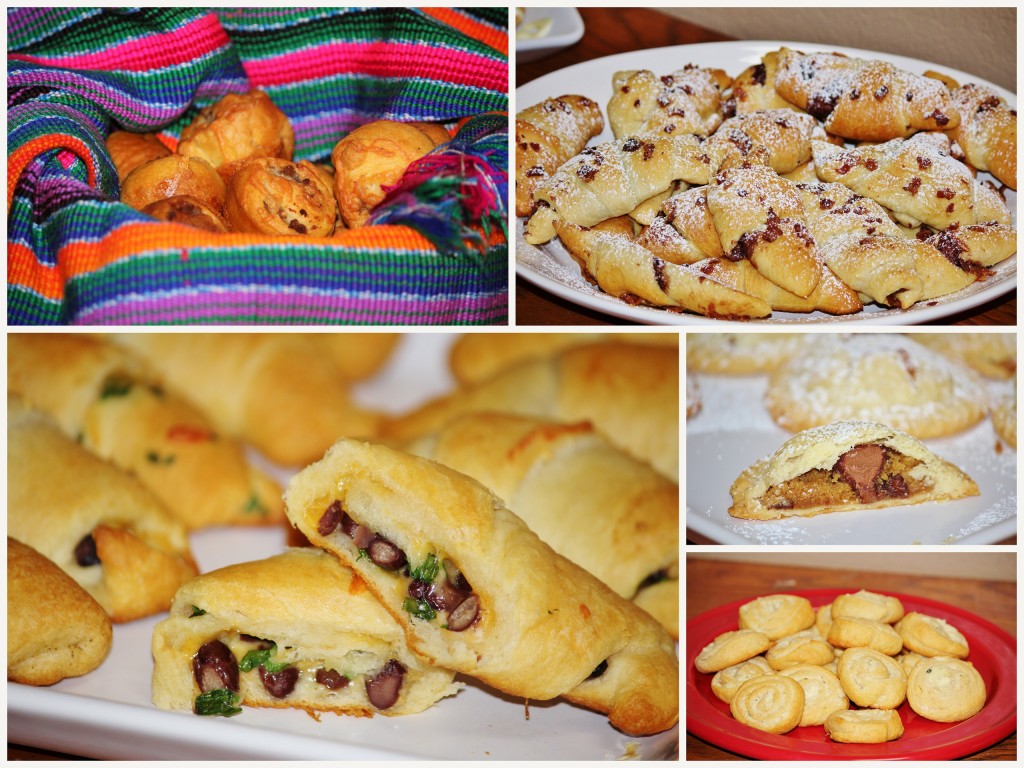 We played a little game for prizes too! It was guess Wendy's least favorite pie. Any guesses? I'm starting to think my friends only like me for my parties, food, and prizes. LOL!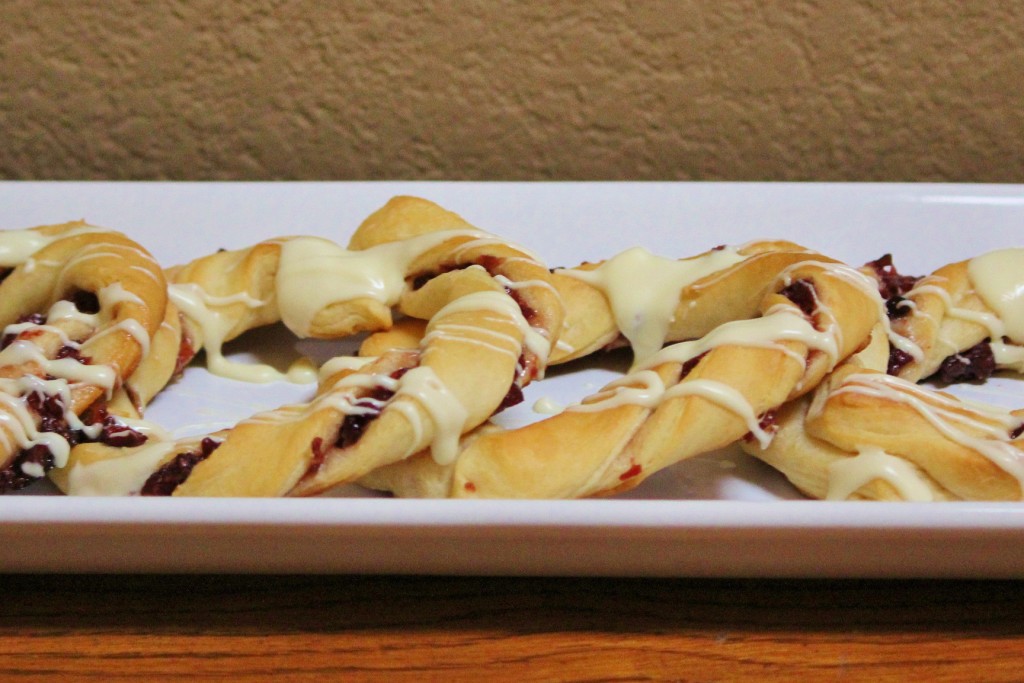 Crescent Cranberry Wreaths
These cranberry and white chocolate wreath shaped pastries are the perfect sweet treat for brunch or a holiday dessert.
Ingredients
1/3 cup finely chopped sweetened dried cranberries
2 tbls cherry or strawberry preserves
1 can (8 oz) Pillsbury® refrigerated crescent dinner rolls or 1 can (8 oz) Pillsbury® Crescent Recipe Creations® refrigerated seamless dough sheet
1/2 cup white chocolate chips
1 tsp shortening
Instructions
Heat oven to 375°F. Lightly spray cookie sheet with cooking spray.
In small bowl, mix cranberries and preserves.
If using crescent rolls:
Unroll dough into 2 rectangles. Press each to form 8x6-inch rectangle, pressing perforations to seal.
If using dough sheet:
Unroll dough; cut into 2 rectangles. Press each to form 8x6-inch rectangle.
Spread cranberry mixture over 1 rectangle to edges. Place second rectangle on top; press lightly.
With sharp knife or pizza cutter, cut lengthwise into six 8-inch-long strips. Twist each strip 3 times, and shape into ring on cookie sheet; pinch ends to seal.
Bake 9 to 12 minutes or until golden brown. Cool on cookie sheet 2 minutes.
Meanwhile, in small microwavable bowl, microwave baking bar and oil uncovered on High 30 seconds; stir until melted and smooth. If necessary, microwave 10 to 20 seconds longer.
Drizzle icing over warm wreaths. Serve warm.
Recipe courtesy of
Pillsbury
. I made a slight modification but mostly kept to the original recipe that I was supposed to use.
Disclosure: The Pillsbury product, information, food ideas, online coupon link, and prize pack have been provided by Pillsbury through MyBlogSpark.