This post may contain affiliate links. Please read my disclosure.
These Coconut Cherry Lime Italian Cream Sodas have a tropical vibe, but are totally perfect for any party or soda bar!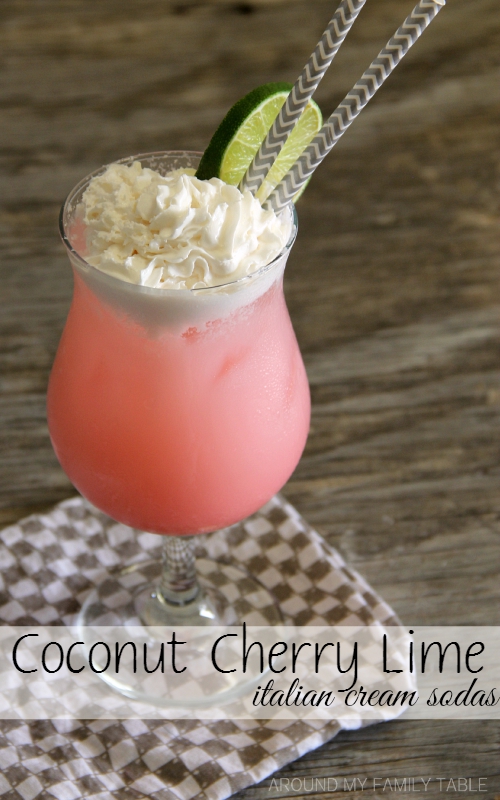 I've been dying to share this tropical Italian Cream Soda with y'all. A couple of friends came over one morning to help me create a signature drink for the upcoming Blended Conference I was hosting. Since Torani was a sponsor for the conference and sent us a ton of product for a soda bar, we thought it would be fun to create a signature drink…and it had to be pink (because the logo is pink).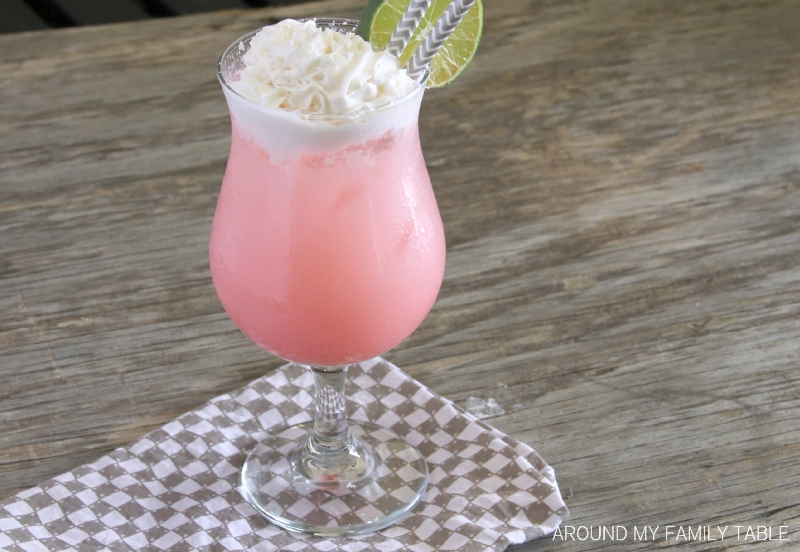 This fun Italian cream soda would be perfect on the beach, sitting poolside, a little girl's birthday party, or really any party where you need a delicious drink. It's so easy to make and the color is just beautiful! I combined two of my favorite flavors, plus some coconut milk (really you could use any milk you have on hand, but the coconut milk really adds a ton of flavor).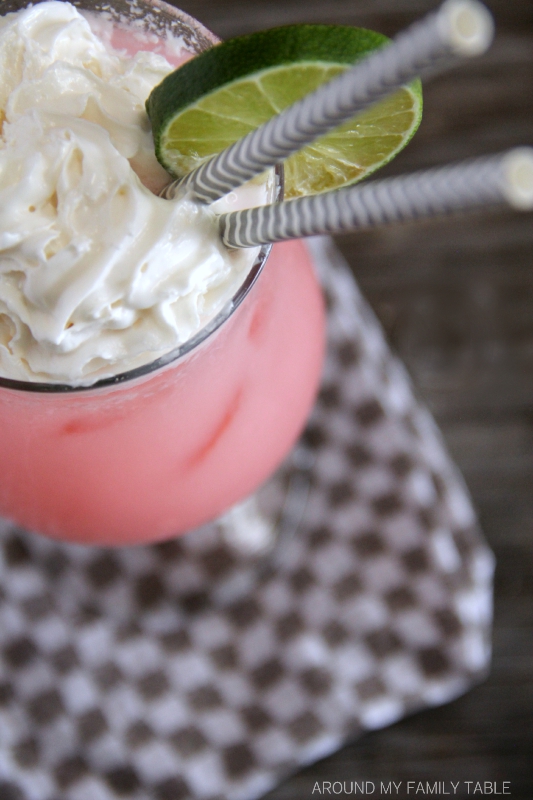 Thank you Julie, Liz, & Laura for helping inspire and create this drink!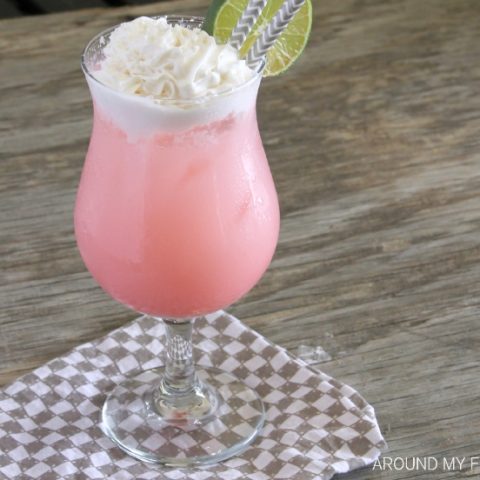 Coconut Cherry Lime Italian Cream Soda
This Coconut Cherry Lime Italian Cream Soda has a tropical vibe, and is totally perfect for any party or soda bar!
Ingredients
2 pumps Cherry Lime Torani Syrup (pump of syrup = 1/4 oz syrup)
2 pumps Coconut Torani Syrup
1 oz coconut milk (from the refrigerator case)
sparkling water
ice
whipped cream & lime wedges opt
Instructions
Fill 8oz glass full of ice. Add pumps of Torani syrup and coconut milk. Stir gently to combine. Add soda water to top of glass. Add whipped cream and lime for garnish, if desired.
Disclaimer:
Torani
was a 2015
Blended Conference
sponsor and provided the syrups for the conference. I was not asked to create a drink or share on AMFT. It was just so good that I wanted to share.