This post may contain affiliate links. Please read my disclosure.
This refreshing Coconut Water, Mixed Berry, and Spinach Smoothie is all you need for the perfect afternoon pick me up!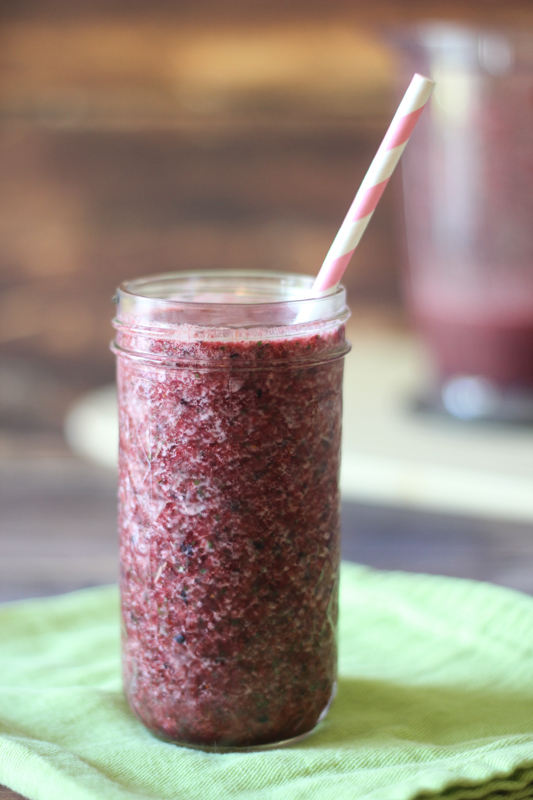 Hi! I'm Lolli from Better in Bulk and I'm so excited to be sharing this delicious summer berry smoothie here today!
I adore smoothies – what else can you eat for breakfast, dessert, and in the middle of the day as a cool pick-me-up snack? This refreshing gluten free, dairy free, egg free smoothie is a delicious choice any time of the day. I love to drink half the smoothie for breakfast and then freeze the rest to blend up at night for a no-guilt dessert.
My husband still hasn't gotten used to adding greens to his smoothies, but spinach is my new favorite smoothie ingredient. That just means more smoothie for me!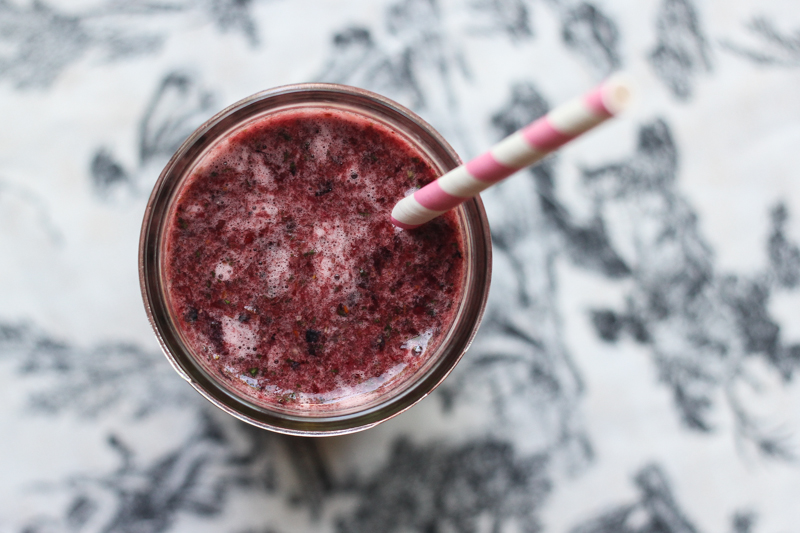 When I make smoothies for myself, I rarely measure my ingredients, so it's completely acceptable to add more or less to your taste. I recommend freezing coconut water in an ice cube tray ahead of time. While it's not necessary to freeze the coconut water before making this smoothie, it helps thicken the drink. Yum!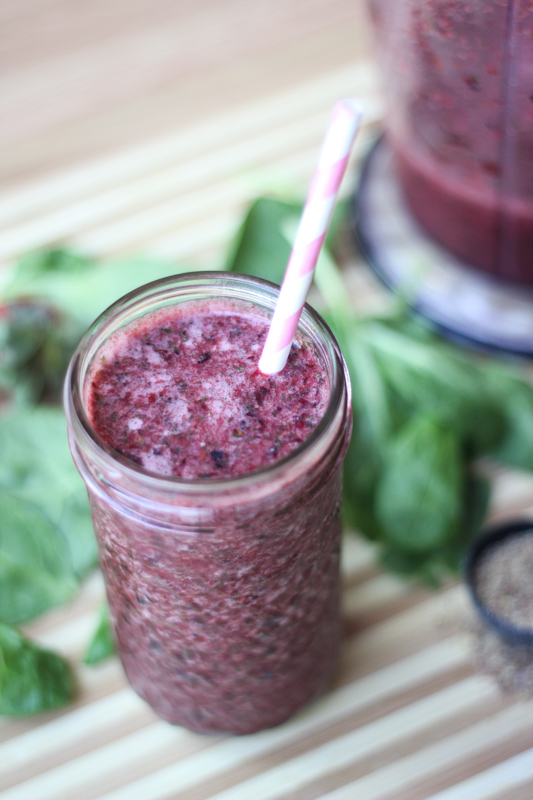 What are your favorite ingredients to put in smoothies?
Connect with Lolli on Better in Bulk | Facebook | Twitter | Pinterest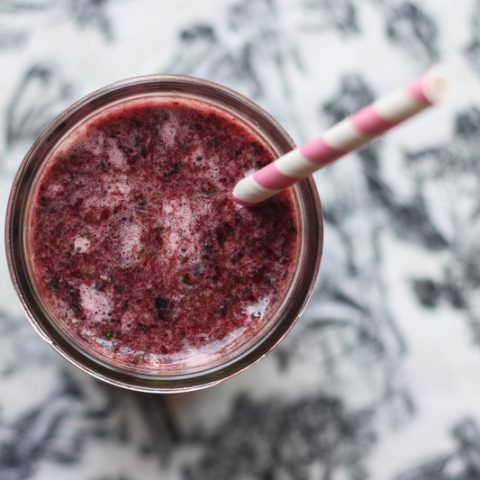 Coconut Water Mixed Berry Spinach Smoothie
Yield: 2 cups

Prep Time: 5 minutes

Total Time: 5 minutes

This healthy smoothie is packed with nutrients and a delicious coconut and berry taste!
Ingredients
2 cups coconut water, frozen in an ice cube tray or straight from the container (I used a 11.2 oz container of coconut water with pineapple)
2 cups frozen mixed berries
1 cup fresh spinach
1 tablespoon flax seed meal
Instructions
Add all ingredients to the blender and blend until smooth.
Makes 2 servings. Share with a friend or save the second half for later. Just freeze and re-blend.
Nutrition Information:
Yield: 2 Serving Size: 1
Amount Per Serving: Calories: 163Total Fat: 3gSaturated Fat: 1gTrans Fat: 0gUnsaturated Fat: 2gCholesterol: 0mgSodium: 443mgCarbohydrates: 32gFiber: 11gSugar: 19gProtein: 5g
Author bio: Laura (Lolli) is a mom of five kids, from 8 to 17 living in Washington DC area. In addition to working on her blog full time, she is also a photographer, thrift store shopper, chauffeur for many after-school activities….and lover of food. Her kids are active in drama, barbershop, orchestra, karate, track, piano, and boy scouts…and of course she's right by their sides at each of those events, too! Your can find her on Twitter and on Facebook.