This post may contain affiliate links. Please read my disclosure.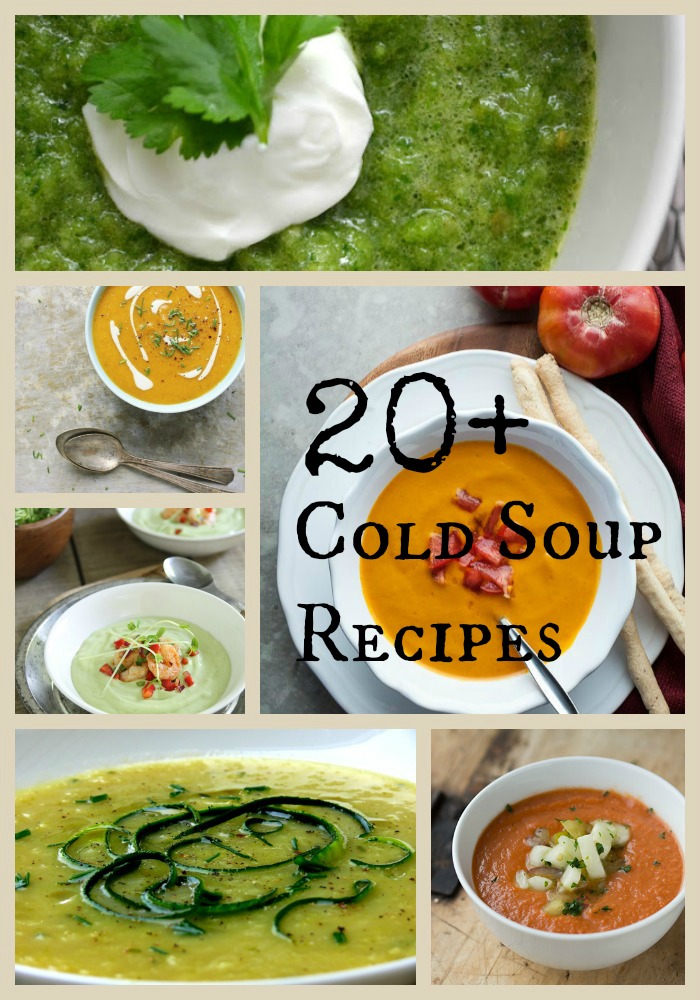 My family and I love soups. There is something so warm and comforting about a bowl of soup. When done right, it gives the feeling of a big hug: someone took time to make this and I can taste the love that went in. There's really only one problem… it's 120º here in Phoenix right now. I do not want to be warmed or comforted, but I still love soup.
Chilled soups are a perfect alternative when the weather heats up. They are light and refreshing, but still have that love factor to them. Cold soup cools you down from the inside out. Here are more than 20 cold soup recipes guaranteed to satisfy your soup craving when the weather is warm.
Roasted Tomato Gazpacho with Yellow Plum Salsa
Watermelon Gazpacho with Compressed Cucumbers
Peach and Tomato Gazpacho
Chilled Cauliflower and Yogurt Soup
Fresh Easy Sweet Pea Soup
Chilled Double Tomato Soup (Vegan, Paleo, Raw)
Chilled Avocado Corn Soup with Cilantro Oil
Chilled Avocado Sweet Corn Soup with Lime Shrimp Salsa
Golden Beat Soup with Roasted Garlic Cashew Cream
Cold and Creamy Pea, Avocado, Mint and Buttermilk Soup
Simple Roasted Strawberry Soup
Chilled Avocado Soup with Walnuts
Never worry about dinner again....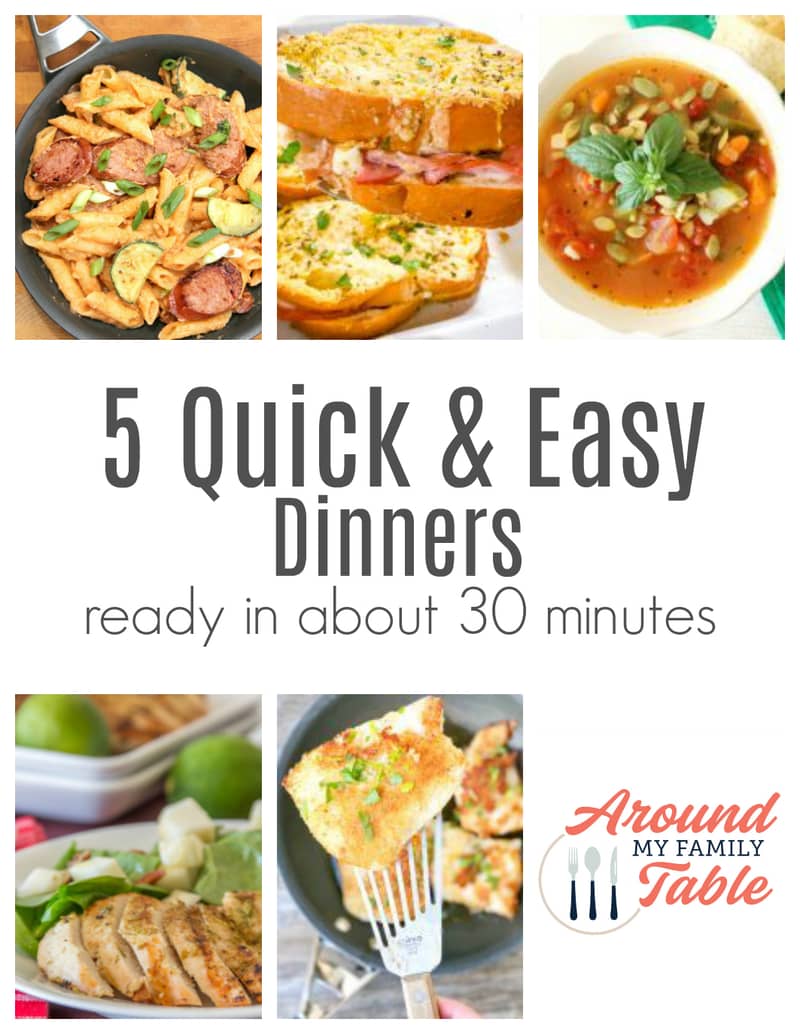 Subscribe to get my 5 favorite Quick & Easy dinner recipes and FREE weekly meal plans