This post may contain affiliate links. Please read my disclosure.
These gluten free, dairy free S'Mores Popsicles will make you feel just like a kid again. No campfire needed for these scrumptious treats!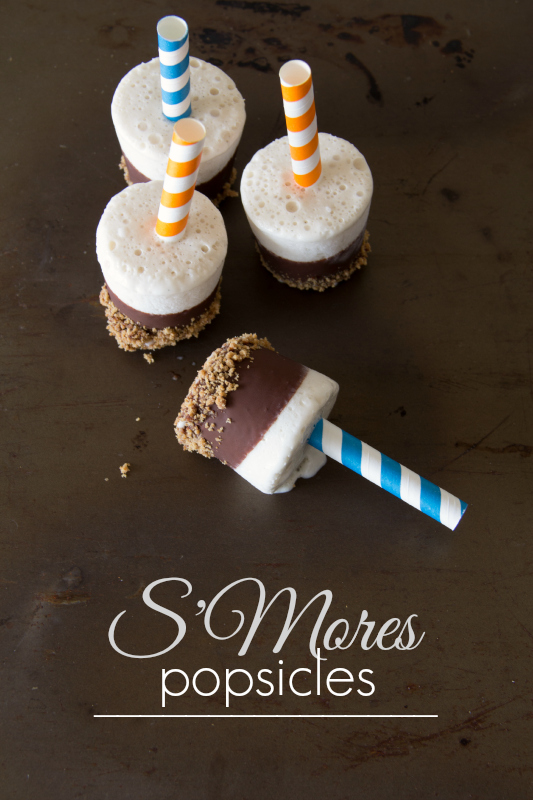 I think there is something so magical about S'Mores. They are totally amazing and reminds of being a kid in the summer and camping with Girl Scouts. We always stock up on S'More's fixin's every summer and surprise the kids with them for desserts. Sometimes we don't even light a big fire, but just turn on our grill and toast up the marshmallows for impromptu gooey deliciousness!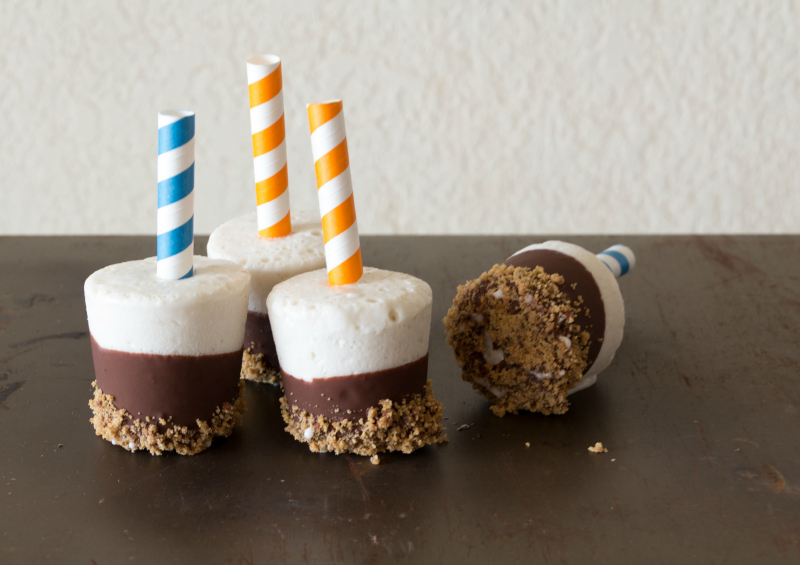 Since I'm craving all things cold and frozen this summer, I knew I had to recreate my favorite summer dessert into a yummy popsicle! Mine is, of course, gluten and dairy free…but it would be so easy to just make it with traditional ingredients for an amazing popsicle. These mini popsicles would be so fun for a summer party or a kids birthday party. Of course, I'm not gonna tell if you make giant full sized popsicles and eat them all yourself. It will be our little secret.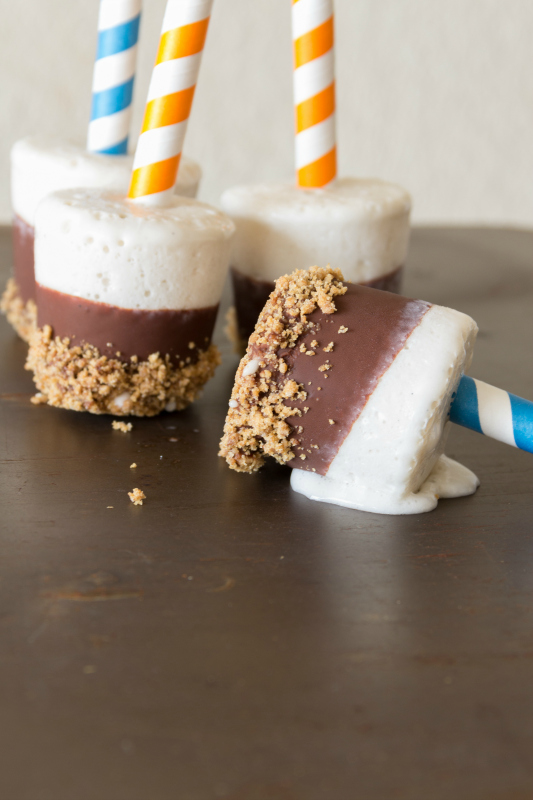 If you are going to go to all the trouble to make these scrumptious bites of heaven, then please please PLEASE make your own magic shell. It's super easy and only 2 ingredients. You can make it in advance and keep it in the fridge until you need it. Then just pop it in the microwave for 30 seconds increments until it's melted again and BAM you've got an amazing homemade magic shell that will knock your socks off.
I use paper Dixie Cups to make these popsicles easy. The paper cup just peels right off. My other favorite way to use Dixie Cups is this cake mix in the microwave recipe (aka 1 minute cake)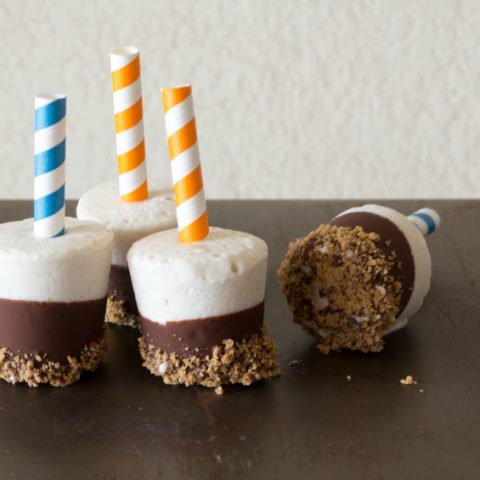 S'Mores Popsicles
This dairy-free ice cream treat turns your favorite campfire treat into a frozen dessert that's perfect for summer!
Ingredients
1 pint vanilla coconut milk ice cream
3 1/2 oz marshmallow fluff
2/3 cup vanilla coconut milk
gluten-free graham cracker crumbs
Instructions
Combine ice cream, marshmallow fluff, and coconut milk in a blender and blend on high until it's totally combined and creamy. (Note: add a little milk at a time so it's not too thin.) Pour mixture into disposable paper cups and add a stick or heavy duty paper straw. (I used mini Dixie cups and then cut my paper straws in half.)
Place in freezer for several hours or overnight to completely freeze.
Before serving, make magic shell according to directions. Let it cool slightly. Remove paper cup from popsicles and dip in warm magic shell, then immediately roll in graham cracker crumbs.
Return to freezer or eat immediately.