This post may contain affiliate links. Please read my disclosure.
I haven't shared too many personal details on AMFT…just a few sprinkled here and there in my recipes. And I know this post is coming out of the blue, but I really feel the need to share the story of what happened on Saturday. Some of you might already know from Instagram and Facebook, but there are some wonderful details that I want to share.
I have struggled with asthma since I was in high school. It's a source of frustration for me. It's something that I'm always praying for God to heal and have my Bible Study ladies pray for as well. I hate having it…it's so debilitating and scary at times. I've called friends to drop everything to help me get to the doctor, I've been on the verge of hospitalization more times than I can count…It's not fun!
My family has been sick the last couple weeks and I've got the tail end of it that has gone into my chest. I've been using my inhaler more times than I can count these days and my SVN machine a lot too! Saturday afternoon we were getting ready to walk out the door for church when I decided we needed to wait a couple minutes so I could have a breathing treatment Fast forward ten minutes…the treatment is over and I smell something odd. At the same time Hubbyman yells, "What's on Fire!"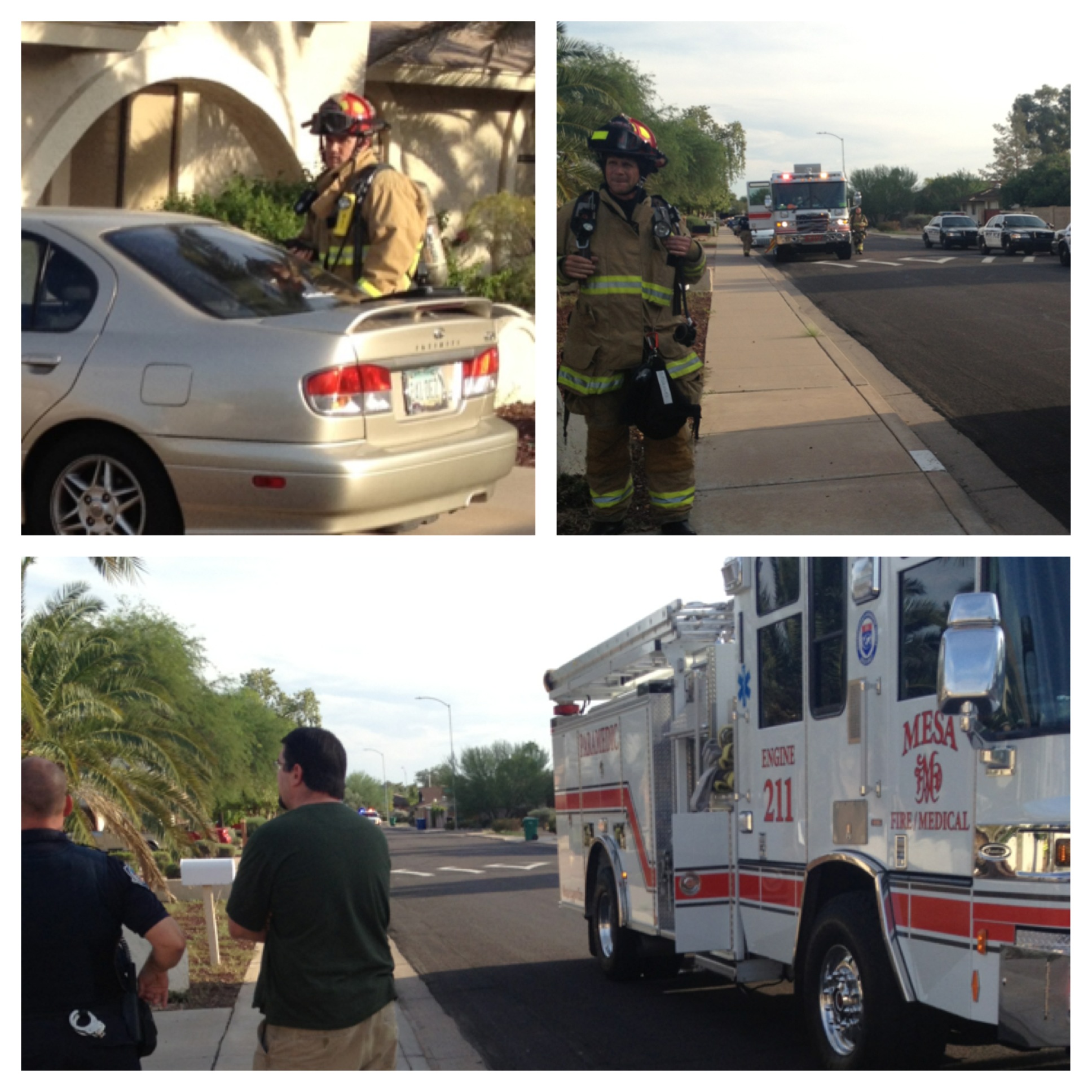 I jump up and we start running around the house looking for the source of the "fire smell". Only it wasn't a typical fire smell, it was more electrical smelling. We search and search and finally hubbyman goes up on the roof to check the AC unit. Still nothing. Until I look up and see smoke swirling around the kitchen. I run out screaming their is smoke filling the house. By the time he gets inside, there is smoke everywhere. We still can't find the source so I call 911.
We get everyone out of the house…4 fire trucks and 3 police officers later they determine some part on the AC unit caught fire and melted. Quick acting hubbyman had shut off the main power while we waited for them to arrive which kept everything from spreading. The kids were terrified and of course hubbyman and I were scared. But there was no major damage and everyone was okay!
It's terrifying and surreal to watch firefighters swarm your home with their full gear on and their axes and shovels in hand.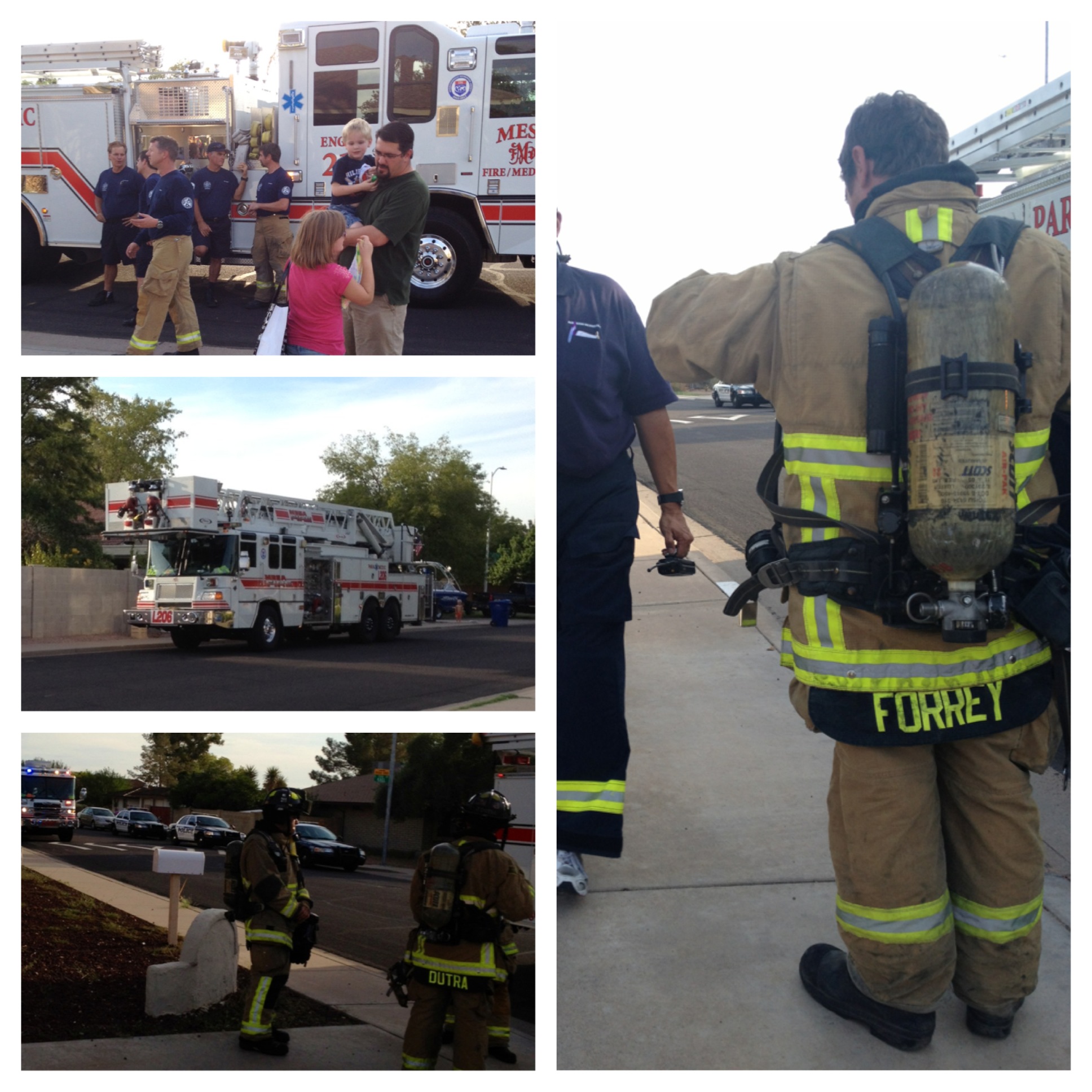 It's interesting that the one thing I've routinely prayed for for the last 20 years saved my family's home. It was a blessing in disguise! James 1:2 says, "Consider it pure joy, whenever you face trials of many kinds…" I've always considered my asthma a trial, but my first thoughts on Saturday were that it was actually a blessing. What if we had left for church when we planned? What if I had used my inhaler instead of my SVN machine? What if God had healed my asthma any one of the thousands of times I've prayed for healing?
I'm thankful that God sees the bigger picture and has a plan for everything! I'm thankful for my family, my super fast thinking hubby (I never would have thought to shut the main power), for my kids, and for our home! I'm thankful for the fast response from 911 and our fire department!
And then to really hit home, the verse of the day on YouVersion Saturday was this: