This post may contain affiliate links. Please read my disclosure.
Fall is such a fun time of year. It's the perfect time to slow down and make some memories. These Fall Traditions are always something we look forward to every year.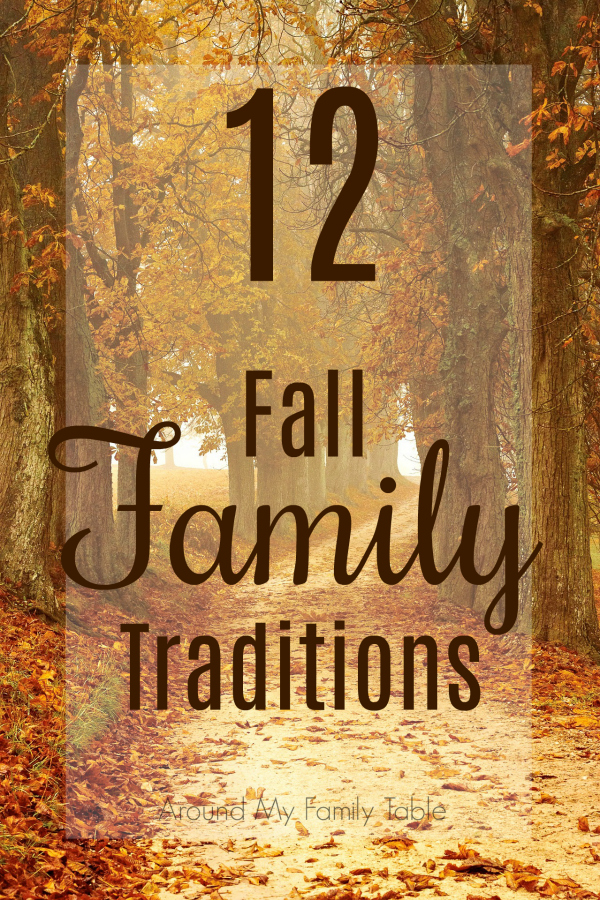 Whether you are looking for some halloween family tradition ideas, family food traditions, or just some fun fall activities you'll find a little something of everything on this list.
Fall Traditions for Families
1. Carve a Pumpkin and save the seeds! I know it's cliche to say this, but so many people just let their kids color or paint a pumpkin. Come on now, y'all. Let's get our hands dirty and get those kids involved in this fun activity. You don't have to carve a face…use a Silhouette or Cricut to cut out a fun design, make it religious, make it extra spooky! Check out these pumpkin carving tips and just do it! Then roast up those seeds for a tasty treat.
2. Chili Cheese Dogs. The first signs that fall is on it's way for me is a big ol' pot of chili. For as long as I can remember, I've had chili cheese dogs for Halloween supper. It's perfect for a cool fall night and quick for that rush to get everyone out the door at sunset.
3. Bobbing for Apples. Apples are pretty synonymous with fall. It's the perfect activity for kids and adults. It's fun, but challenging. When was the last time you bobbed for apples?
4. Boo your Neighbors! Package up some of your favorite fall treats, put them in a cute container and then share with your neighbors. It's a secret though so just leave it on their porch with instructions to Boo another family in the neighborhood. Check out Love from the Oven for all the details and printable ideas.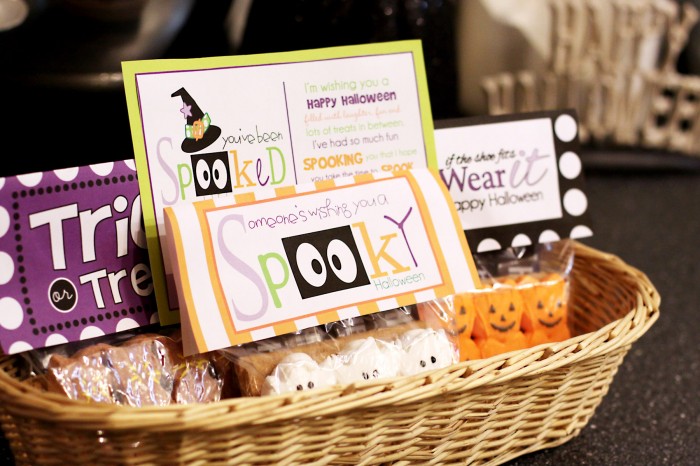 5. Find a Corn Maze! A corn maze is the ultimate fun fall activity.Check your local farms for fall festivals and corn mazes. They are so much fun and many farms have several…one for kids that are easy and a lot shorter and one for adults. I've honestly never done a hard one, but the short ones are fun. Spending 20-30 minutes "lost" in the corn is fun and the kids think it's a blast.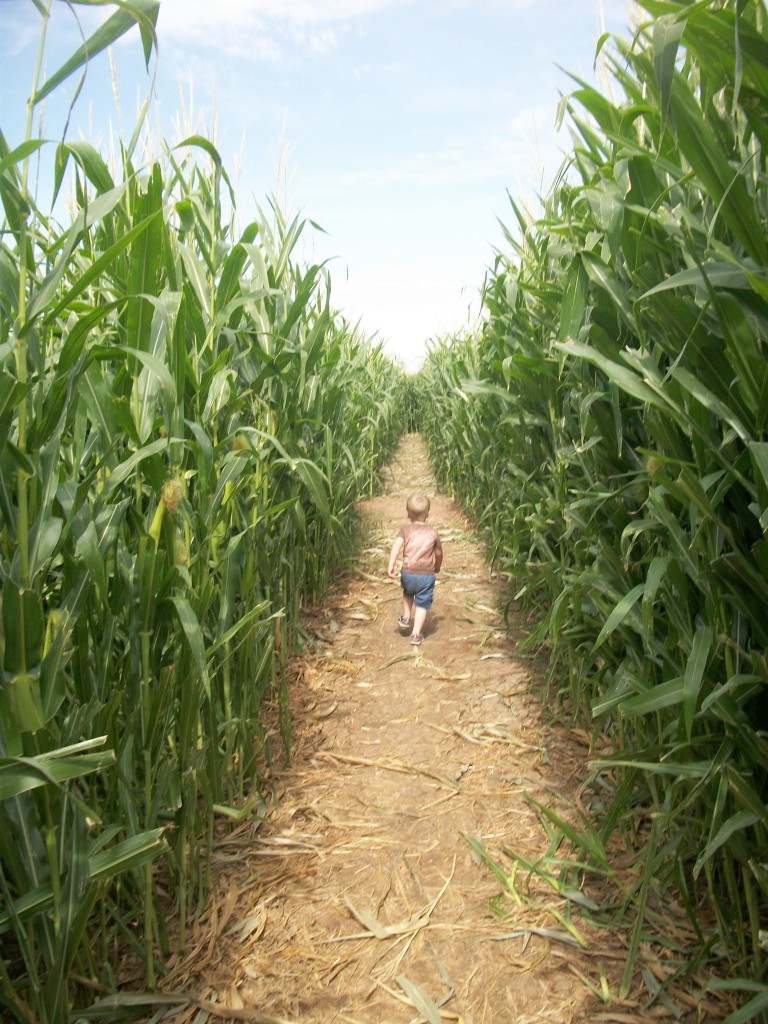 6. Send a box of Halloween Cookies to far away loved ones. One thing that my kids love is getting a package of goodies from their grandparents. Even if you can't be with your family for the holiday, send a little love with these adorable cookie packages. They are perfect to surprise college kids that are away from home, cousins that live far away, or your grandkids. Or for an extra special surprise, have kids send a care package of cookies to their cousins or grandparents. I have to admit…I wish someone would send me a package….they are soooo good.
7.
Sweet Potato Pie.
I love sweet potatoes, but the kids aren't too keen to eating them like I am. So, I make sweet treats out of them…I get the sweet potato flavor and the kids are tricked into thinking it's pumpkin. <insert evil mom laugh here> Give the
Sweet Potato Pie
recipe that I posted a couple years ago a try.
8. Use up the Halloween candy in creative ways. A few days after Halloween, I'm always regretting all the candy lying around. Mostly because I try to eat it. So, many years ago when my oldest was little, I started getting creative with what to do with the abundance of candy that enters our home on Oct 31.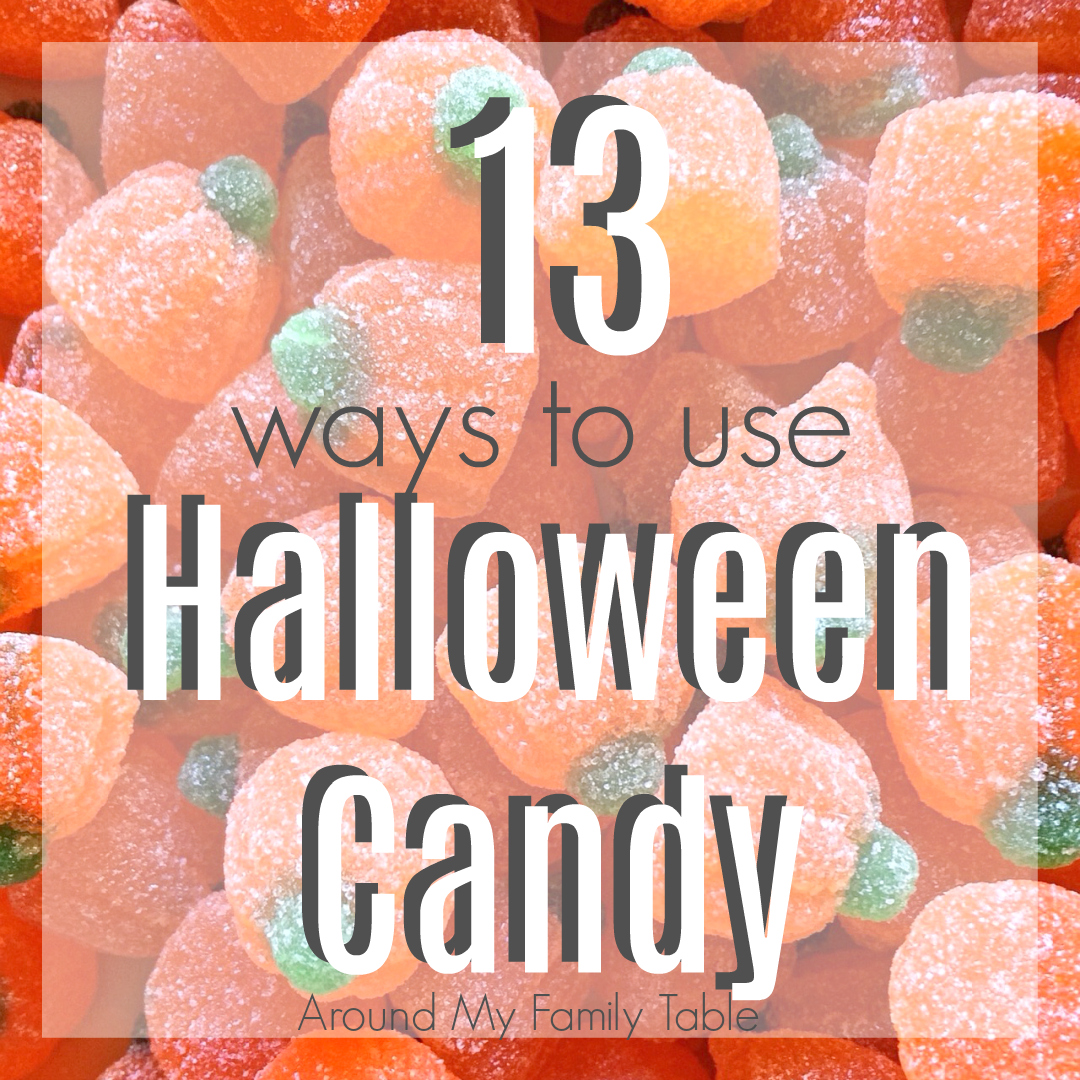 9. Watch It's the Great Pumpkin, Charlie Brown. Ok, I realize this isn't really food, but it involves a pumpkin and that is a food. Besides, what fall list is complete without it. We never miss it!
10. Take a hike, watch the leaves changing and take a picnic lunch. Fall brings cooler temps here in the desert, so it's the perfect time to get out with the family and enjoy nature. Pack a picnic and spend some time unplugged with your family. The kids will really appreciate it. Pull out your picnic basket…you know the one you got ten years ago and haven't used. Now's the time!
11.
Apple Picking.
I really wish this was something we could do here in the Fall. Most places around the country have apples falling off the trees in the cooler fall weather. Not here in AZ. Apple time is in the Spring. Still, I added it to the list since it would be one of our traditions if we lived where we could.
12. Have a bon fire. Dig out the fire pits, s'more fixin's and coffee drinks. Let the kids have a blast making s'mores while the adults sit around drinking all those yummy fall coffees! Janice over at Celebrating-Family some great s'more ideas with family bonding time. And check out Healthy Living How To's Pumpkin Spice Latte.