This post may contain affiliate links. Please read my disclosure.
I had a ton of odds and ends in my fridge that needed to be used up, so I came up with this quick breakfast one Saturday morning. You can easily substitute the veggies that you have on hand. I hope you enjoy it.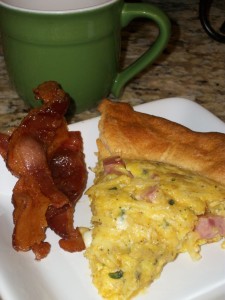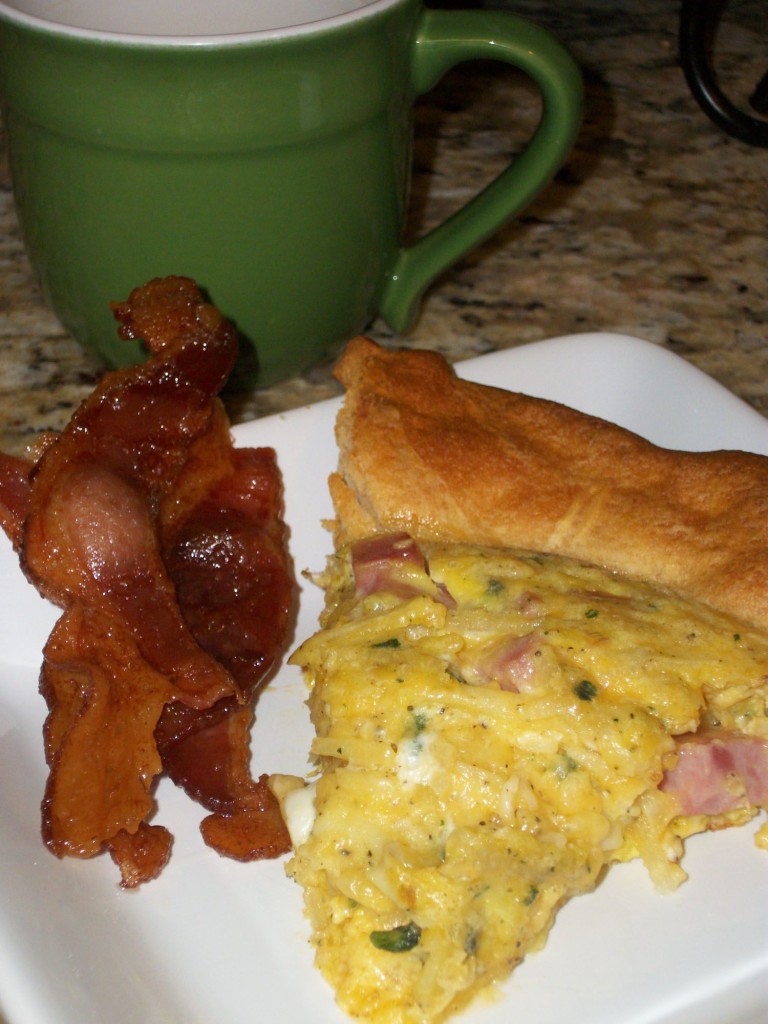 Crescent Roll Quiche
1 can crescent roll dough
1 cup cheese, shredded
1 cup frozen hash browns
1/2 onion, finely diced
1/2 cup ham, finely chopped
1/2 cup frozen chopped spinach (thawed and squeezed to drain)
1/2 tsp salt
1/4 tsp pepper
6 eggs, lightly beaten
Preheat oven to 375. Spray pie dish with non-stick cooking spray. Open can of crescent roll dough, remove dough and pinch seems together. Gently roll out to fit pie dish. Place in pie dish…crimp edges with finger tips or fork, if desired.
In a medium bowl, combine remaining ingredients. Gently pour into crescent roll lined pie dish. Bake for 20-30 minutes or until eggs are set. If edges start to darken to much, then place a tinfoil ring around the edge to keep it from burning.