This post may contain affiliate links. Please read my disclosure.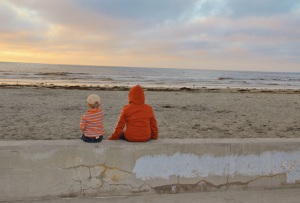 For the second half of our trip we traveled up the coast about 30 minutes from Coronado to La Jolla. We've only been to La Jolla once for lunch and the aquarium, so we were really excited to spend a couple days there. La Jolla Shores Hotel graciously offered to host our stay and let us sample their wonderful food at The Shores Restaurant.
La Jolla Shores Hotel is located on the beach with beautiful views of the Pacific Ocean. The hotel is perfect for families, surfers, scuba divers, snorkelers, and anyone who wants a relaxing vacation. The ocean area near the hotel has reefs perfect for exploring and a city playground is within walking distance for when the little ones got restless.
After we checked in and made it to our room, we were greeted with a wonderful afternoon snack of cheese, fruit, and desserts. The kids were impressed with the desserts and fruit. The chef made a simple fruit platter look so beautiful.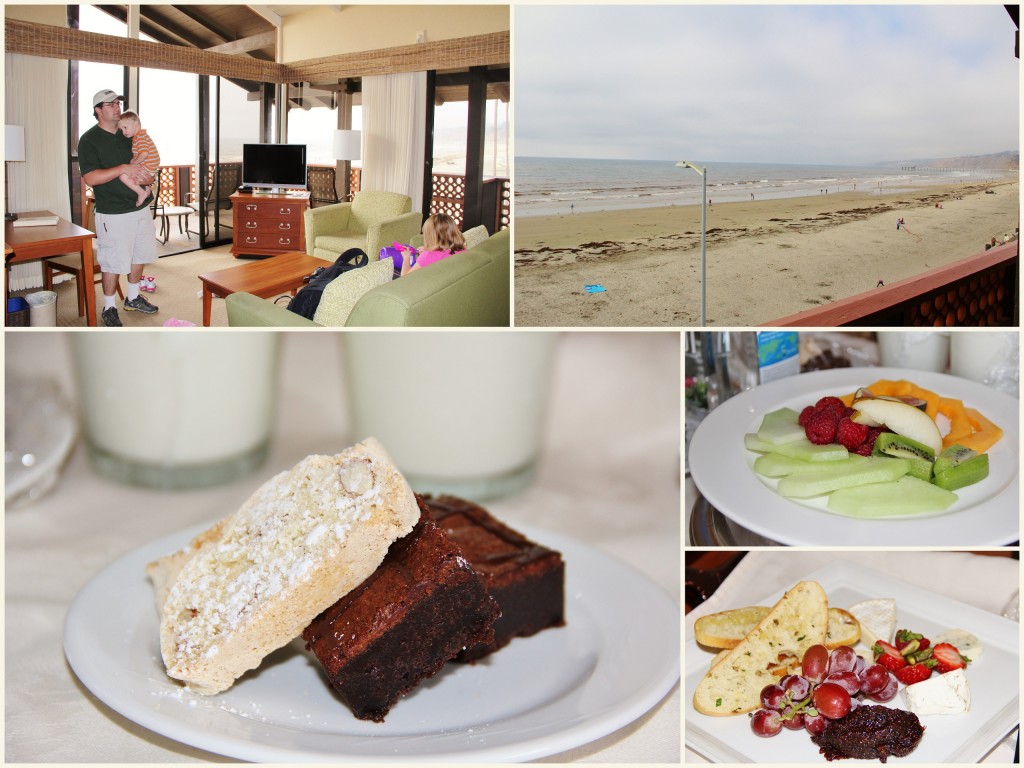 We were able to enjoy three meals at The Shores Restaurant during our stay. One thing that makes it so special is the remarkable view of the beach and ocean. While the restaurant is mostly inside the entire west wall is all window and there is not a bad table in the whole place. All you can see is ocean! During supper, we watched the sunset and during breakfast we watched the birds and dolphins playing in the water. I've never had two more better behaved kids than when we ate there….they were fascinated by the view as well.
The menu was created by award-winning Executive Chef Bernard Guillas and Chef de Cuisine Amy DiBiase. Our favorite dish of our entire was from The Shores Restaurant. We had it the first night and then ordered it for room service (along with a pizza) the second night….yes, it was that good! The Humbolt Fog Macaroni Gratin is to die for! I begged and pleaded for the recipe, but it was new to the menu and no one would give it to me….I will be trying to figure it out. It was basically a mac & cheese made with a CA goat cheese. Our other favorites from were the 1855 Angus New York Strip Steak and the Crispy Skin Salmon. Our favorites from breakfast were the Chilaquiles and the Biscuit and Gravy. Oh that gravy…I have cravings for that pork sausage gravy.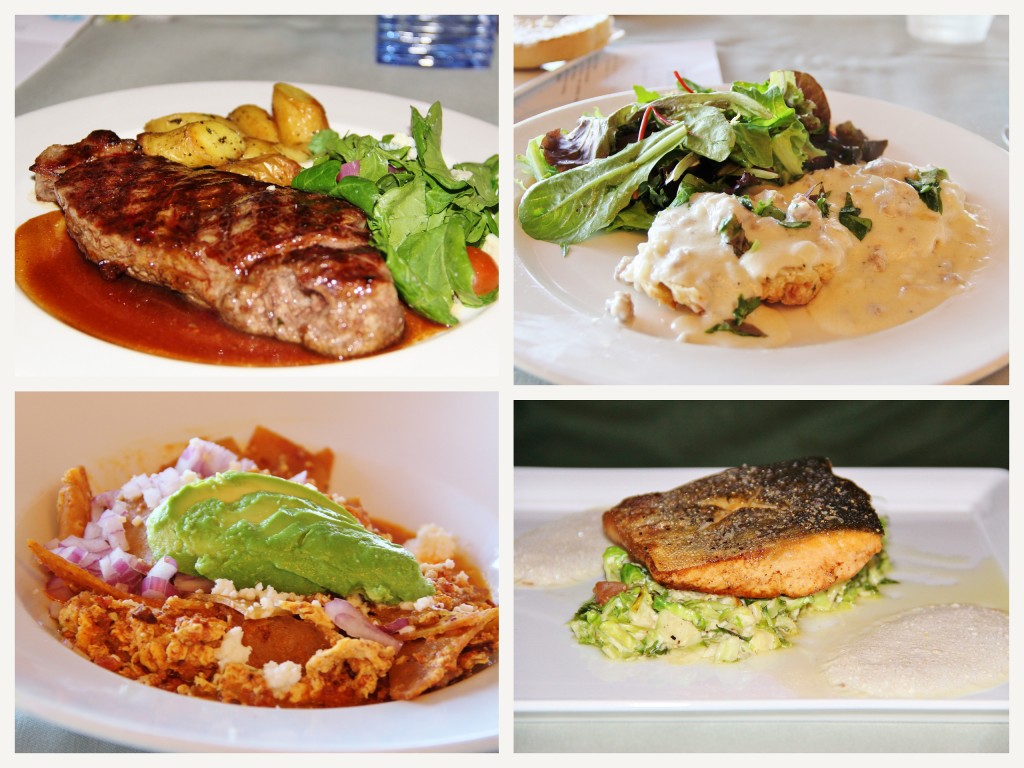 Find La Jolla Shores Hotel online and on Facebook and Twitter.
*I was not financially compensated for this post. I received a sample of the product for review purposes. The opinions are completely my own based on my experience.*