This post may contain affiliate links. Please read my disclosure.
I adored my bridal shower. Even though it took place partially outdoors during an unforgiving Arizona summer, it was everything I had dreamed of. I wanted it to be uber-feminine with dainty teacakes and a Tiffany blue color palette with pops of electric pink and white throughout. With all the little touches that made the day special, one of the best parts about it was that it was super affordable for my sister to host because we created so much of it ourselves (from the card boxes and invitations, to the cupcakes and the photo booth area). And because of the savings we were able to splurge on a fancy mango raspberry cake and the floating sugar butterflies I ordered online as a centerpiece. My husband even built us a pergola to sit under. He's handy like that.
With DIY bridal shower themes and party crafts being a trending activity, you can get away with purchasing minimal product and come out with a shower that is both breathtaking and unique if you stick to your (or the brides, maid of honors or friends) craft strengths. My husband is a professional photographer, so I have had the pleasure of accompanying him to many showers and weddings each year and love taking notes of all of the little touches for when I myself have a party to host.
I've made a list of five of my favorite shower themes below, along with some DIY ideas to make each theme stand out.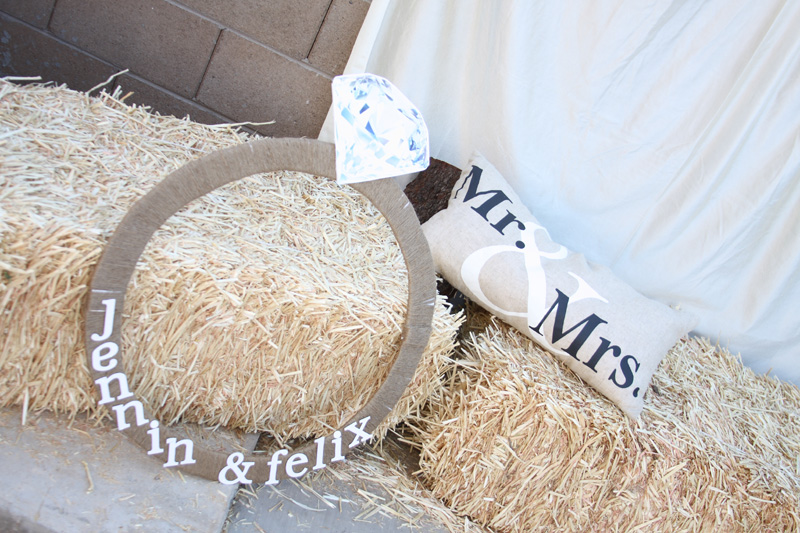 RUSTIC CHARM:
This is one of the most popular trends because of its basic palette and endless design options. This was the theme of my actual wedding, but I've seen many bridal showers use this theme. Make sure to use high-end touches to add the "charm" in rustic charm. If it's purely browns and natural elements it may come off more "blah" than "breathtaking". Add a hint of metallic touches or glitter to the desserts, hor dourve table or decorative elements. Setting up a photo booth is also a breeze! Set up a few bales of hay, a wagon wheel, and a swagged burlap "Bride To Be" sign in a corner of your home or outdoor location and you have a fun photo spot. You can also use construction paper to make fun mustaches and lips on wooden sticks or skewers for quick props! As for centerpieces, natural plants go a long way. Adorn tables with succulents, fresh Farmer's Market blooms or fresh herbs that the bride can take home to add to her kitchen. Mason jars also make for great drink glasses for homemade lemonade or ice teas.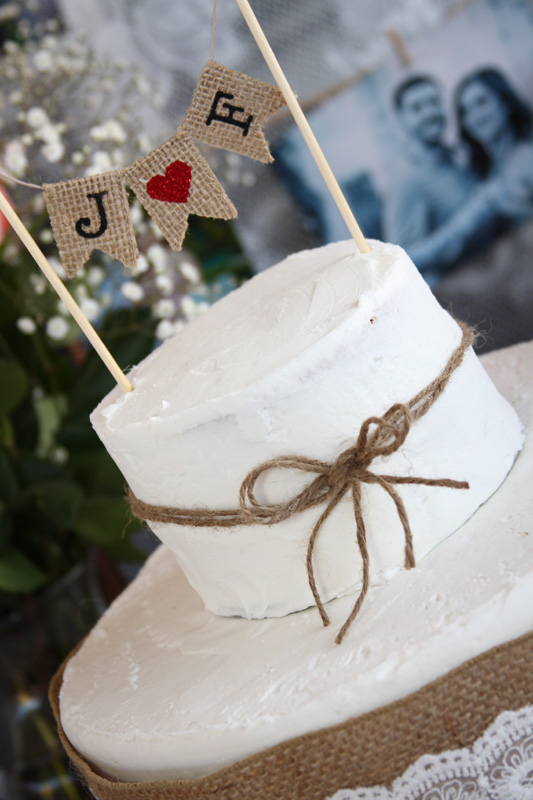 COOKING QUEEN:
For the culinary bride, a foodie themed shower is a fun way to go. Just make sure the bride doesn't have to do any cooking herself the day of her party! Theme the gift registry by having the bride register at places like Target, Amazon, Williams Sonoma and Crate & Barrel for her favorite kitchen tools or gourmet food items. Setting up food stations really makes this party theme stand out. A "candy" bar with colorful jars of the brides favorite sweets, tiered planks or cupcake holders filled with small delicacies or an eye-catching vegetable station can become the parties decorative center piece. Other options would be a chocolate fountain with fondue dipping items or a DIY baked potato bar where guests can choose their own fixings. Another way to save on the cake, is get a basic white frosted tiered cake from your local bakery and add decorative elements yourself.

METALLIC ELEGANCE:
A gold-hued shower is the epitome of elegance, when done right, as subtle sparkle goes a long way. Pick a basic palette of white or black, depending on the season and time of day, and build on it with metallic accents in gold, platinum, champagne and copper. Dust glass rims with metallic sugar or use metallic embossed paper straws in drink glasses for an elegant cocktail flair. Not usually a fan of the balloon, the metallic helium balloons in gold and silver can look nice in a photo opp. area. Having guests sign a canvas upon entry in metallic paint markers is also another decorative touch that can be sent home with the bride as a memento.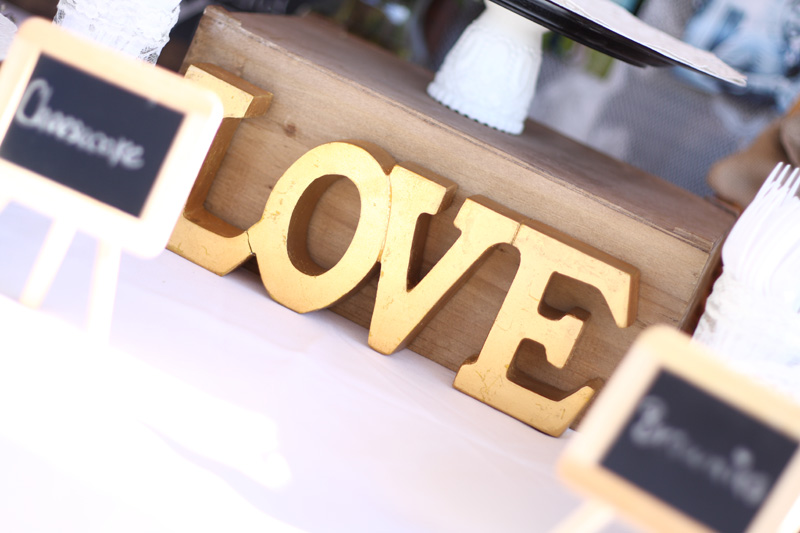 HAWAIIAN LUAU:
A perfect theme for the couple that is to be married in, or honeymooning in, Hawaii or other tropical locale. It's also a good theme for summer or seaside weddings. Bulk order artificial flowers and string together DIY leis. It makes for a nice greeting for the guests as they enter. DIY LED Tiki Torches can be a fun project and add an island ambiance to the room or yard. Make sure the party is filled with a lot of greenery and bright colors. Think fuchsia, orange and blue hues. Tissue paper flowers also make great centerpieces or photo backdrops. And don't forget the music! If you can play ukulele to provide live entertainment, all the better.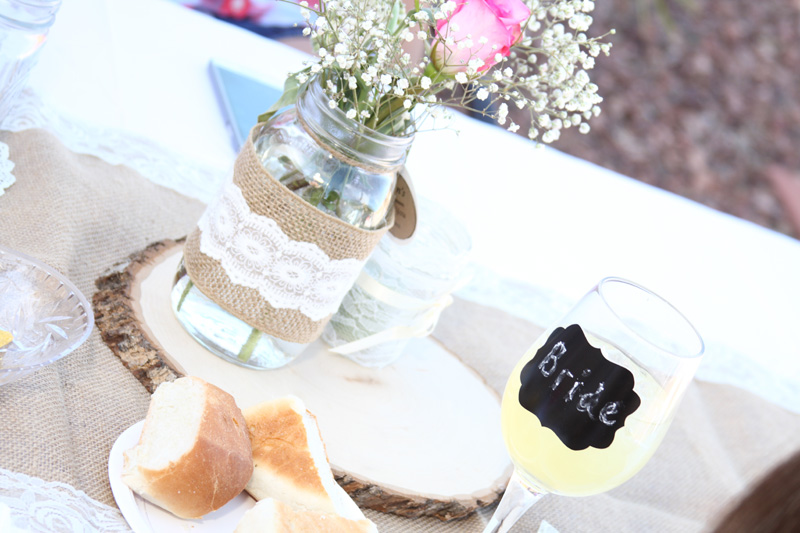 ULTRA-FEMININE:
This was my personal choice. I knew it was going to be time with my girls so I wanted pink and frills, everything I kept out of the actual wedding (I knew my husband would thank me for that). My sister threw my bridal shower as a "lingerie shower" and I registered at Victoria's Secret and Fredericks of Hollywood to get pretty pieces for the honeymoon. Aside from theming the gift registry, some other tips include utilizing pink, pink and more pink. We opted for hot pink over soft pinks because it worked well with the Tiffany blue and white palette. For flowers we went with the natural white blooms in my backyard and mixed in DIY pink floral centerpieces for the tables. We also had some old white wicker furniture in storage that came out to make our garden themed photo booth. Always make sure to use what you have lying around before making new purchases. You never know what hidden treasures may work well for your party!
I'd love to hear YOUR favorite shower themes, or tips for making a party beautiful and elegant without breaking the bank. For more on mine & Mr. Charming's story, visit www.NoshandNurture.com where you can read all of our sappy stories from our engagement and our wedding, to our (not yet) fertility stories and our current obsession with our fur babies.