This post may contain affiliate links. Please read my disclosure.
My family loves going to Disneyland on a regular basis and know all the ins and outs of that park. I never thought we'd ever make it to DisneyWorld; however, we were blessed to spend a week at DisneyWorld thanks to the Disney Social Media Moms Celebration. We were able to spend our time at two different hotels on property and played at 4 of the parks plus shopped and dined in Downtown Disney. It was a whirlwind trip, but these are the 11 reasons to stay at one of the DisneyWorld Resorts or one of the DisneyWorld Hotels: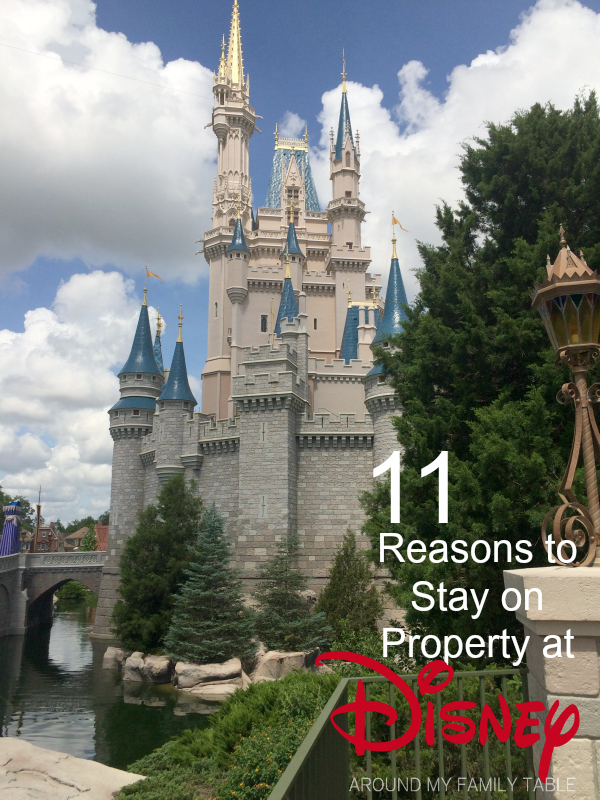 Planning a Trip to DisneyWorld? 11 Reasons to Stay at One of the DisneyWorld Resorts
1. Magic bands — I wasn't sure what to expect with the magic bands, but they ended up being amazing. You get one for every member of your family and you can customize your color using the My Disney Experience website. The magic bands are your room key, ticket into the park, fast pass holder, and your money….all rolled up into one magical band. Besides picking your favorite color, there are plenty of charms and decals at DisneyWorld, online, and Etsy to customize them even more. As long as you make your reservations a month out, the bands will be sent to your home prior to your vacation.
2. Mickey's Magical Express — After you have made your room and flight reservations, call the Magical Express number to reserve your spots. They will send you labels for your checked bags that you put on your bags prior to leaving your house. Then when you arrive in Orlando, you skip the baggage claim area (your bags are pulled from the plane before the luggage makes it to baggage claim ensuring it goes straight to your hotel) and head straight to the bus area. Make sure you have your Magic Bands easily available because you will need them (don't have them? don't worry…you can still get on the bus). The bus will take you straight to your hotel and your luggage will arrive about 3 hours later. When you are heading home, they will pick you up about 3 hours prior to your flight and drop you off safely at the airport. Watch for your departure info the day before you leave…it will be left in your room for you. You can check your luggage in for your outbound flight and get your boarding passes too (on select airlines). Find numbers and more info HERE.
3. Shuttles/Boats/Monorail to and from Parks — DisneyWorld is spread over 48 square miles…that's huge! Luckily, they have developed an elaborate transportation system for you to use while inside the Disney area. Each resort/hotel has various methods to use depending on where you are going. We utilized all the various transportation methods while we were there. Plan for at least an hour travel time from point A to point B.
4.
Rapid Fill Cups
— I think these are a hidden gem. No matter where you are staying on property, you can buy a rapid fill cup. The cups are not for park use…they are only for use at the hotel or resort. However, you can buy at one resort and use at all of them. They seem pricey, but they come with unlimited refills. You can get coffee, hot cocoa, or soda. Did I mention UNLIMITED REFILLS! There are various time limits to use the mugs and the soda machines/cups communicate through and RF-ID chip to keep track of how many days you are allowed to use the mugs. Find more info
HERE
.
5. Magical Hours — When staying on property at select resorts, guests are allowed to enter one pre-selected park up to 1 hour early and stay 2 hours past regular closing. The parks alternate so make sure to check the hours on all the parks prior to making plans. Find info HERE.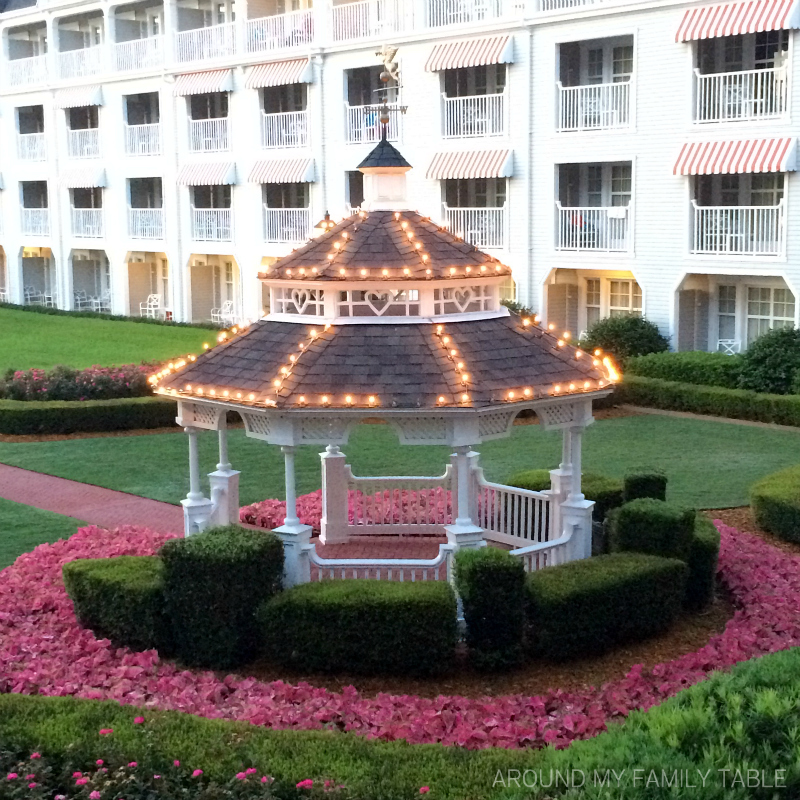 6. All price ranges and luxury levels — Don't think you can't afford to stay at a DisneyWorld hotel. There is a price for everyone. There are the super luxurious and expensive resorts with all the amenities of a luxury resort. However, there are hotels that are comparable to budge hotel. We stayed at two different locations during our visit…a luxury resort and a budget hotel. Both were nice, clean, and sprinkled with Disney magic. Want to rough it….there is even a camp ground. There are over 25 resort hotel locations at DisneyWorld so there is definitely something in your budget. Get Away Today offers great prices on their DisneyWorld vacations, so be sure to check their prices when booking your trip.


7. Disney Spirit and Magic weaved into all the resorts/hotels — from Mickey's weaved into the carpet or on the headboards, the hotels play Disney Movies, some have characters wondering around, Disney treats, and more.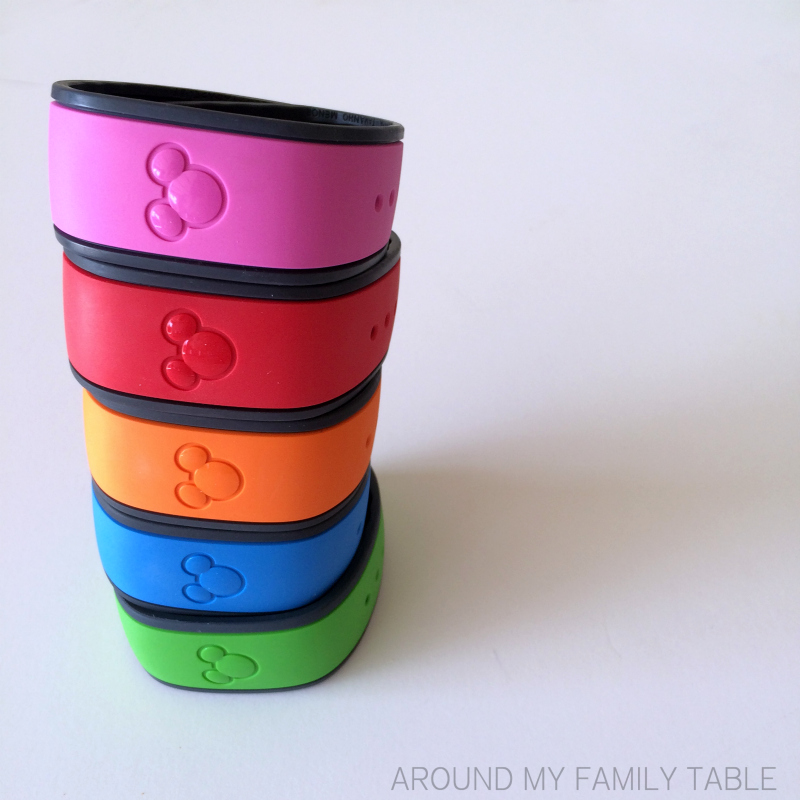 8. Luggage checks for arrival and departure — Trying to make the most of your time…use the free luggage check service. When you arrive, check into your hotel and if your room isn't ready, check your luggage with the Bell Desk and head to the park. You'll get a text when your room is ready. If you have a late flight home, check out of your room, check your bags with the Bell Desk and get in a few last rides before catching the Magical Express to the airport. Speaking of the Bell Desk…did you know when you shop in the parks, you can have your packages sent straight over to your hotel. It takes a day to get them to your hotel, but it's so worth it not to have to carry packages through the parks. Packages are usually picked up at the Bell Desk or Gift Shop in the hotels.
9. Downtown Disney — There is so much more to see and do and buy at Downtown Disney. Make sure to take the free shuttle from any of the properties over.
10. Same attention to Allergy Friendly Dining as you get in the park — This doesn't affect everyone, but it you have food allergies like I do, you'll be happy to know that the chefs at all the hotels/resorts take food allergies just as seriously as they do in the parks.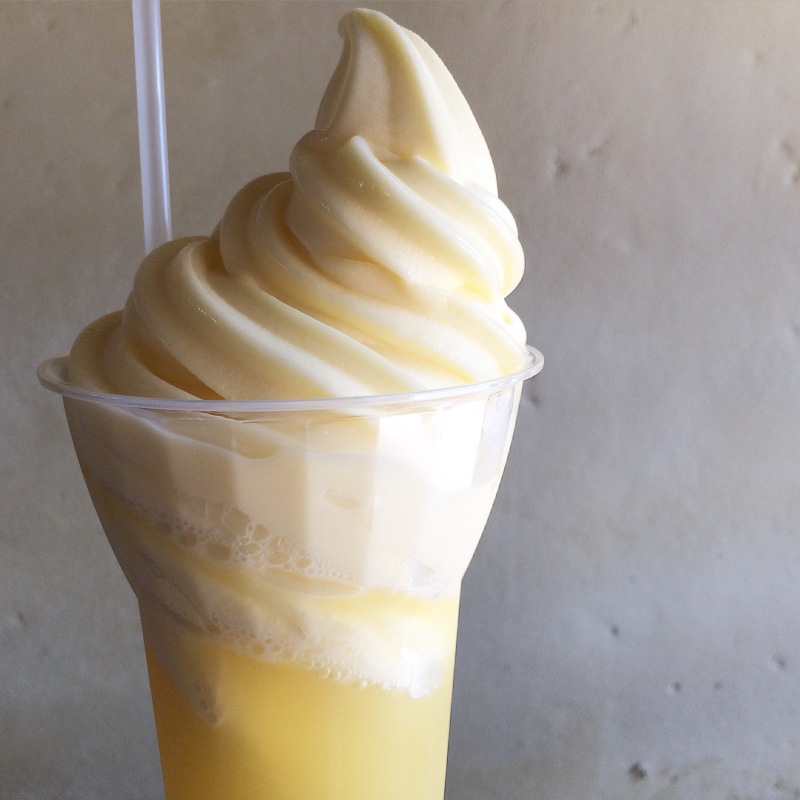 11. Close to Everything — DisneyWorld is pretty centrally located to the other major Orlando attractions like Seaworld and Universal Studios. In the event, you want to venture outside the Disney area, the front desk will help you with your transportation options outside the park. You can rent cars, grab a taxi, or have them arrange a shuttle for you….just ask the front the desk. We took a taxi to Universal and it was about $40 for the 4 of us each way. That's cheaper than renting a car.
Wanting to take a Disney Vacation but worried about the cost? Check out my tips for how to plan a trip to Disney on Budget. And make sure to check out all my travel posts, like my review of the quiet lodge in Sedona.
Disclaimer: My family was invited to attend the Disney Social Media Moms Celebration. We were offered discounted rates on our hotel and park passes to attend the event.