This post may contain affiliate links. Please read my disclosure.
These DIY Sand Collecting Kits are perfect for kids, Fish Extender gifts, and they make great little beach party gifts too.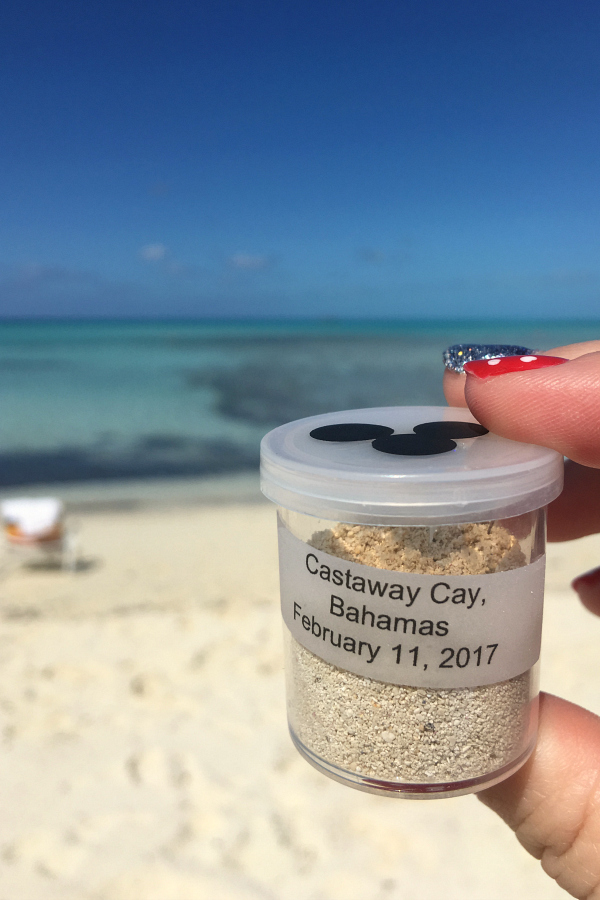 DIY Sand Collecting Kits
Update: I recently learned that it's frowned upon to take sand from Castaway Cay. So this project isn't the best for a Fish Extender. However, it's a great fun little project for other seaside vacations.
I took a Disney cruise recently (as part of the Disney Social Media Moms Celebration) and participated in the Fish Extender gift exchange, so I created these fun little DIY Sand Collecting Kits for the kids in our group.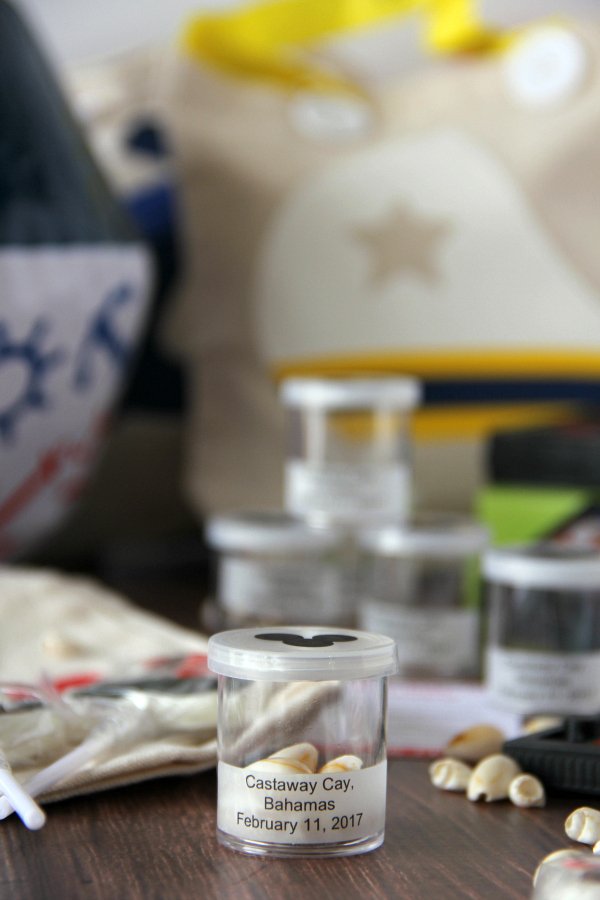 By creating a label with the location and date really takes this from just a jar to a keepsake. There are some beautiful and creative ways to store sand at home, but this is the best way to collect it and get it home. It's also a great idea for kids because I refuse to spend $10 on a tiny glass jar of sand that probably won't even make it home.
Since I made these for a Disney cruise, I added the Mickey head to the top of each container with the back of a paint brush and some black paint. Just three dots is all it takes. Easy Peasy!
Give the kits as gifts to your kids for a cheap souvenir or use as part of your Fish Extender gift.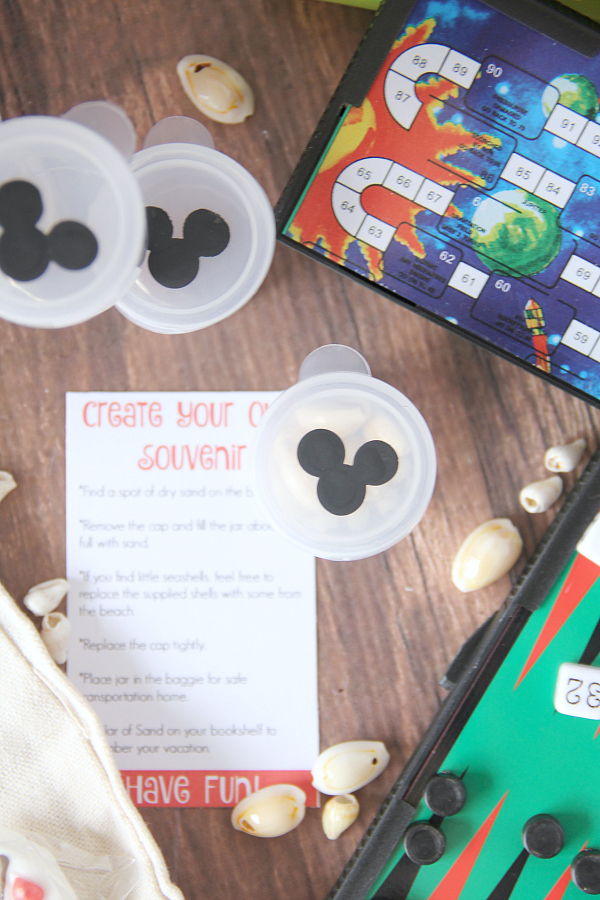 SUPPLIES NEEDED:
small, clear containers (I got mine at the Dollar Store, but these are about the same.)
and the printable instruction sheet below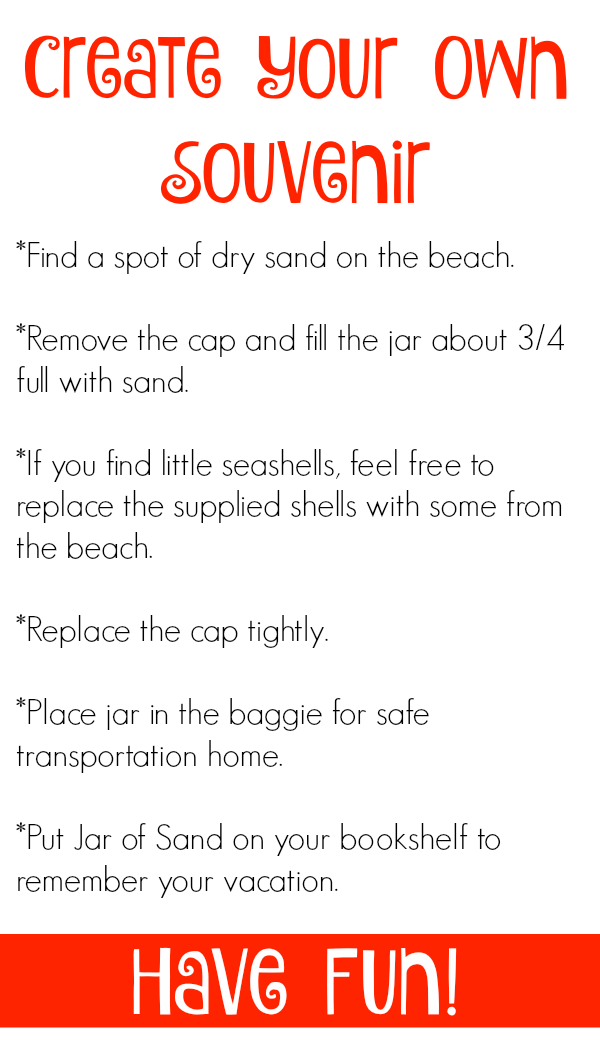 Right click to download the printable instructions to include in your kits.
__________________________________________
And if you are looking for more ideas…check out these Disney Social Media Mom bloggers for more gift ideas: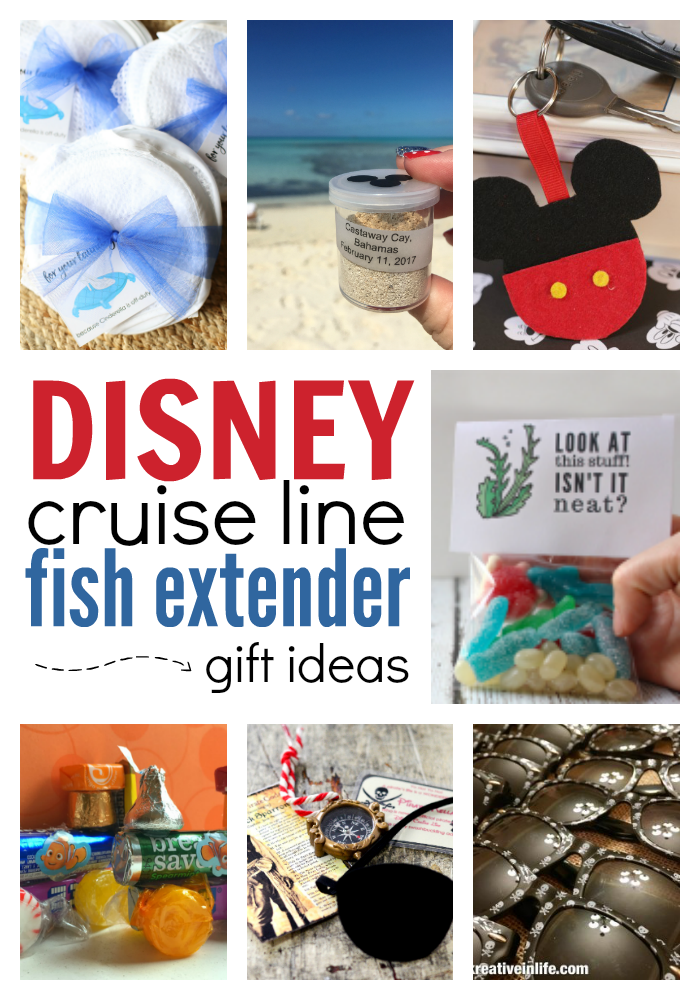 Gift Hamper from See Vanessa Craft
DIY Sand Collecting Kits from Around My Family Table
Mickey Key Chains from The Farm Girl Gabs
Under the Sea Candy from Whimsicle
Candy Trains from Trips with Tykes
Pirate Eye Patches from Pink Cake Plate