This post may contain affiliate links. Please read my disclosure.
Wondering what fish extenders are? Once I started planning my first Disney cruise as part of the Disney Social Media Mom Celebration, I kept hearing everyone talk about Disney Cruise Line fish extender.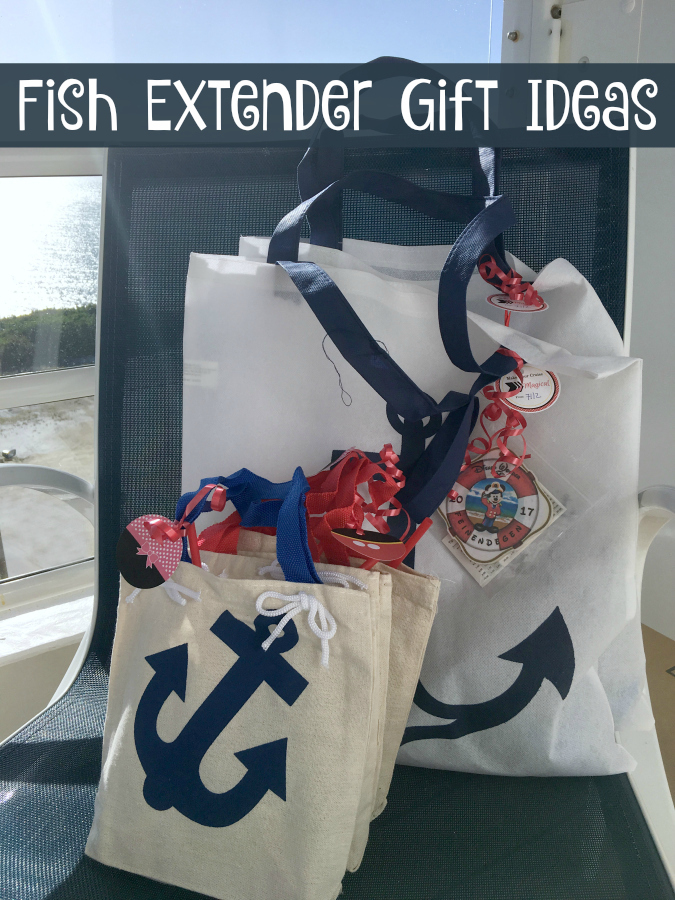 On the side of each stateroom onboard Disney cruise ships are metal fish that stick out from the wall. When you add a bag, it's a fish extender. The bags can be elaborate or simple, they can be homemade or storebought, and they can be inexpensive or elaborate. I saw everything from a plastic bag to an elaborately created pocket hanger.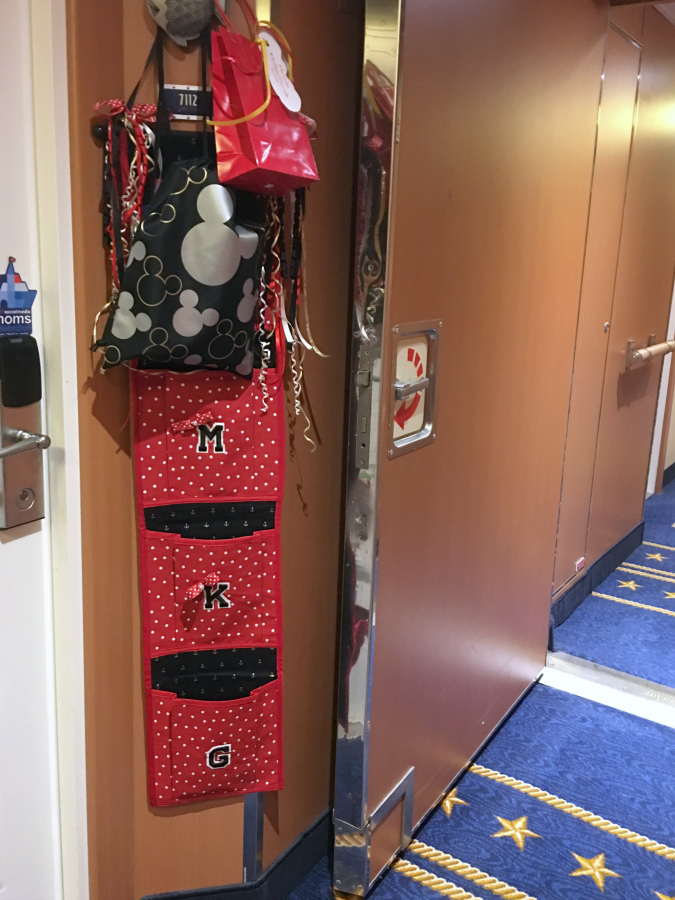 Fish Extender Gifts
As I was planning my first Disney cruise…my first cruise ever, I knew I wanted to take it all in and do everything I possibly could to have fun and make the most of my time. So, I found the link to my cruise date fish extender group on Facebook (find your group here). Once you connect with your fish extender group, you'll sign up to participate to exchange gifts with a set number of other staterooms on your sailing. Y'all set the rules…price, number of gifts, how many days to change gifts, etc. Since I was on a 3 day cruise, we only exchanged gifts once.
I partnered with Oriental Trading to create fun bags of goodies to give to the others in my group. I ended up adding a few other goodies from the dollar store to round out the gifts…yes I went a little overboard, but I had so much fun I couldn't help myself.
I create bags of goodies for the kids plus a bag for each stateroom. The staterooms bags included: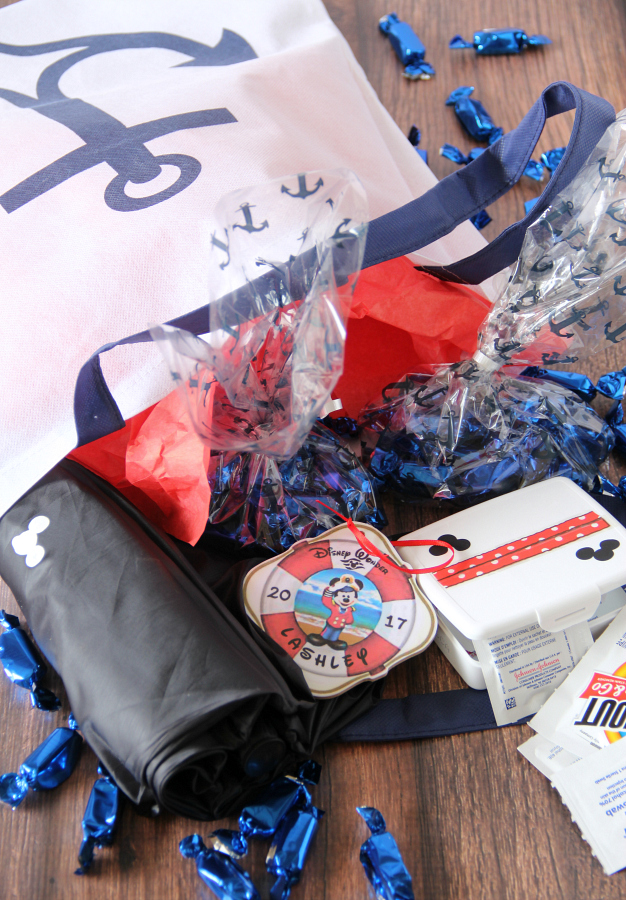 White Nautical Tote (see it here)
Black Umbrellas with White Mickey Heads painted on it
Bags of candy (see the bags & candy here)
First Aide Kits with Mickey Heads painted on them
Handmade, Personalized Ornament from Desert Scrolling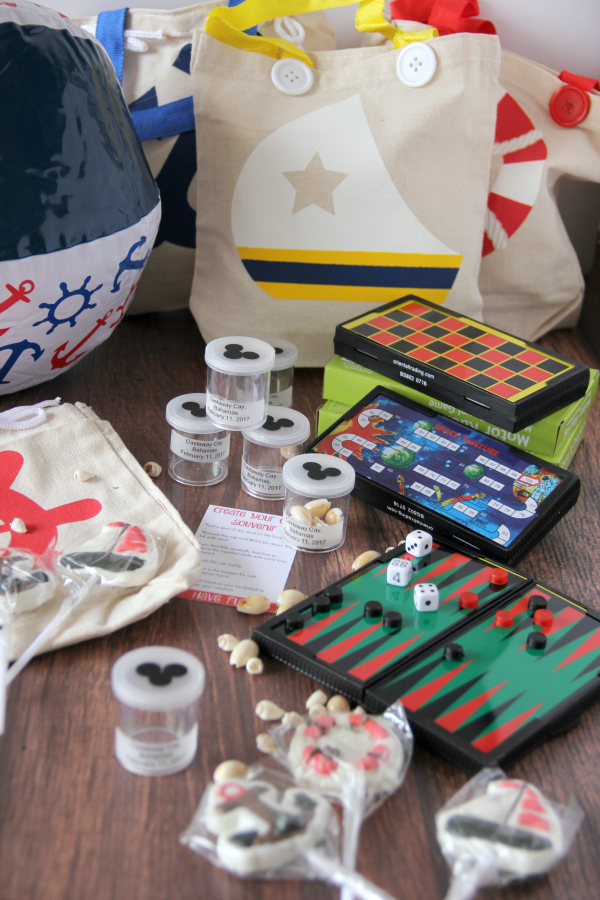 The kid fish extender bags included:
Small Nautical Bags (see them here)
Nautical Suckers (here)
Travel Games (here)
Nautical Beach Balls (here)

Wanting to take a Disney Vacation but worried about the cost? Check out my tips for how to plan a trip to Disney on Budget.
Disclaimer: This post is in partnership with Oriental Trading.