This post may contain affiliate links. Please read my disclosure.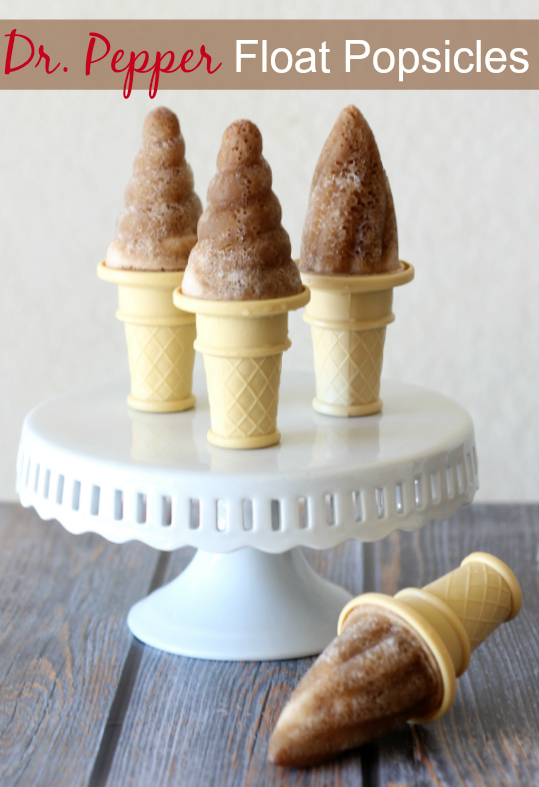 One of my favorite childhood memories is making floats with my family. They are so easy to put together, and I love the combination of fizzy soda and ice cream. The concoction would foam up over the glass and I'd need both spoon and straw to devour it. Besides the classic root beer and cola floats, I love Dr. Pepper floats. Dr. Pepper has that bite that is difficult to put your finger on but instantly recognizable. My twist on the traditional float is to turn them into these yummy Dr. Pepper float popsicles.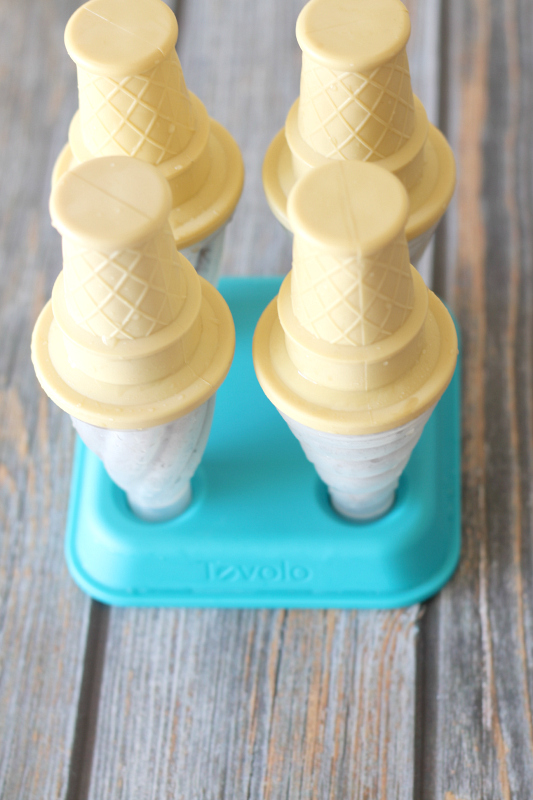 Dr. Pepper float popsicles are so amazing- bursting with that cherry-like tangy bite of Dr. Pepper and rich sweet ice creaminess. When you bite in, the float flavors dance in your mouth due to the carbonation and the bubbles frozen inside.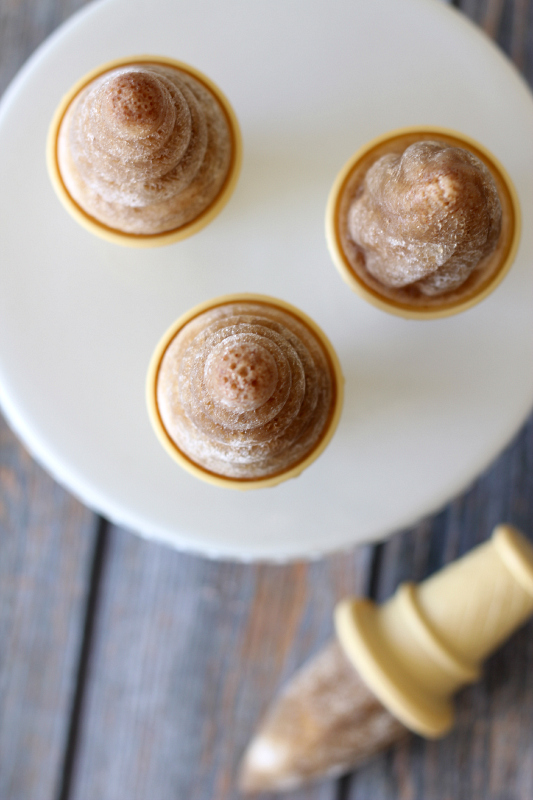 You could make these Dr. Pepper float popsicles with root beer or cola. I tried them in my Zoku popsicle mold and they turned out amazing, but I love the way they look in these cute Tovolo molds. You could also use regular vanilla ice cream, but I used my favorite dairy-free and gluten-free Almond Dream vanilla frozen dessert.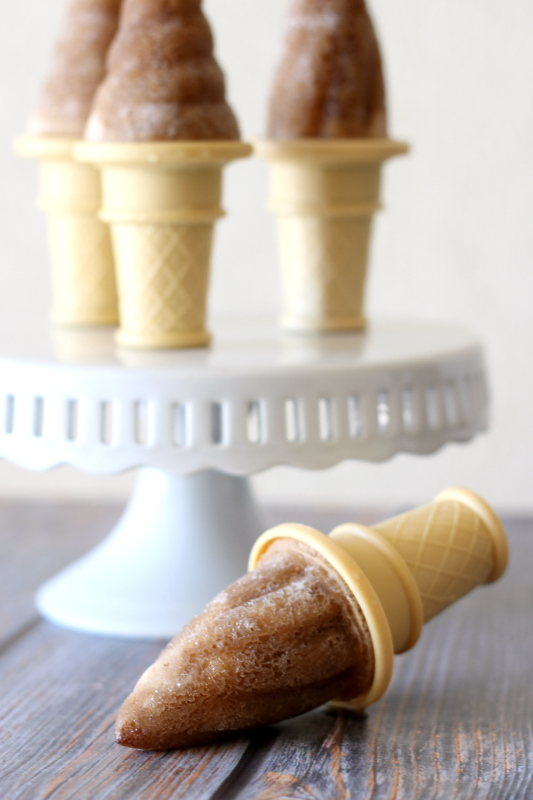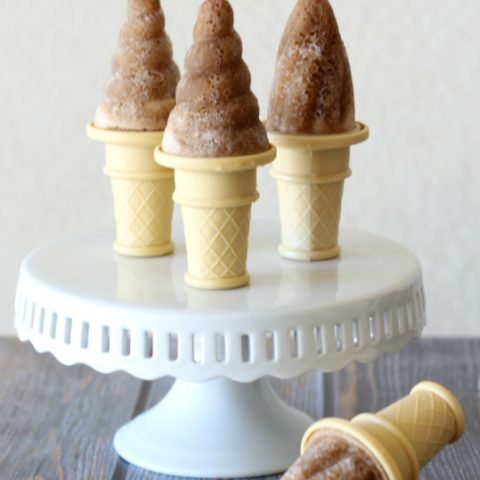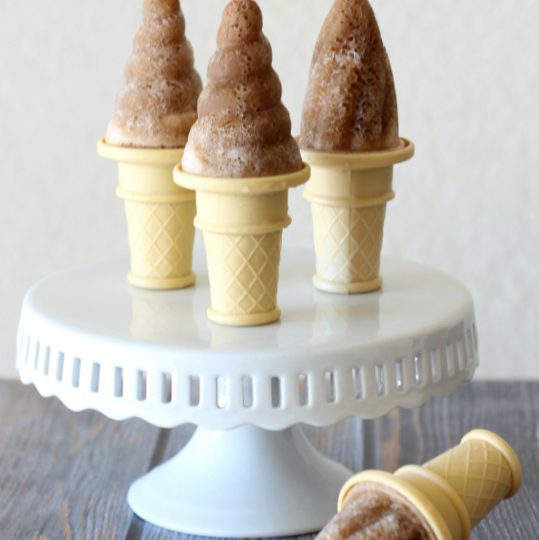 Dr. Pepper Float Popsicles
These popsicles taste just like an ice cream float!
Ingredients
12 oz Dr. Pepper
2 cups Almond Dream Vanilla Frozen Dessert/Vanilla Ice Cream
Popsicle Mold or disposable paper cups
Popsicle Sticks (if your mold doesn't include them)
Instructions
Make sure your Dr. Pepper is nice and cold. The Almond Dream/ ice cream worked well set out on the counter for a minute or two to get easier to work with.
You are going to alternate layers of ice cream and Dr. Pepper in the popsicle mold so you get a little bit of each in every bite.
You don't need to fill completely. The float pops may foam over so go slowly. Clean up any overflow.
Insert sticks and freeze several hours until solid.
Run popsicle mold briefly under warm water if needed to release popsicles easily from the mold.