This post may contain affiliate links. Please read my disclosure.
Grab some dragon fruit and make this stunning Dragon Fruit Ice Cream…it's healthy, vegan, and creamy!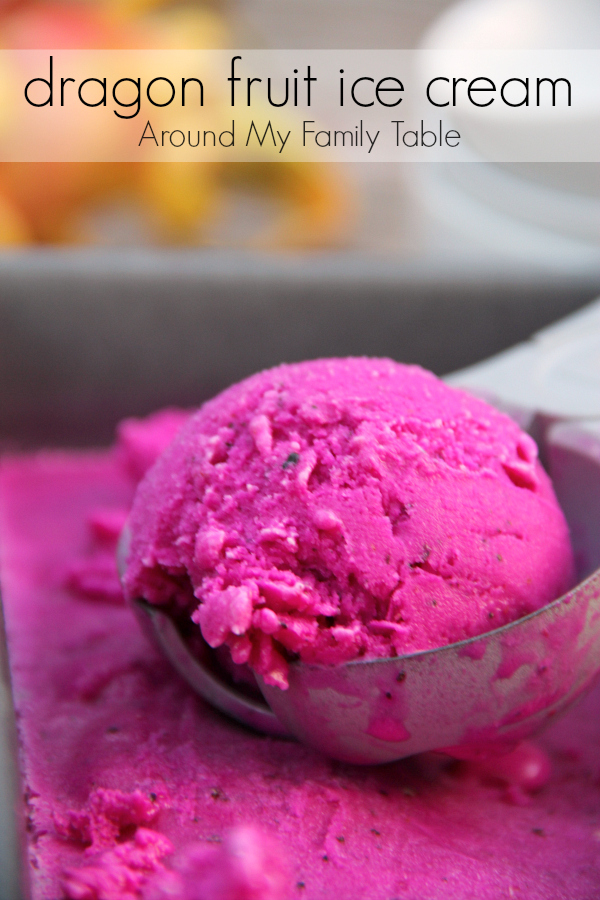 Dragon Fruit Ice Cream
I'm on such a dragon fruit kick these days. It's beautiful, sweet, and a nice change from all the normal fruits that are on shelves all year long. I was trying to buy some white fleshed dragon fruit, but my store only had this red variety. Once I cut it open, I knew it would be beautiful turned into ice cream.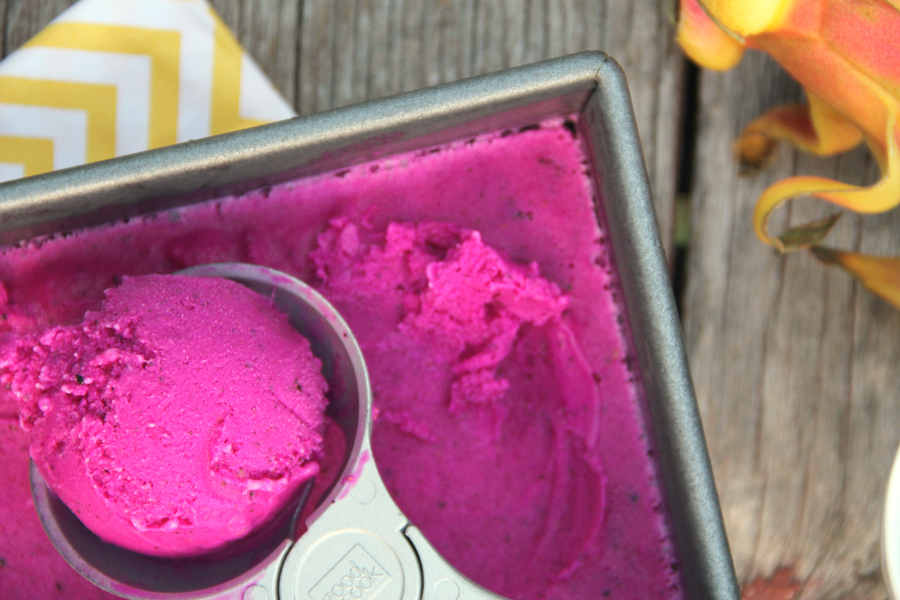 I think the color is out of this world. It's absolutely stunning!
The use of almond milk and canned coconut milk keep this ice cream creamy and vegan. It also gives it a hint of a tropical dessert, which I love. It really couldn't be any easier to throw this ice cream together…just a quick run through the blender and then straight into an ice cream maker.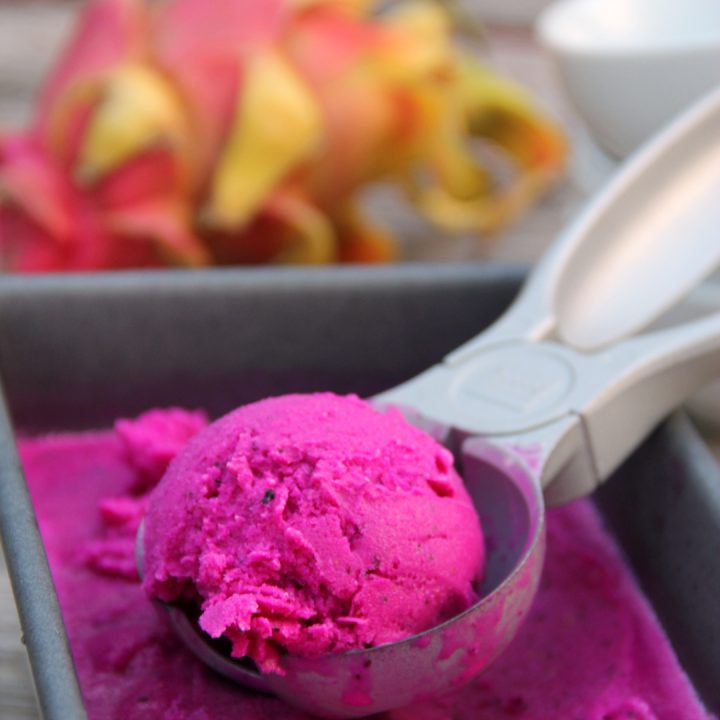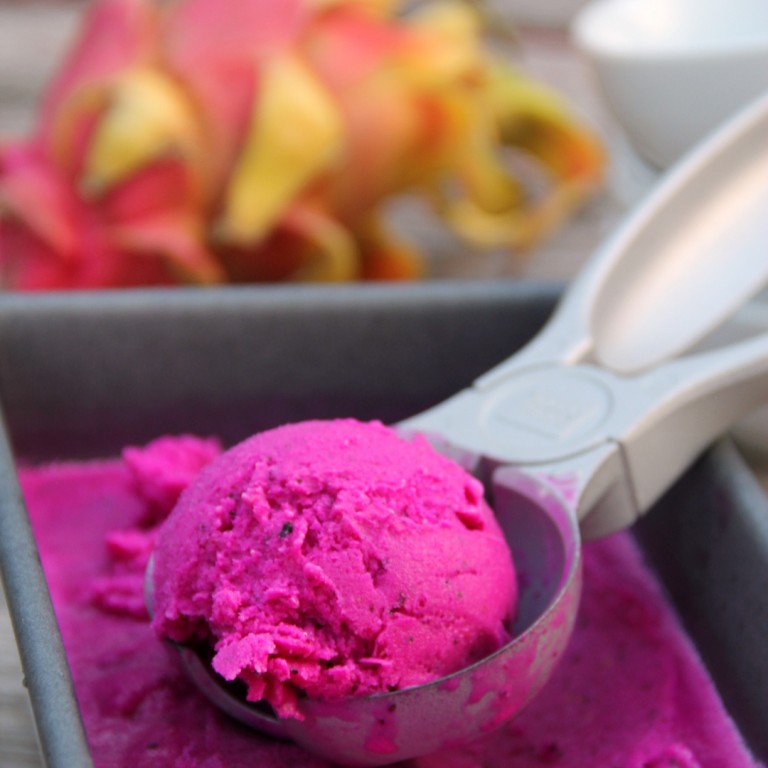 Dragon Fruit Ice Cream
Grab some dragon fruit and make this stunning Dragon Fruit Ice Cream...it's healthy, vegan, and creamy!
Ingredients
2 dragon fruits, halved and fruit removed
3/4 cup almond milk
1 (13.5 oz) can unsweetened coconut milk
1/2 cup sugar
1 tsp vanilla
Instructions
Prepare ice cream maker according to user manual.
Place the fruit of the dragon fruits into a blender with other ingredients and puree until smooth. Pour into a prepared ice cream maker and run until mixture is frozen. Pour into a freezer-safe container and freezer for several hours or until firm.
Remove from freezer for 10 minutes to soften before serving.
Notes
I used red fleshed dragon fruit, but the white fleshed fruit will work too (the ice cream just won't be pink).
Nutrition Information:
Serving Size:

1/2 cup
Amount Per Serving:
Calories:

236
Total Fat:

16.8g
Saturated Fat:

14.6g
Sodium:

30mg
Carbohydrates:

22.4g
Fiber:

.5g
Sugar:

20g
Protein:

2.2g
Check out these other delicious Ice Cream Recipes that are perfect for summer: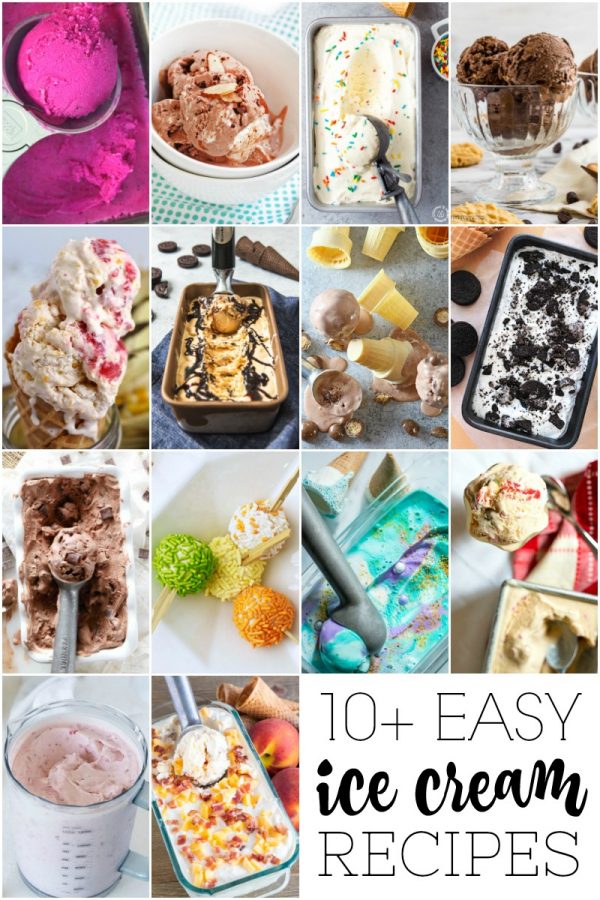 Caramel Oreo Fudge Ripple Ice Cream
No Churn Chocolate Ice Cream
Roasted Strawberry Ice Cream
Strawberry Cookie Dough Ice Cream
No Churn Cookies and Cream Ice Cream
No Churn Birthday Cake Ice Cream
Heavenly Hash Frozen Yogurt
Chocolate Malted Crunch Ice Cream
Bacon Bourbon Peach Ice Cream
No-Churn Mermaid Ice Cream
Mini Ice Cream Pops
Dragon Fruit Ice Cream
Grilled Sweet Corn & Strawberry Ice Cream
Chocolate Ice Cream with Peanut Butter Cookie Dough
org published 9/7/6, updated 7/1/18
Never worry about dinner again....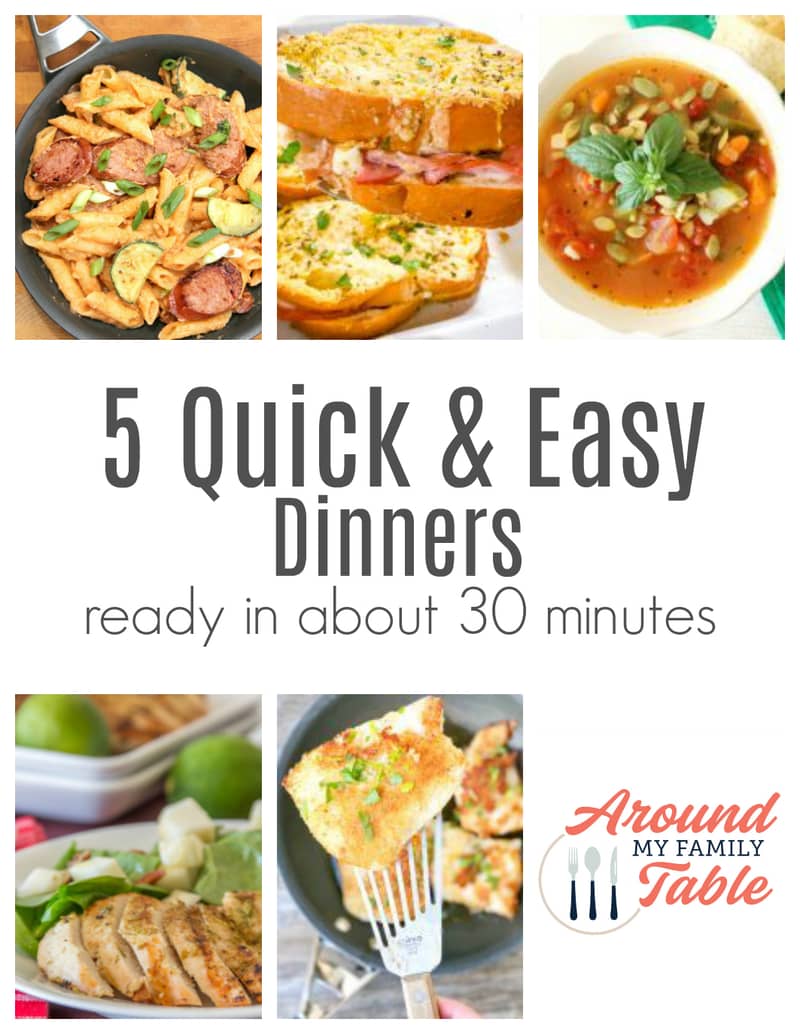 Subscribe to get my 5 favorite Quick & Easy dinner recipes and FREE weekly meal plans