This post may contain affiliate links. Please read my disclosure.
Hello AMFT readers this is Laura from Pink Cake Plate and I cannot tell you how excited I am to be joining the AMFT contributor family!! I love to share easy family friendly recipes that are delicious and require minimal prep and cook time!! With this being January most of us are trying to get back to our normal eating habits! So today I have an easy and delicious recipe for Easy Baked Garlic Parmesan Fries!!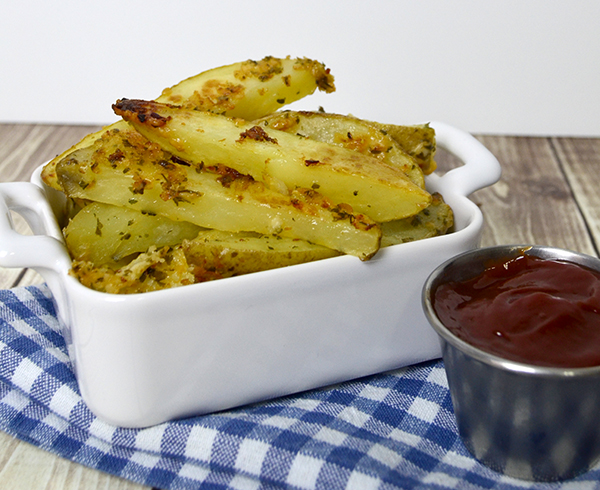 I absolutely love french fries they are one of my all time go to comfort foods!! And the fast food industry has made them readily available in all thier fat laden glory! I say this lovingly because that fat laden glory is what makes them soooo delicious! I had the most amazing Garlic Parmesan Fries at my favorite gourmet burger restaurant and I thought to myself I can make these at home and they would be just as flavorful and yummy with way fewer calories. This is what inspired me to devise my own Garlic Parmesan Fry recipe!!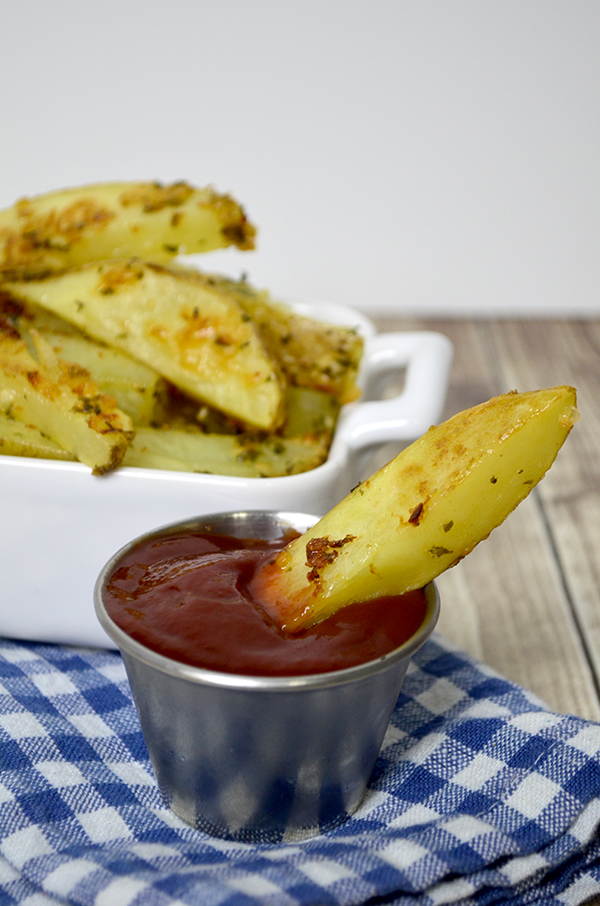 I love this recipe as it uses a zip top baggie to coat the potatoes with the olive oil and spices so this makes for super easy clean up!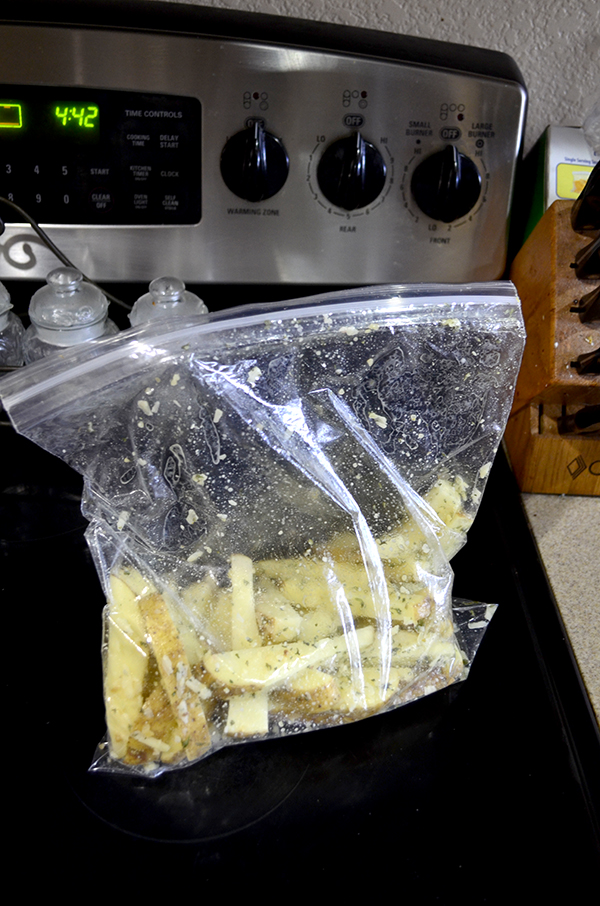 So if your looking for a lighter version of your favorite Garlic Parmesan Fries this is your recipe!! If you want them more garlicky just increase the amount of garlic!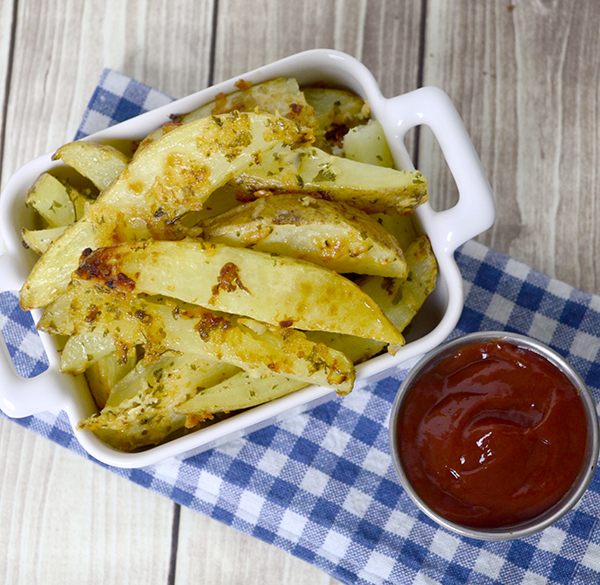 Enjoy!!!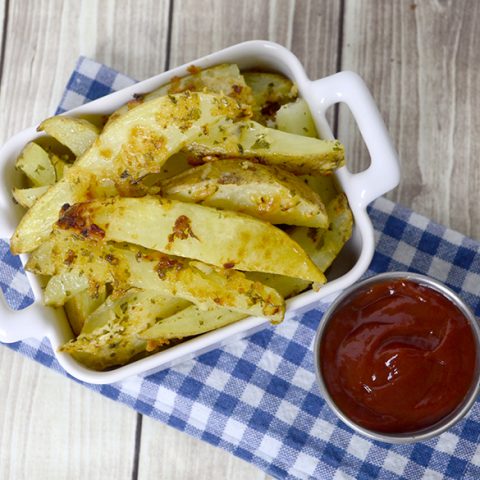 Easy Baked Garlic Parmesan Fries
These oven baked garlic Parmesan fries make a delicious game day snack, but they are also a great side dish with steak and burgers.
Ingredients
3 russet potatoes
2 tbls olive oil
1/2 cup grated fresh Parmesan cheese
1 tbls minced garlic
1/2 tbls onion powder
1/2 tbls sea salt
1/2 tbls dried parsley
Instructions
Preheat your oven to 450 degrees. Place cookie sheet in the oven to heat.
Peel and slice your potatoes. Cut potatoes the same size so they cook evenly. Rinse potatoes off and dry excess moisture with a paper towel, place potatoes in a large ziplock bag. Add oil to the bag. Seal and shake to coat the potatoes. Add in garlic, seasonings and cheese to the bag. Seal and shake until coated. Remove hot baking sheet from oven. Place coated potatoes on hot baking sheet and place in oven.
Bake for 30 minutes, after 15 minutes, then turn over for the remaining 15 minutes. Serve with your favorite dipping sauce.
Note: Heating the baking sheet before placing the potatoes on it prevents the potatoes from sticking to the sheet.