Hello AMFT readers this is Laura from Pink Cake Plate and I cannot tell you how excited I am to be joining the AMFT contributor family!!  I love to share easy family friendly recipes that are delicious and require minimal prep and cook time!!  With this being January most of us are trying to get back to our normal eating habits!  So today I have an easy and delicious recipe for Easy Baked Garlic Parmesan Fries!!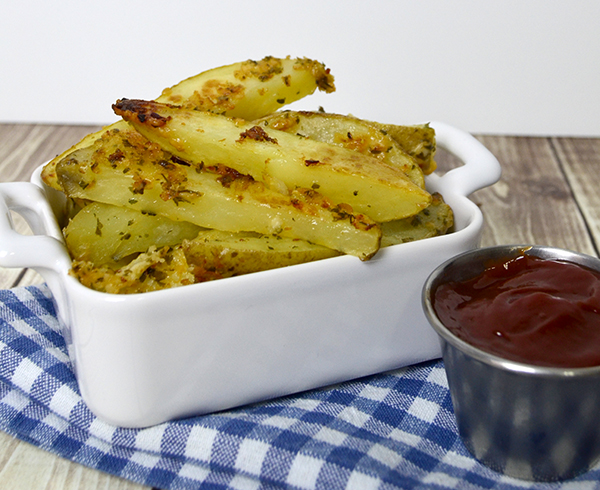 I absolutely love french fries they are one of my all time go to comfort foods!!  And the fast food industry has made them readily available  in all thier fat laden glory!  I say this lovingly because that fat laden glory is what makes them soooo delicious!  I had the most amazing Garlic Parmesan Fries at my favorite gourmet burger restaurant and I thought to myself I can make these at home and they would be just as flavorful and yummy with way fewer calories.  This is what inspired me to devise my own Garlic Parmesan Fry recipe!!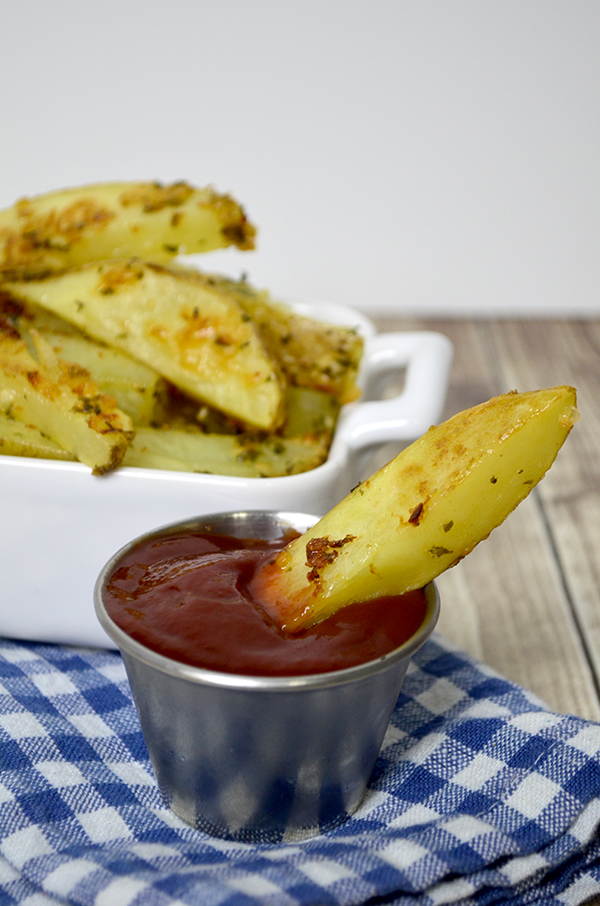 I love this recipe as it uses a zip top baggie to coat the potatoes with the olive oil and spices so this makes for super easy clean up!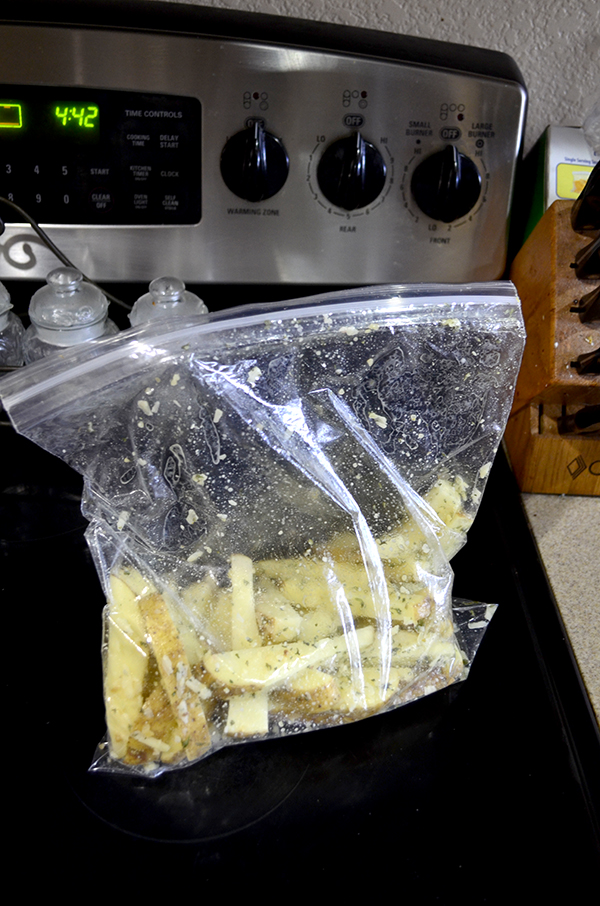 So if your looking for a lighter version of your favorite Garlic Parmesan Fries this is your recipe!!  If you want them more garlicky just increase the amount of garlic!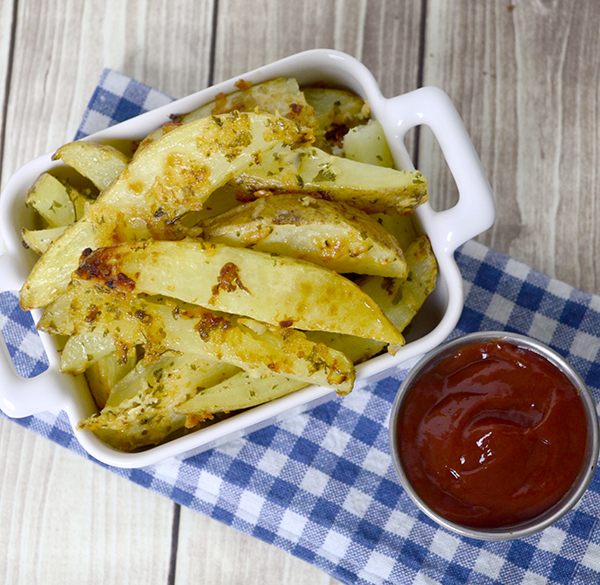 Enjoy!!!
Join the Club!
Get delicious recipes delivered straight to your inbox each week! Plus learn how to take back suppertime in your home.

And get started with my NEW Take Back Suppertime 5-Day Jump Start Guide.