Easy entertaining calls for an easy appetizer like these healthy Individual Layered Dips.  They are very versatile and the hit of every party!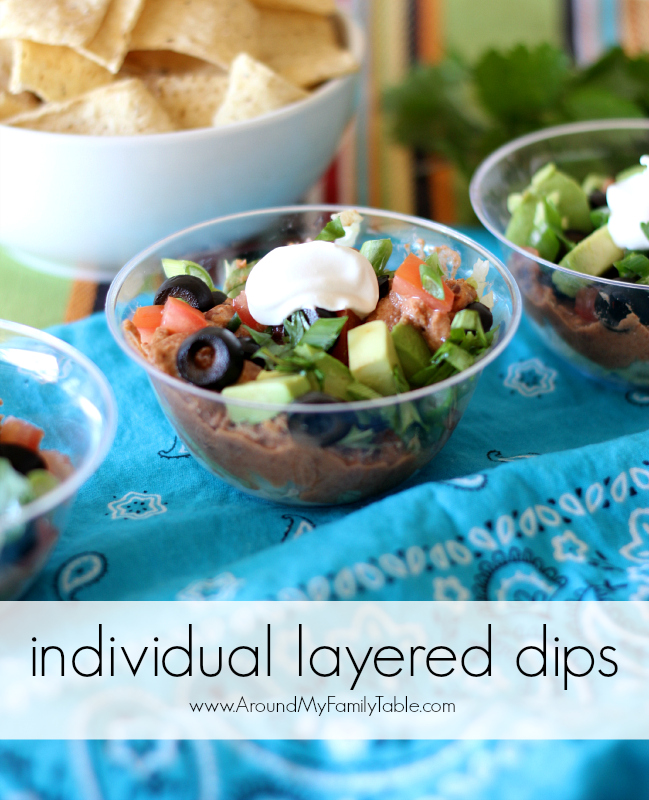 No need to worry about those pesky double dipping friends that come over to your house!  Make these delicious and healthy individual layered dips for your next party!
These individual dips are gluten and dairy free (well..technically vegan, but I don't want to scare you away).  I used a sour cream substitute to keep them dairy free for me; however, if you aren't dairy free just use low fat sour cream.  I know you are wondering where all the cheese at in this dip, but to reduce the calories and make it more figure friendly I left it out. Now you are wondering if it will be any good…I promise it will be totally creamy and satisfying without all the added fat and calories from the cheese.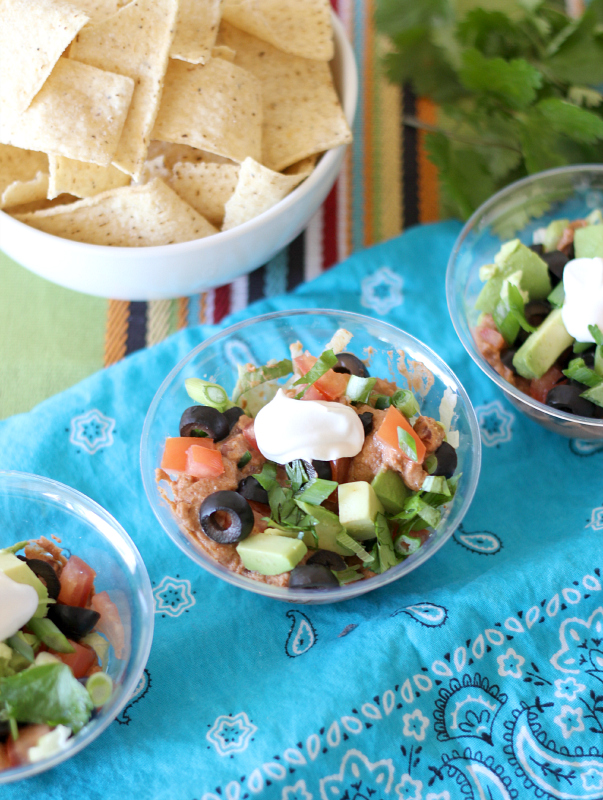 I bought my individual bowls at the dollar store, but I really like these too!
Or make a full size version…isn't it beautiful! I just love this so much that I make it for  lunch some days and eat it with fresh vegetables and chips.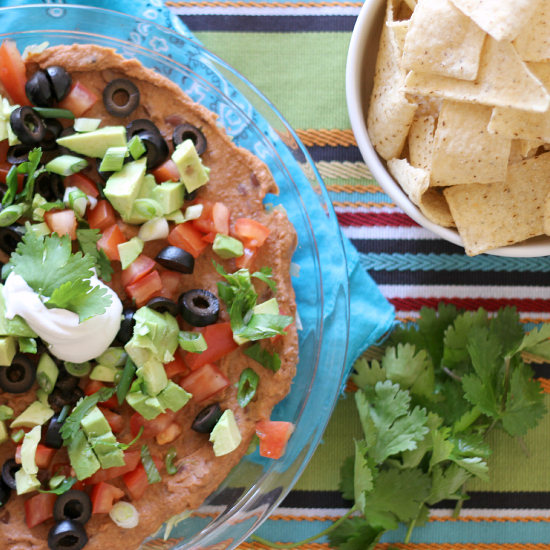 Don't Miss A Recipe!
And get my Free Slow Cooker Resource Guide! It's full of recipes with 5 or fewer ingredients plus plenty of slow cooker tips!

Plus, you'll get access to my free EXCLUSIVE downloads & printables for newsletter subscribers.