This post may contain affiliate links. Please read my disclosure.
I try to make most things from scratch for my family. However, sometimes I like to take a shortcut and this is my favorite shortcut recipe. The taste is the same as a scratch recipe, but without all the measuring and mess. I promise…you are going to love how easy this is.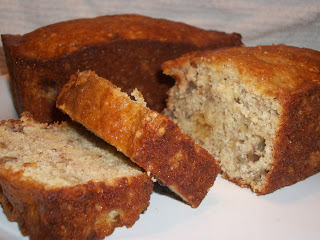 The loaves in this picture are made with a mini-loaf pan
. It makes the perfect size loaf for gift giving.
Easy Banana Nut Bread
1 box yellow cake mix
2 eggs
4 ripe bananas*
1/2-1 cup nuts, chopped
Smash bananas in a large bowl. Add remaining ingredients to bananas and mix well by hand. Spray 2 loaf pans with nonstick cooking spray and fill with mix. Bake at 350 F for 35-40 minutes.
*I use bananas that are too ripe to eat, so I throw them in the freezer until I have enough for this recipe. Just thaw them and then mash them up.*
Never worry about dinner again....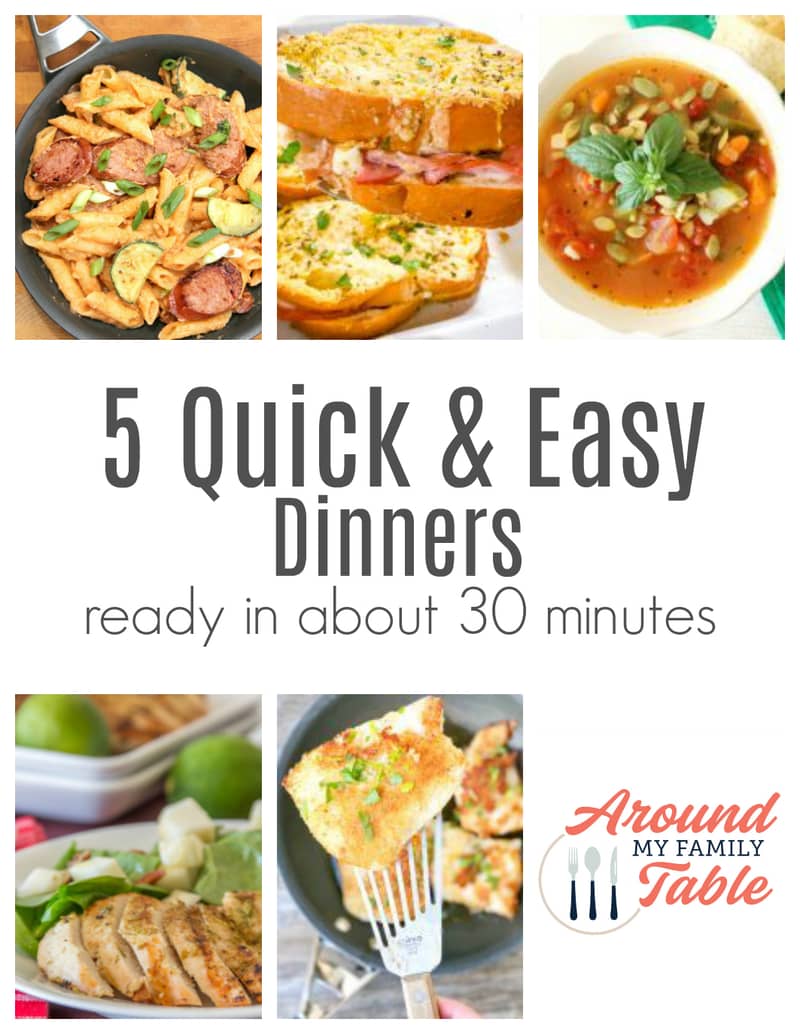 Subscribe to get my 5 favorite Quick & Easy dinner recipes and FREE weekly meal plans