This post may contain affiliate links. Please read my disclosure.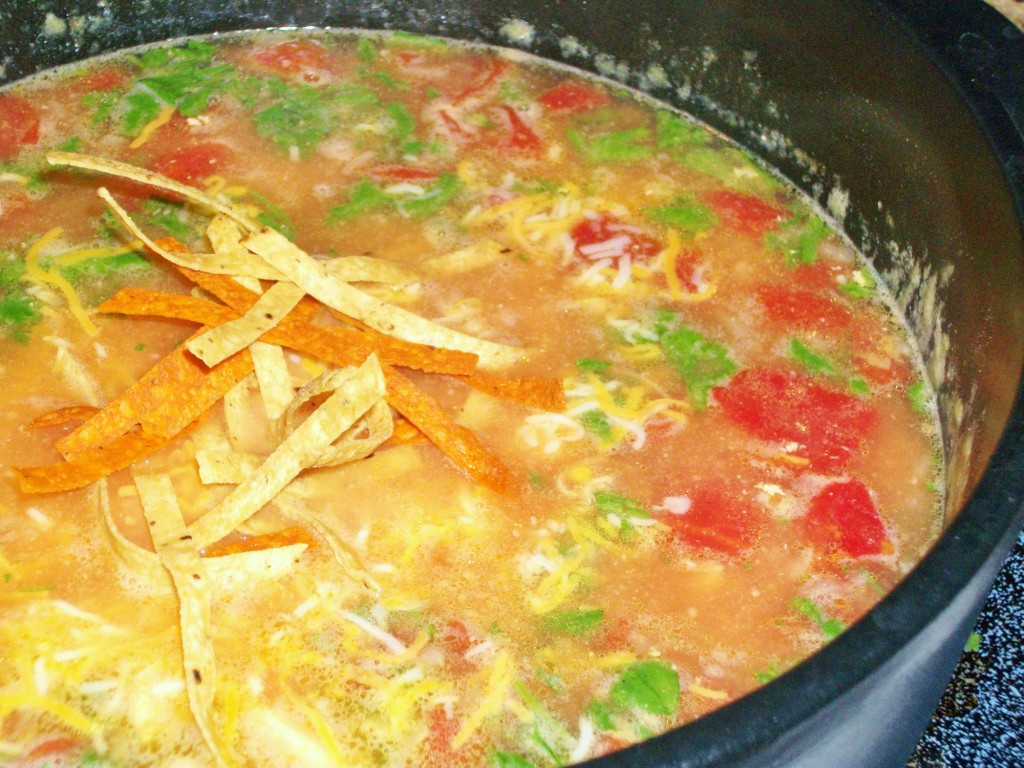 Oh my goodness….it poured down rain yesterday. We had some crazy storms come through and my daughter said it was the perfect day for some soup. It was!
We love this soup. It is so quick and easy to put together, even at the last minute because I usually have everything on hand. I love those type of dishes, don't you?
Chicken Tortilla Soup
1 cup onion, chopped
2 cloves garlic, minced
6 cups chicken broth
1/4 cup uncooked white rice
1/2 teaspoon cumin
1 can Great Northern beans, drained
3 cups chicken, chopped
1/2 cup cilantro, chopped
1 can diced tomatoes
1 tablespoon lime juice
1/4 teaspoon salt
black pepper
Saute onion and galic in pan with cooking spray. Add chicken and cook. (Note: Feel free to use leftover chicken. If you do, then wait to add the chicken when you add the broth.)
Add broth, rice, cumin & beans; simmer 15 minutes.
Add cilantro, pepper and salt. Simmer 5 minutes.
Remove from heat; stir in tomato and lime juice.
Garnish with tortilla chips, cheese, sour cream, and avacado.
(I like to use brown rice in most of dishes. Brown rice does not cook quick enough in this dish; however, you can certainly substitute the par-cooked brown rice that is found near the instant rice at the store.)