This Easy Peanut Butter Chocolate Fudge takes less than 5 minutes to throw together and it totally satisfies all your cravings!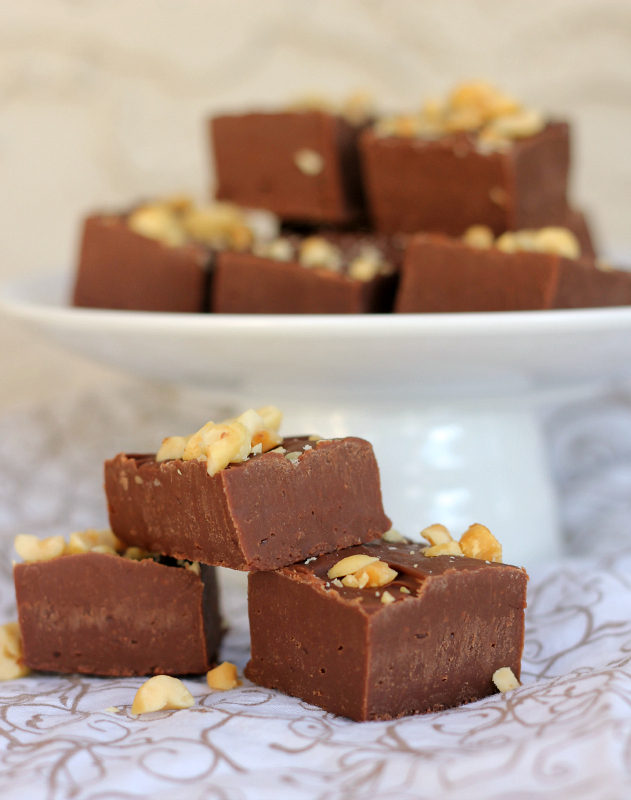 For me, nothing screams holiday season more than a big ol' platter of fudge.  Long are the days of plain chocolate, now is the time for delicious gourmet fudge recipes.
Seriously y'all! If you love chocolate and peanut butter together then you have to try this fudge!  It's the perfect marriage of chocolate and creamy peanut butter.  Plus it's totally sweet with a hint of salty from the crushed peanuts on top.
True confession…sometimes I dip a big ol' spoon in my jar of peanut butter and then dip the spoon into a bag of chocolate chips.  It's so good and satisfying.  I would like to personally thank whoever thought to combine chocolate and peanut butter!
Looking for even more fudge recipes? Check out these 50 Fabulous Fudge Ideas!
Join the Club!
Get delicious recipes delivered straight to your inbox each week! Plus learn how to take back suppertime in your home.

And get started with my NEW Take Back Suppertime 5-Day Jump Start Guide.