This post may contain affiliate links. Please read my disclosure.
Crispy chicken wings are the perfect game day food! Learn how to make baked chicken wings that are less fattening than fried wings, but they are perfectly crispy and delicious.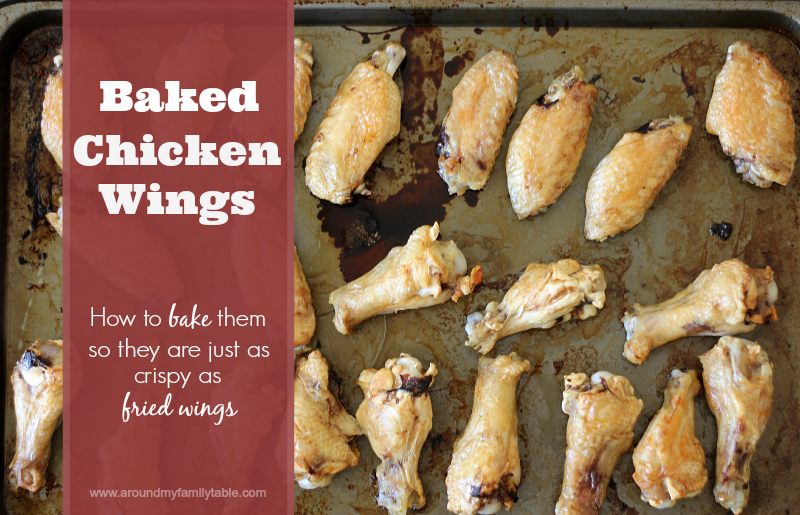 Over the years, I've made my fair share fried chicken wings but they aren't exactly the healthiest foods. So, I've tried and tried….oh believe me, I've tried to make baked crispy chicken wings. The problem is, they just don't ever turn out as crispy as the fried version. I always just ended up frying them when friends were coming over since I knew they would be perfect.
I had a couple friends over for small football watching party and I was getting ready to set up the fryer for the wings when one of my dear friends suggested I bake them. I told her of my failures over the years and she just smiled and said she knew how to help me bake crispy chicken wings. Ya know, I have to admit that I was skeptical since I've had my fair share of failed attempts. But, I reluctantly turned on my oven and followed her tips.
I love that my kitchen is the gathering place for friends and family when they come over. It's the perfect place to have those face-to-face conversations that we all need and just think of all the wonderful foods and ideas that have come out of the kitchen, . Don't you agree, that face time, both in and out of the kitchen, can lead to great and sometimes unexpected outcomes?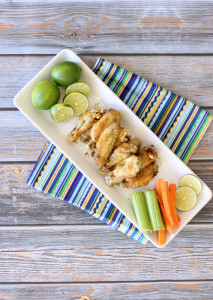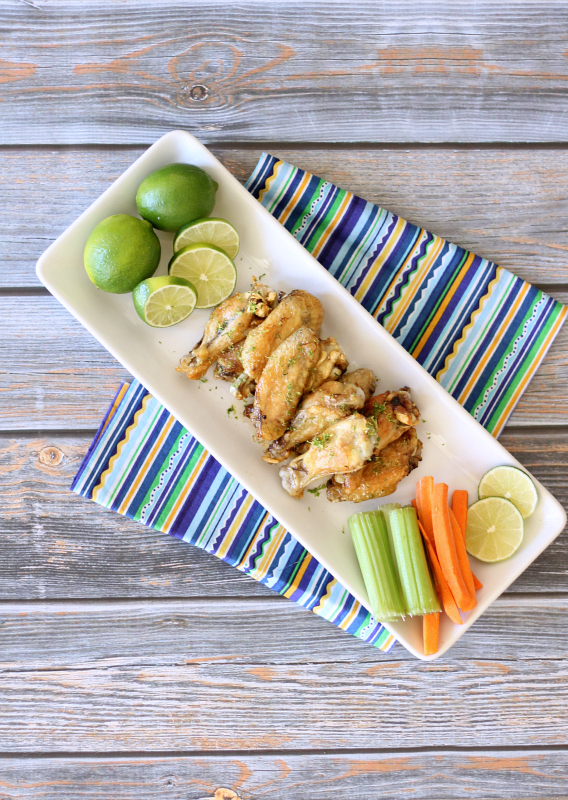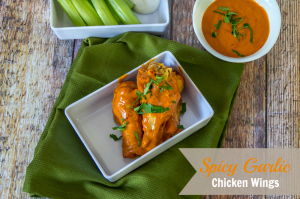 As for unexpected outcomes…I was not expecting to have the best crispiest baked chicken wings that I've ever had! As I chatted with my dear friend while we prepped the chicken we caught up on life, swapped cooking tips, and rolled our eyes at our husbands screaming and cheering about the game.
How to Bake Crispy Chicken Wings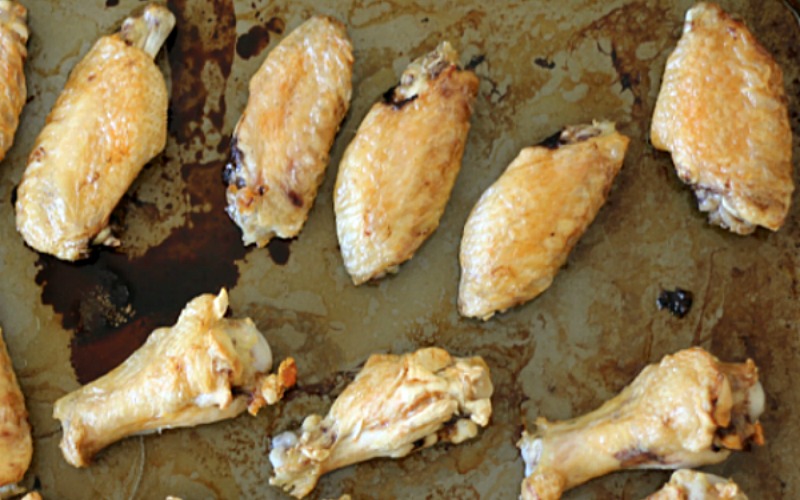 Preheat oven to 400F. Spray a large cookie sheet with nonstick spray.
Wings don't need to be fully defrosted either, most of the way is fine.
Dry wings thoroughly with paper towels.
Lay wings in a single layer and they should not touch each other. (I make sure the wing portions are upside down at first, it keeps them looking pretty when finished.)
Bake wings for 30 minutes. Remove from oven and use a suction to remove all the liquid that has formed in the pan . Flip over wings and return to over for an additional 30 minutes.
Remove from oven and toss with your favorite sauce like my Margarita Lime Sauce or Spicy Garlic Sauce.
Also, check out BonAppetit.com's "OUT OF THE KITCHEN," an exploration of the coolest food artisans in America, from spice blenders to knife makers to cider brewers. See how they mastered their crafts—and learn how to apply their knowledge at home.
This is a sponsored conversation written by me on behalf of Bon Appetit. The opinions and text are all mine.