This post may contain affiliate links. Please read my disclosure.
Quickly mix up this batter, then relax while these Gluten Free Slow Cooker Pancakes cook in just under 2 hours! Saturday mornings have never been better!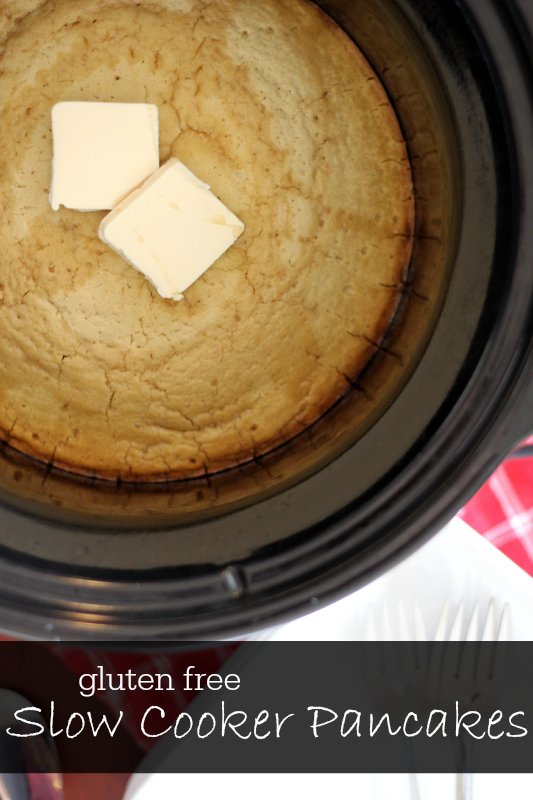 These pancakes are amazing and they are gluten free, dairy free, and have no added sugar. Don't freak out on me yet… because, like I said, the pancakes are delicious.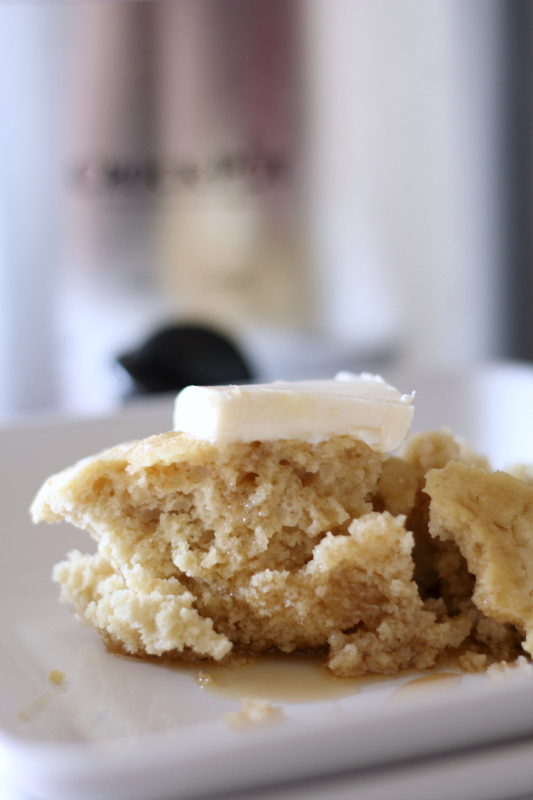 Mixing up the batter only takes about 5 minutes, then it cooks for about 1 1/2 – 2 hours…making this the perfect breakfast for lazy Saturday mornings, holiday breakfasts, potluck brunches….or really just because you want to make some pancakes. No special day needed!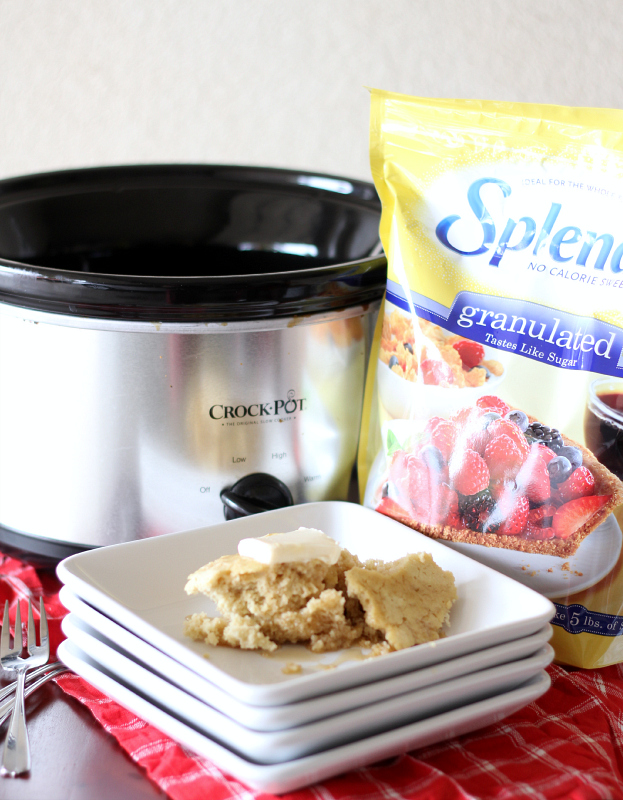 Have you ever cooked with SPLENDA? I've always wanted to try baking with because I'd love to cut down on the amount of sugar (and calories) in some of my recipes, but I've always been scared that I'd ruin my recipe. I don't know what I was so scared of…cuz this recipe worked perfectly and tasted great. I used the conversation chart to make sure I swapped the correct amount of SPLENDA for sugar in my favorite recipes.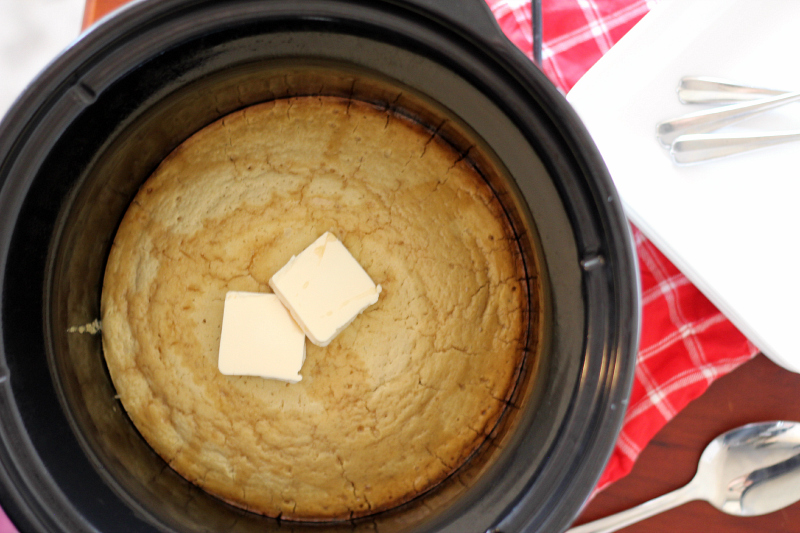 Learn more about SPLENDA 365 Sweet Swaps Online | Facebook | Twitter | #sweetswaps
Make sure to submit your own recipe ideas through the Splenda 365 Sweet Swaps Tumblr site.
Disclaimer: This post is in partnership with the Motherhood and SPLENDA 365 Sweet Swaps. I was compensated for my time. Recipe, photos, and opinions are my own.