This post may contain affiliate links. Please read my disclosure.
Get and stay organized this holiday season with my FREE Printable Holiday Planner & organizer. There are 20 reusable pages in this holiday planner printable from calendars to lists to gift giving. Everything you need to be organized for the holidays.
FREE Printable Holiday Planner
Don't let holiday planning get the best of you! WIth the help of this free Christmas planner printable you'll be able to take the stress out of the holidays and enjoy time with your family, friends, and loved ones.
My holiday planner printable is full of my favorite tools to keep my family organized, on budget, and meals planned during this busy season. I've also included some of my favorite holiday recipes and some homemade gift ideas too.
I've updated my free printable holiday planner 2021 to include menu planning months for October through December so that you can get a jump on planning for the entire holiday season and not just Christmas.

Printable Christmas Planner
Probably my favorite part of my free holiday organizing planner is the wish list sheet. I print one off for each family member, have them fill it out, and then I add it to my planner.
Tip: Take a picture of the wish list sheets to keep handy on your phone while you are out shopping.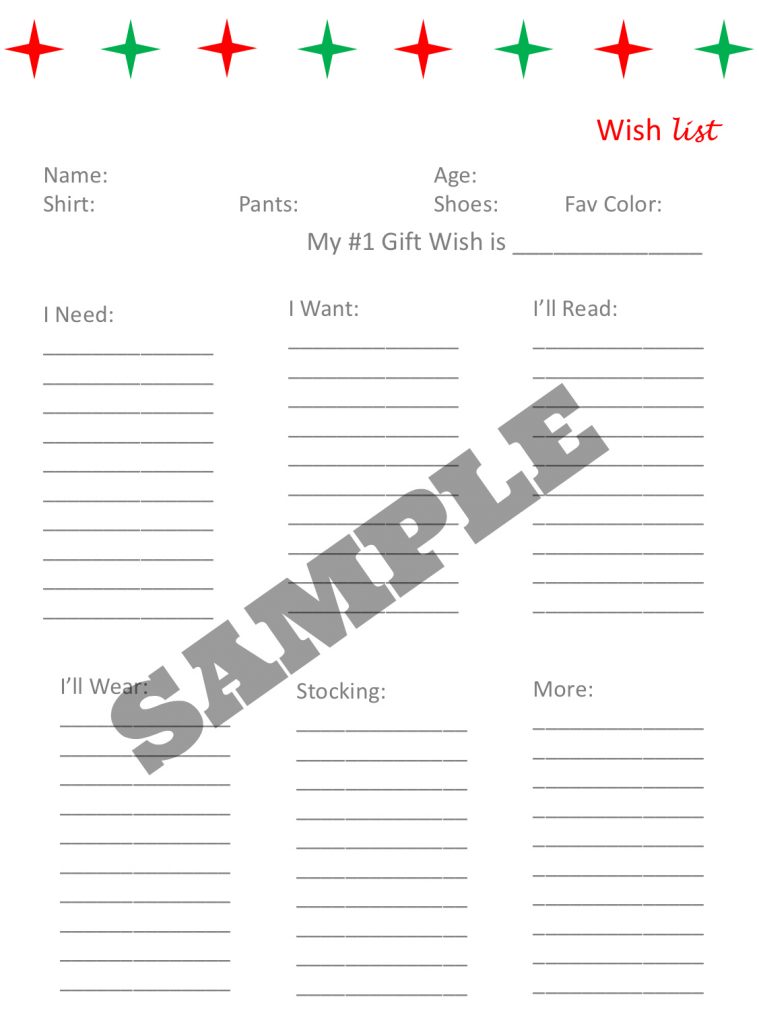 Free Holiday Organizing Planner Pages Include:
Menu Planner
Christmas Card List
Wish List (print one for each family member to fill out)
Black Friday Shopping Planner
Cyber Monday Shopping Planner
Giving Tuesday Donations Tracker
Gift Ideas List
Budget Tracker
Grocery List
Weekly Menu Planner with Shopping List
Monthly Menu Planners (Oct – Dec)
Recipe Cards
Kitchen Conversion Chart
Holiday Recipe Ideas
Favorite Holiday Recipe List to keep track of YOUR family favorites
Homemade Gift Ideas (2 pages)
My other favorite sheet and one I use every time I host a party, is the dinner menu planner. Since parties need a lot more planning than regular meals, I created an entire sheet to keep things organized. I used to write down the recipe names on a sheet of paper weeks ahead and then when it was time to cook, I couldn't remember where I found the recipe. So I added a line to note where the recipe is from. You're Welcome!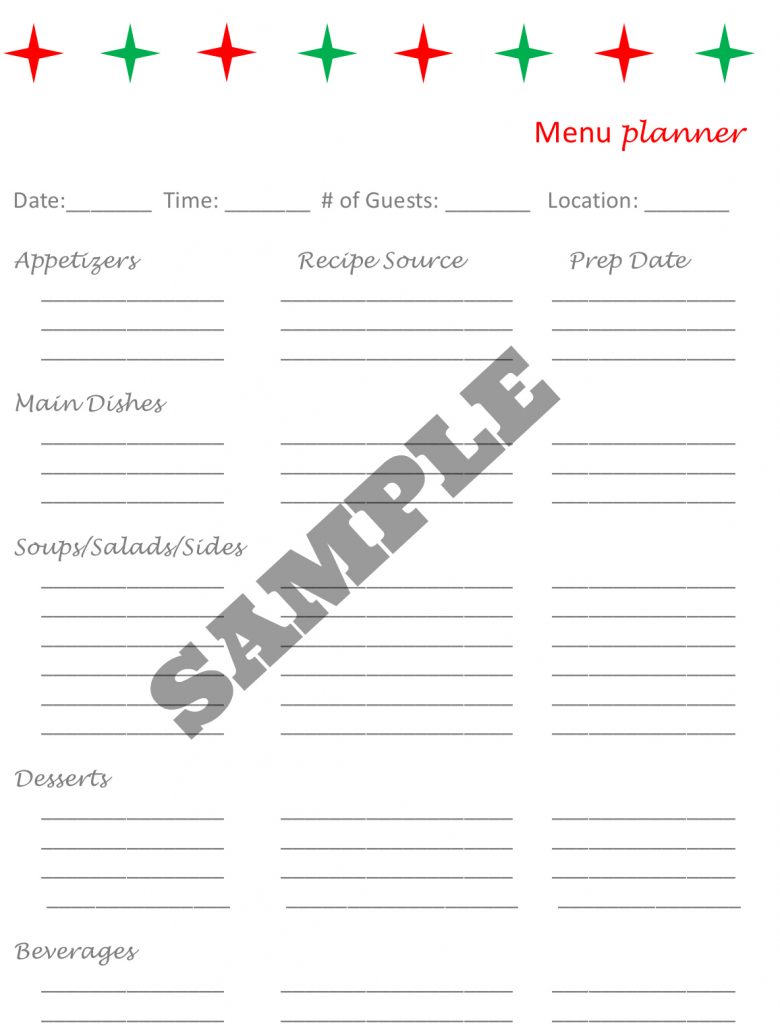 Y'all are gonna love this 18-page holiday planner. Print it off every October and use it all winter long. I've updated to include more homemade gift ideas. You can click straight through from the PDF document on your computer to project that you are interested in.
Did you wish there was another sheet to the Holiday Planner? Email or comment below and let me know what you think of this year's planner.
Originally published: 11/1/16 Updated: 12/2/21