This post may contain affiliate links. Please read my disclosure.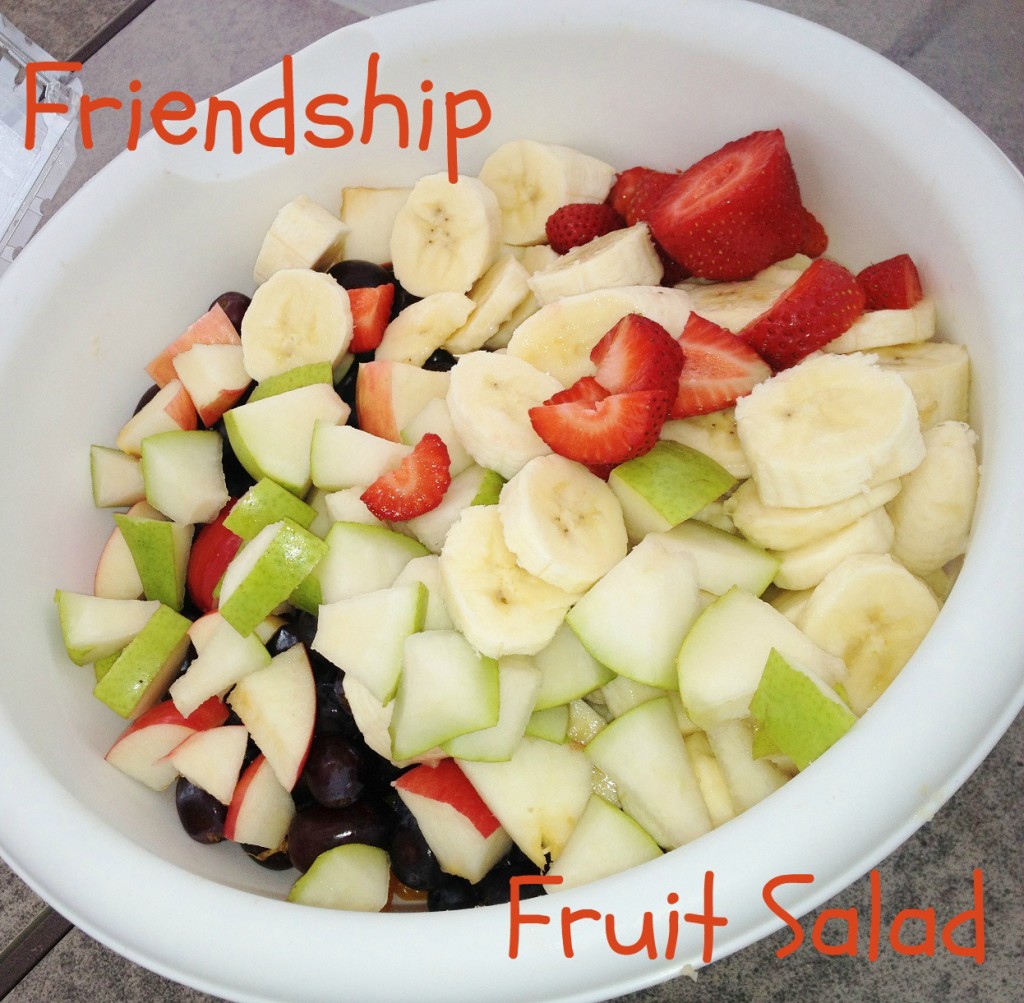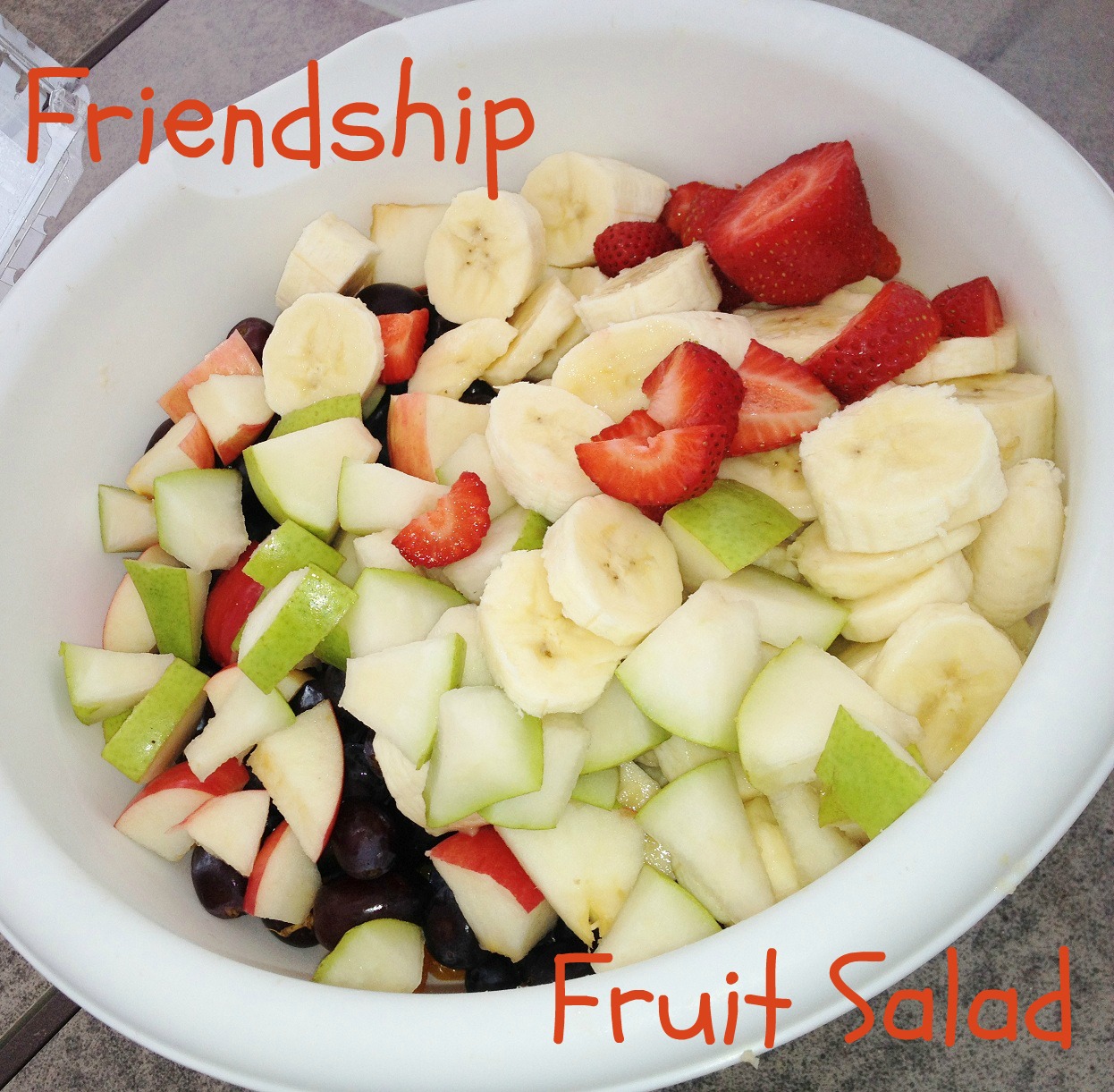 I am super busy getting ready for my trip to New York for the Sandra by Sandra Lee launch party and I'm prepping my son's 3rd birthday party, so I'm taking an easy out today. LOL!
My seven year, Kaylynn, is in her 3rd year of Girl Scouts and is finally old enough for a campout. The Leaders planned a fun camping trip including teaching the girls how to make their own supper. Food tastes better when you make it yourself and when it has a fun name, right?!?!?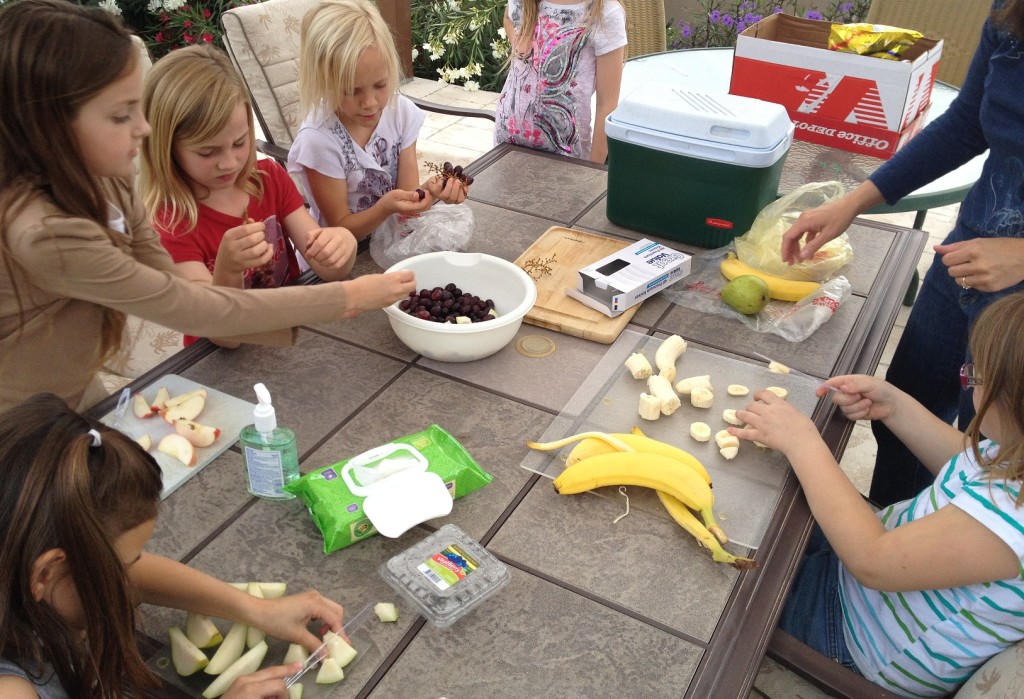 The girls gathered around the picnic table and each had a job to do. Each person should have their own fruit to prepare. Thus making it "Friendship Fruit Salad."
The sky is the limit with this fruit salad. We used all fresh fruit, but I've seen it made with canned fruits, nuts, marshmallow, yogurt, you name it!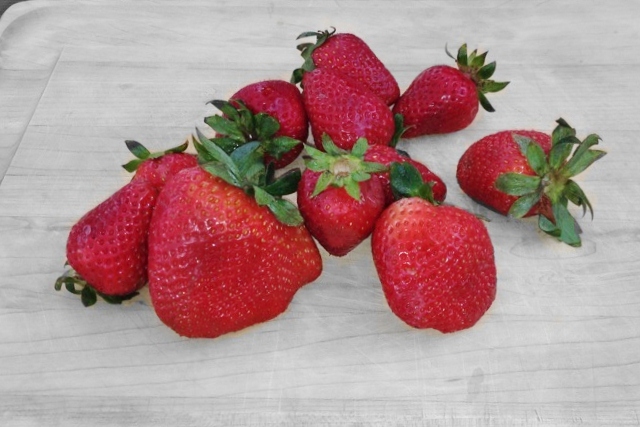 I just love this picture! Don't you?!?! Those strawberries were amazing! I downloaded a new app on my iPhone that allows you to take out colors and put back color. The only thing I did to this picture was remove the color of the cutting board. It really made the strawberries pop!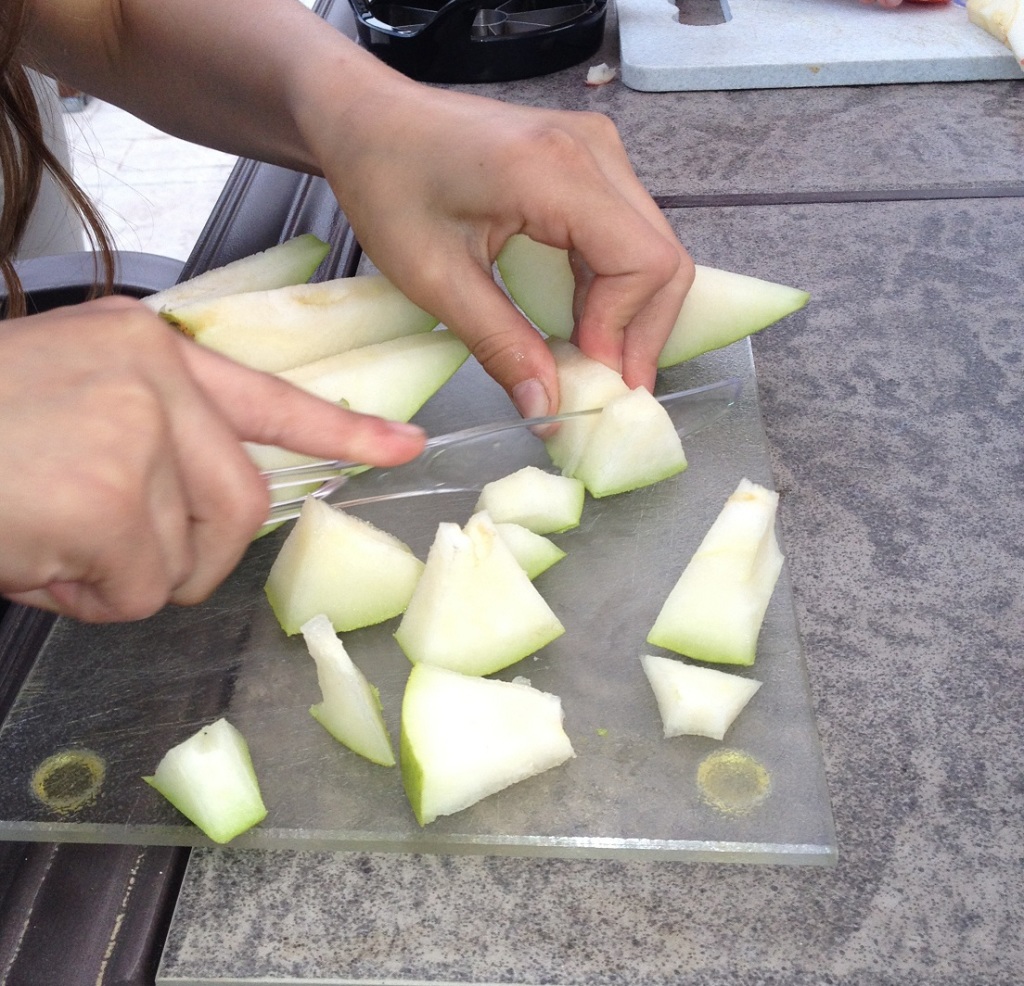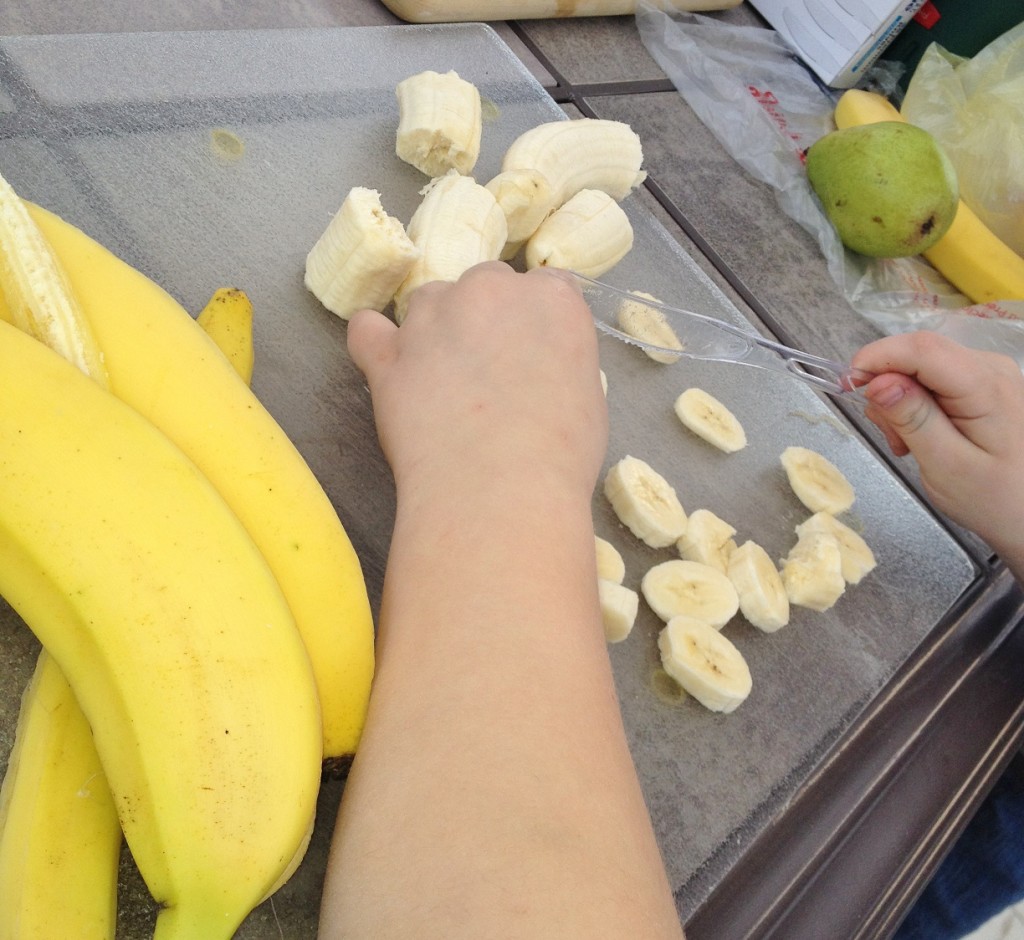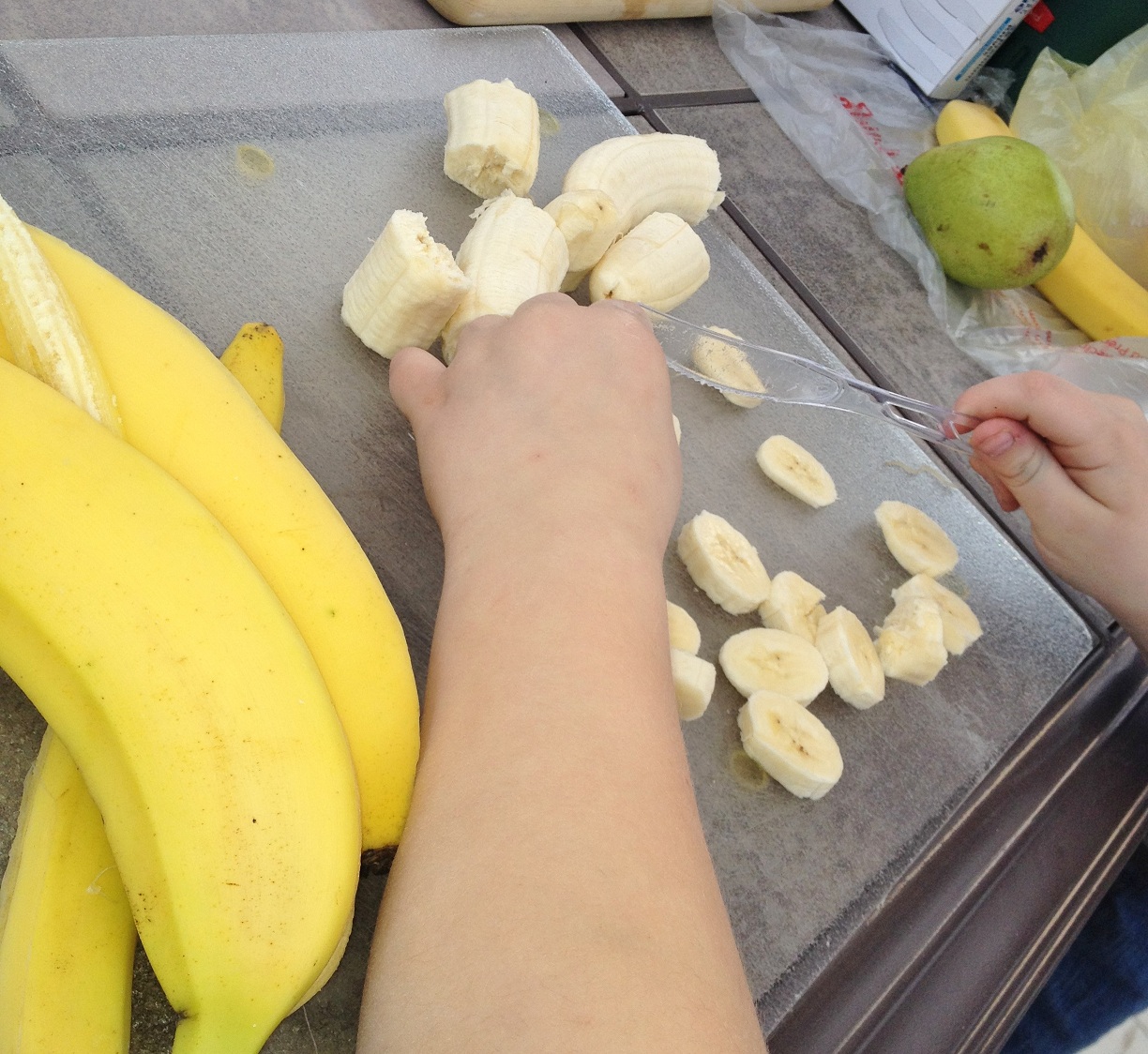 Isn't this the cutest idea! The girls were at just the right age to safely use the knives to cut the fruit and they just chatted and prepped the salad. It reminds me of when I get together with my girlfriends to eat and gab!
This a great activity for slumber parties, scouts, or kids that just want to help out in the kitchen.
Looking for camping inspiration? Check out my whole Camping Planning section for recipes, tips, and ideas for great family camping vacations.