This post may contain affiliate links. Please read my disclosure.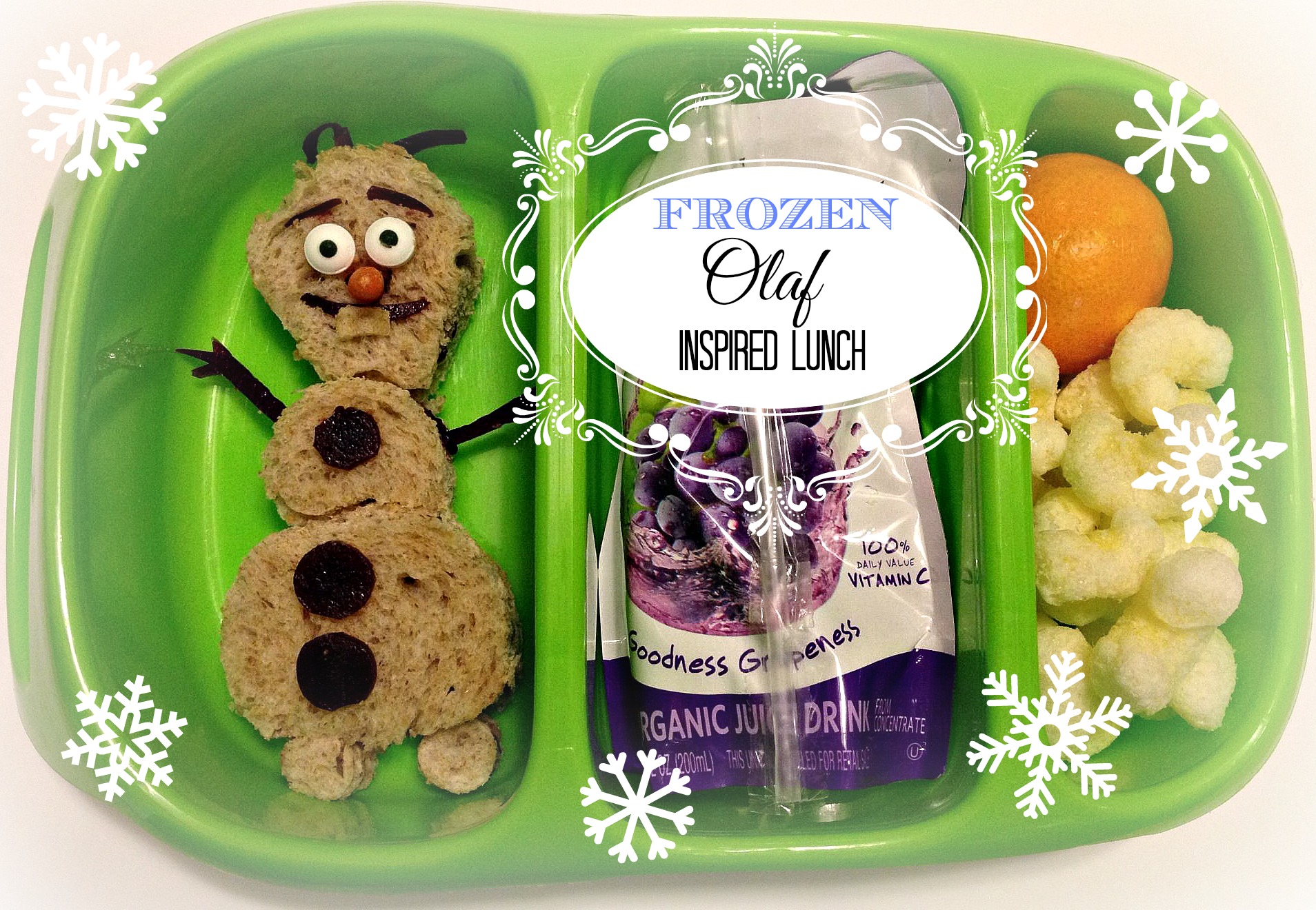 Hi, it's Carlyn from East Valley Mom Guide, filling in for Wendy today. I just wanted to share a lunch I made for my boys inspired by Disney's Frozen. The movie just came out on DVD and Blu-ray, so my boys and I will be watching it until we have the whole thing memorized. I'm sure I'm not alone on this one- we had already gone twice to see it in theaters. I love making meals fun at our house, so I couldn't resist making an Olaf inspired lunch, since he is their favorite character from the film.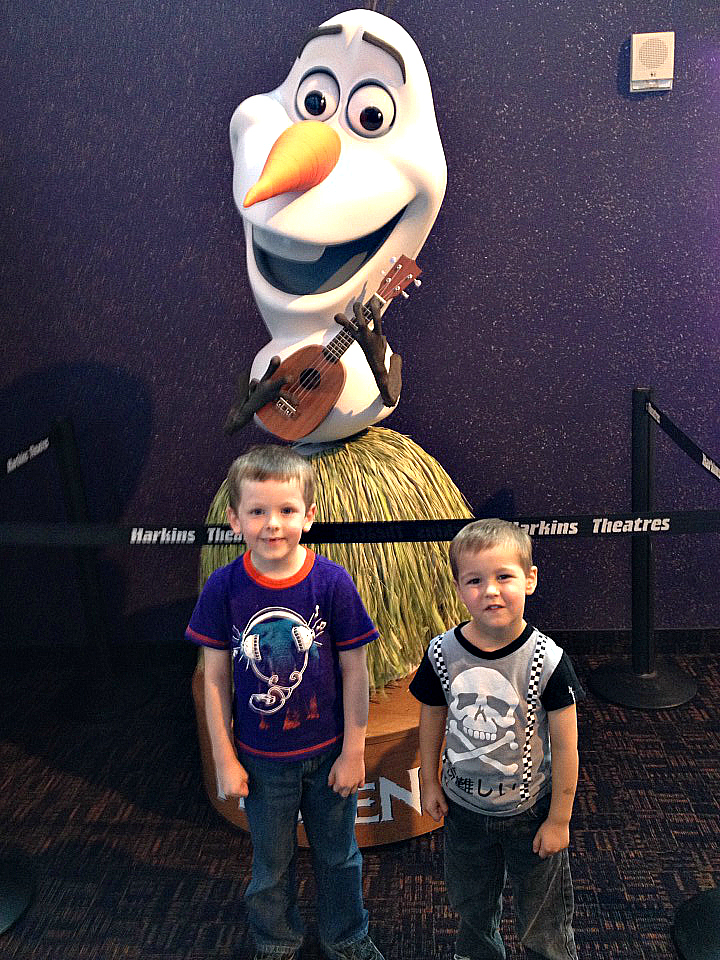 My boys like PB & J, but you could fill your sandwich with anything you'd like. The main thing is to have fun and create memories with your kids. You can also do a simplified version and your kids will be just as happy.
To start, you will need some supplies. I used wheat bread because it's what we have on hand, but white is fine since he is a snowman. I also used circle cutters, a pairing knife, a piece of fruit leather, a carrot, and candy google eyes. Start cutting out the shape of the body with the circle cutters as the picture indicates- the head is a little trickier, so I used the knife. For the details, cut the fruit leather and place or stick (peanut butter works well) if you are packing the lunch so it doesn't slide around. My boys liked sticking the carrot nose in themselves. I served it up with some Pirate Booty to look like snow.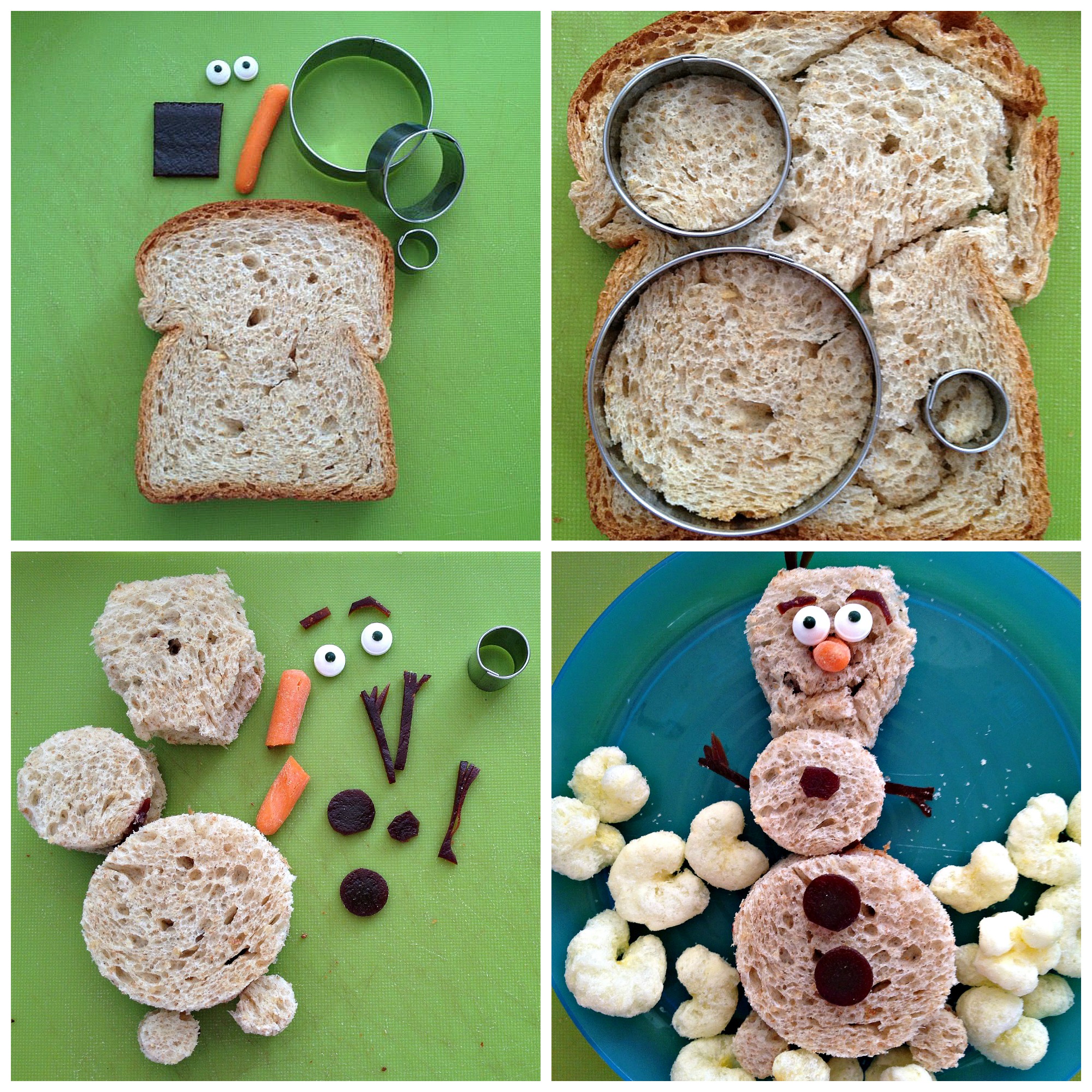 My eldest loved his packed lunch, and you can see that brother was just as excited to have a fun Olaf sandwich too!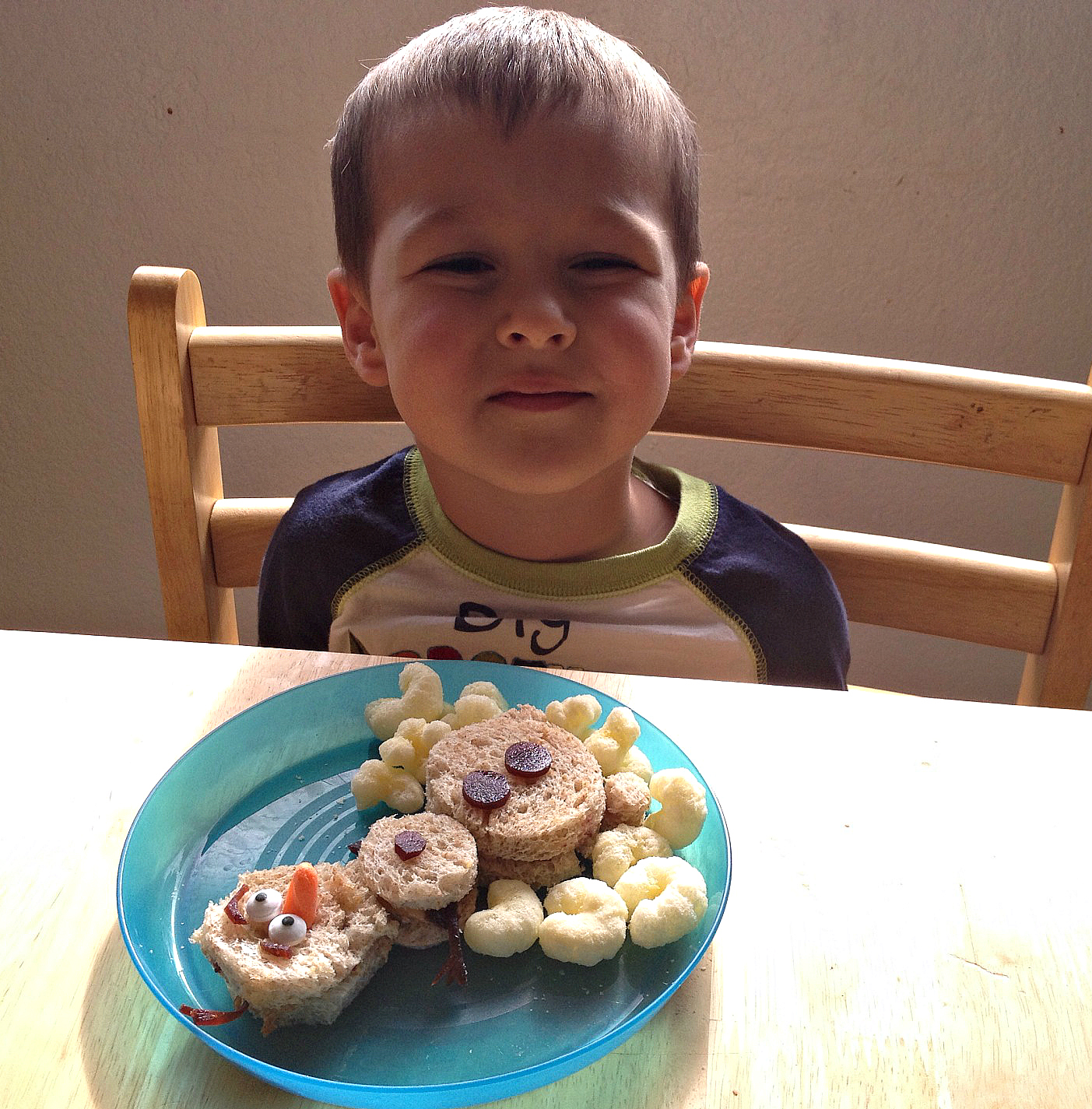 Need more Frozen inspired ideas? Make sure to check out these FROZEN Hot Chocolate and Snowflake Marshmallow Pops. They would make the best dessert to pair with your Olaf inspired lunch!