This post may contain affiliate links. Please read my disclosure.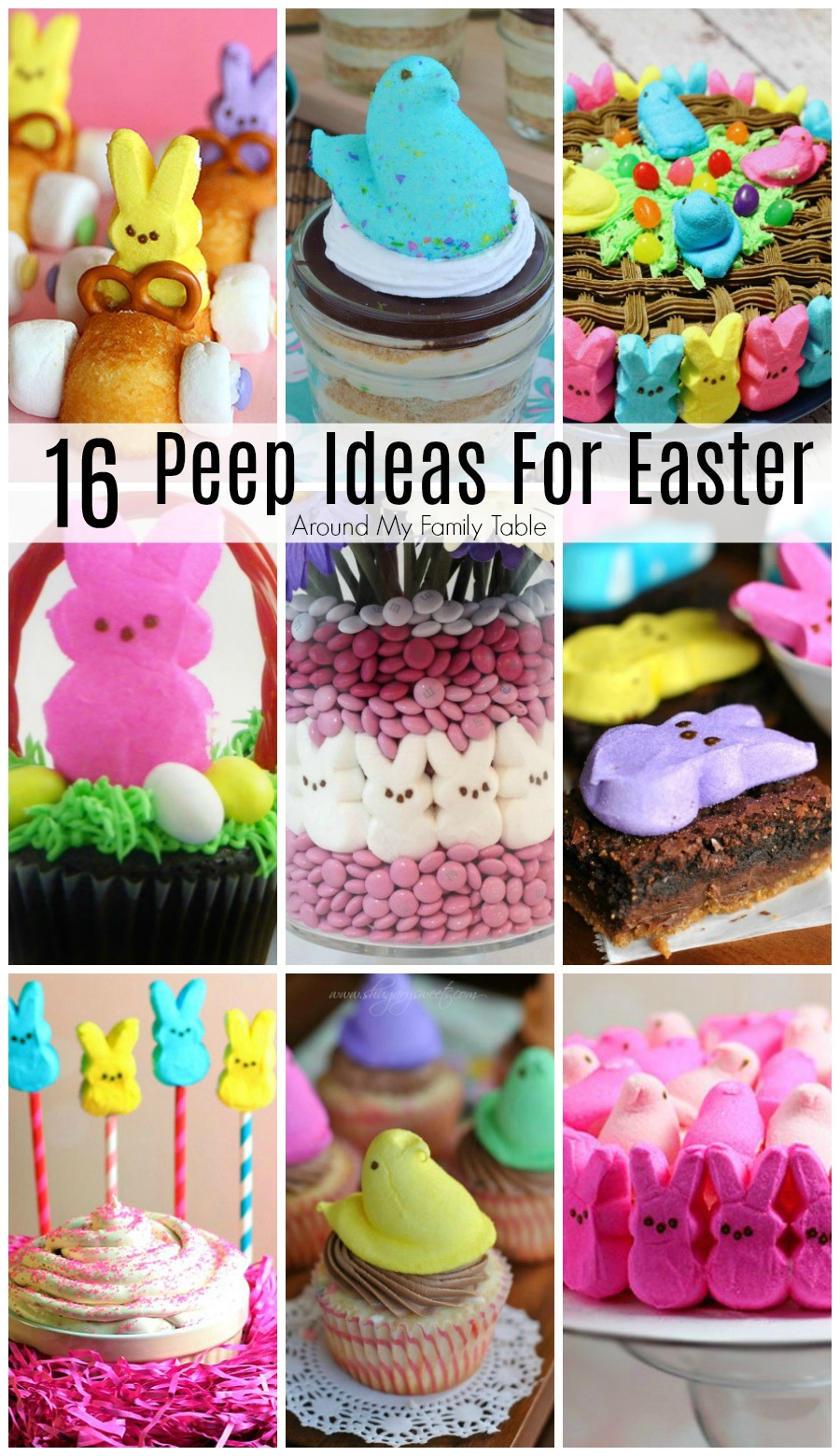 Hey Peeps fans! You need these 16 Peeps Ideas for Easter to take you Peep addiction to a new level.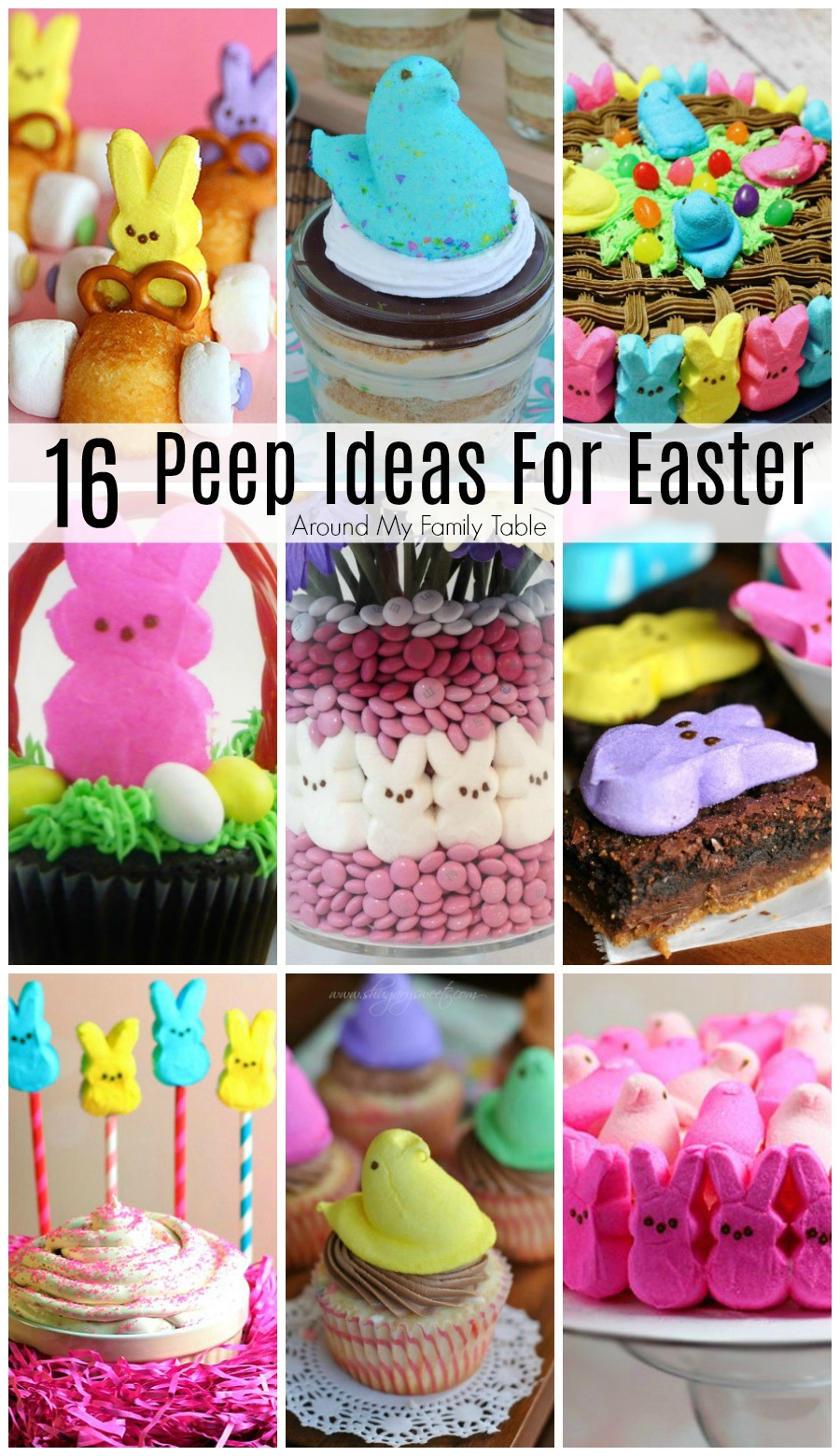 Peeps Ideas for Easter
I seriously could eat Peeps all year long. They are the one Easter treat that I look forward to the most, even more than the chocolate bunnies and creme-filled eggs. Peeps are just so delicious with that thin layer of sugar coating. And the beautiful pastel colors make the little bunnies and chicks absolutely adorable!
Peeps make great additions to Easter baskets. When I put together my kids' baskets, I try to add a variety of items, along with something special that they've been wanted. Most of my basket fillers include things like small toys, bubbles, sunglasses, and a new Bible, but I like to also treat my kids every year to at least a little bit of a sugary goodness in their baskets. Peeps make such colorful accents to Easter baskets that can take a simple basket and turn it into a truly impressive gift.
Easter Peeps Ideas
Peeps are not just for baskets though. They can make easy, cheap ingredients for lots of fun Easter desserts. Whether adorning cupcakes as cute toppers, creating a gooey center for a chocolate chip cookie, or making an Easter cake with Peeps around it, Peeps can bring a marshmallowy goodness to just about anything!
I have rounded up 16 Peeps Ideas for Easter that will surely be a hit with your little peeps at home! Give these Peeps a chance, and try out some of these fun ways to celebrate the Easter season!
Easter Peeps Recipes
3 Awesome Things to Make with Peeps
Ooey Gooey Filled Chocolate Chip Cookies with a Crunch
Layered S'mores Brownies with Peeps
Funfetti Cupcakes with Chocolate Cream Cheese Frosting and a Peep!
Aren't these peep ideas so fun???