This post may contain affiliate links. Please read my disclosure.
For years, I've wanted to decorate my fireplace mantle for Christmas, but I've never found the perfect garland. This year I just went for it and I love how it turned out.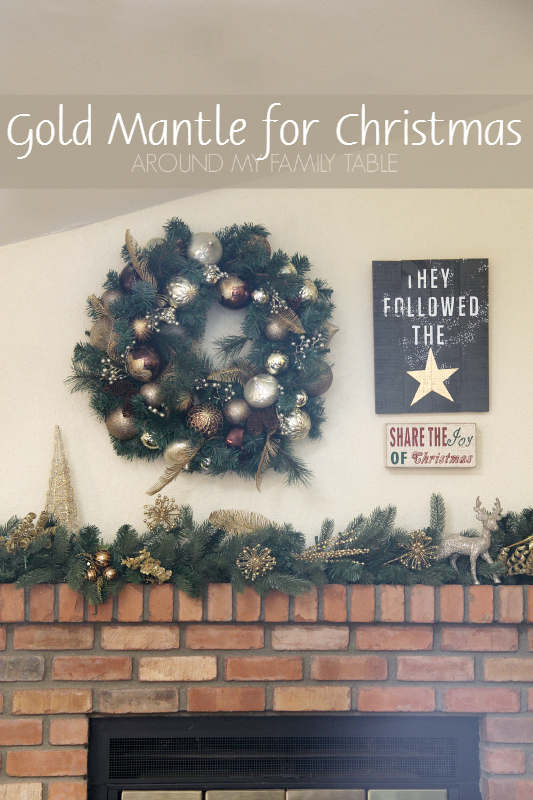 Since my Christmas is decorated with gold and cream ornaments, I thought it would be nice to decorate the mantle with a similar color palette. I really like having things match and coordinate…plus it keeps me from binge shopping because I would buy everything Christmas. It's one of my favorite holidays.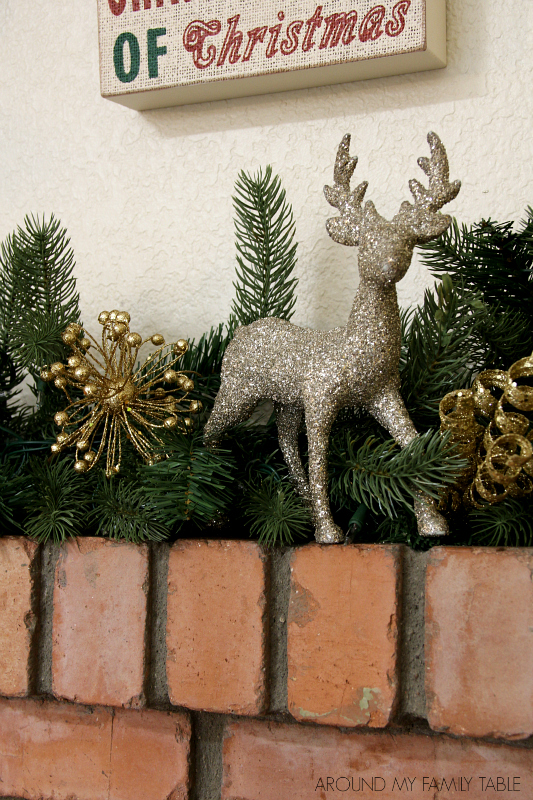 I shopped around at my favorite craft and hobby stores for the perfect items to add to my mantle and I think it looks amazing. I'm glad that I finally checked this task off my list and I know my Christmas mantle will look great year after year.
I suggest getting a prelit garland so you don't have to worry about stringing the lights on the mantle in addition to the garland…I like easy decorating. lol!