This post may contain affiliate links. Please read my disclosure.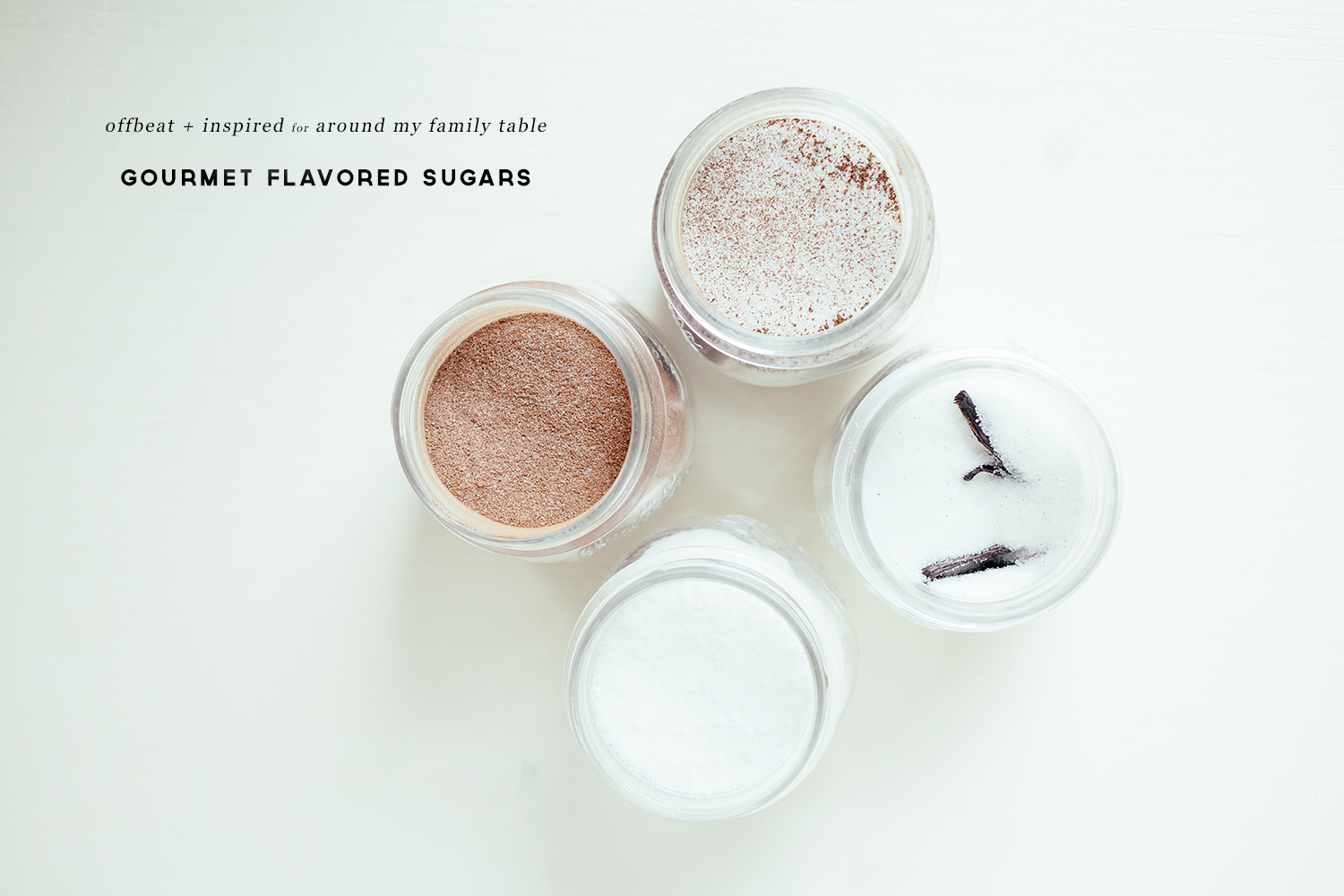 Hey there AMFT readers! I'm Tiffany from
offbeat + inspired
and I'm so excited to be posting again! It seems like just yesterday I was sharing
Homemade Coffee Creamers
with you, and today I'm sharing Gourmet Flavored Sugars! I'm a big fan of replicating fancy gourmet goods at home, because they can really be some of the easiest and cheapest things to create yourself.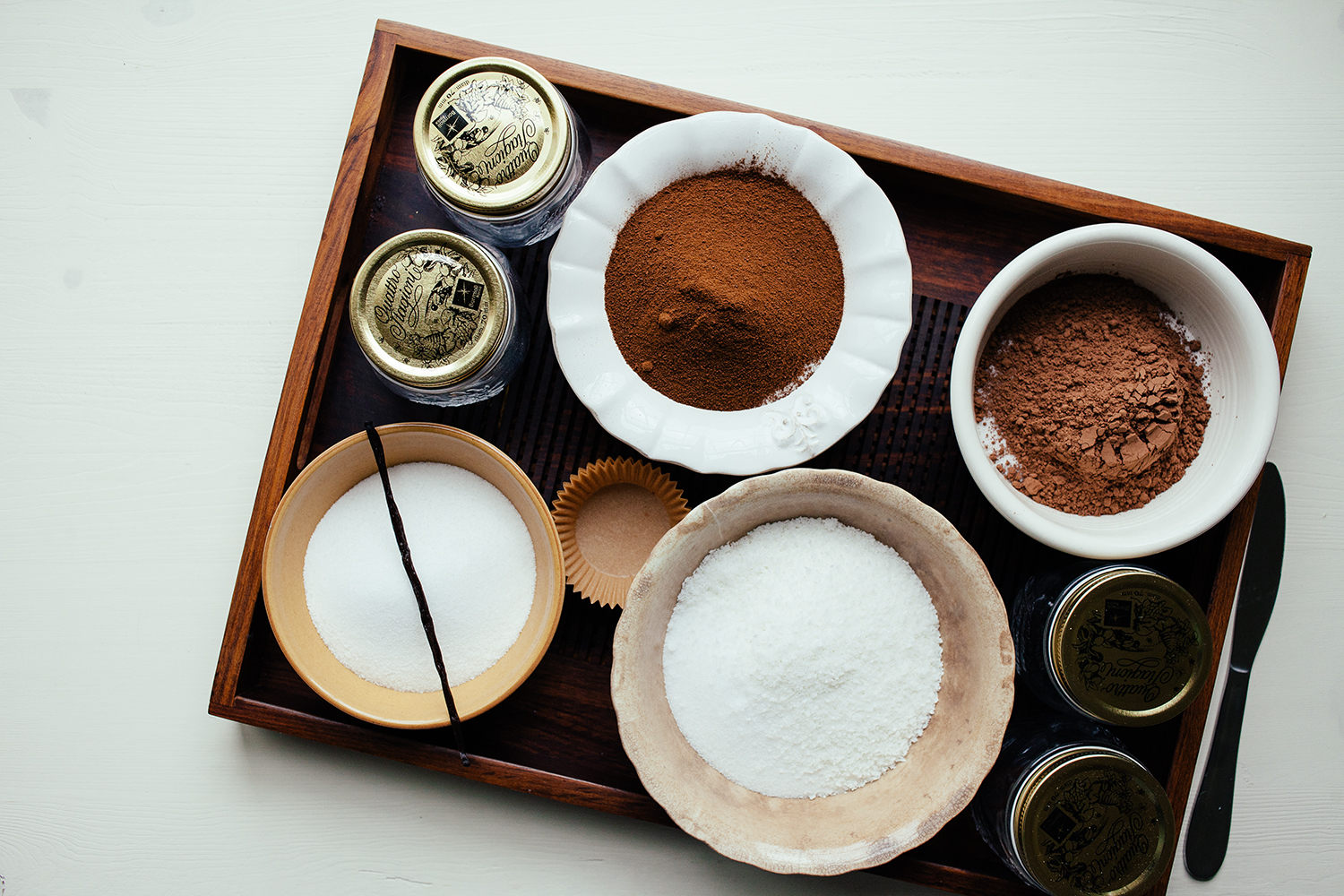 Flavored sugar may not be something you've considered buying or making before, but after you see how easy this is, you may change your mind!
Flavored sugar can really amp up snacks and desserts like yogurt, fruit, granola, cereal, ice cream, pudding — the list goes on! A sprinkling of Espresso Sugar would work wonders on a bowl of vanilla ice cream.
Try adding some Coconut Sugar to a bowl of bananas for a tropical twist, or some Vanilla Bean Sugar to a bowl of sliced apples. The possibilities are endless!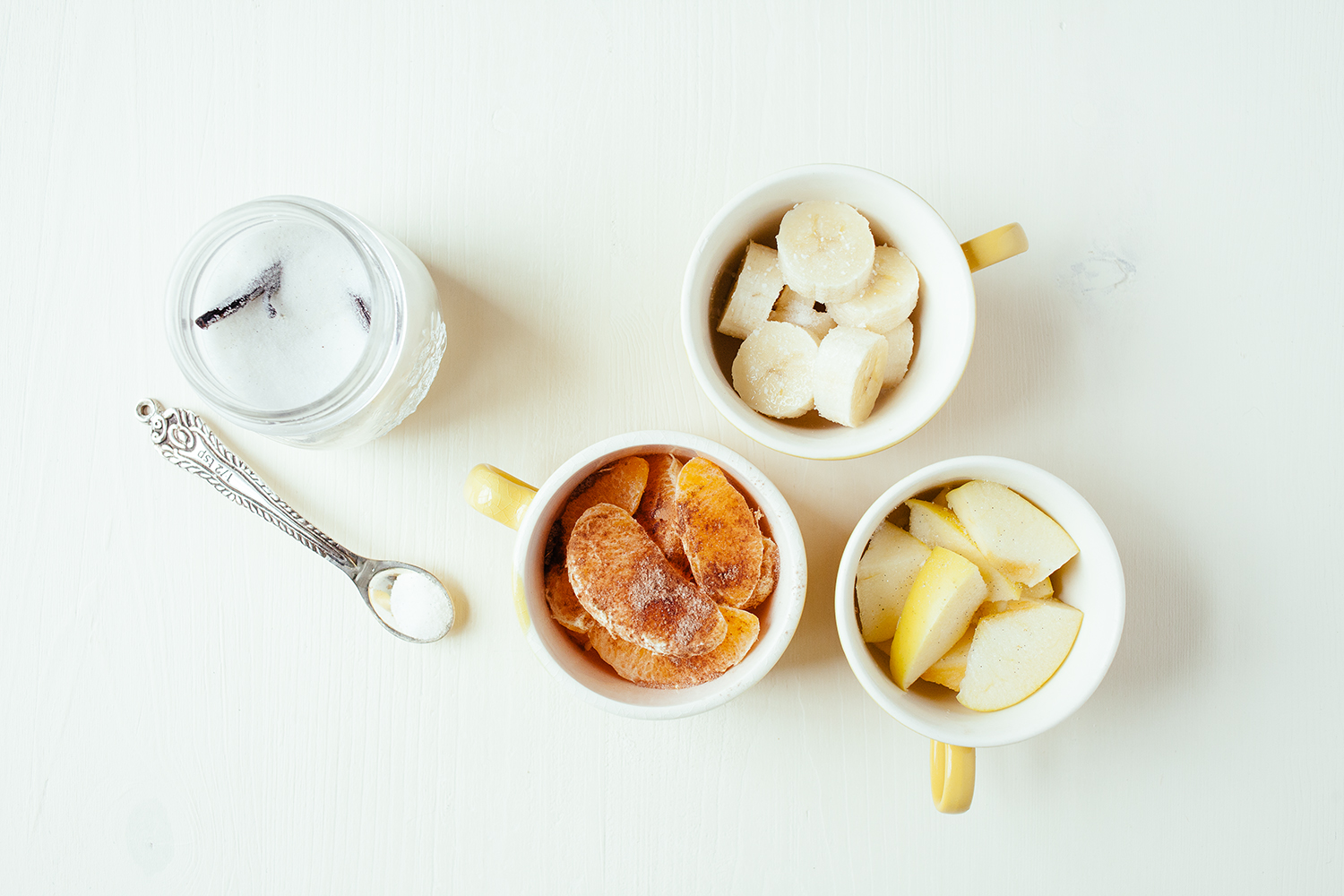 The best thing about this easy recipe is that you will most likely already have all the ingredients you need in the pantry. Any kind of sugar will work, and any dry spices or flavor powders you have in the house are fair game. The only restriction I would put on this is that you should resist the urge to use wet flavorings like extracts. These can cause the sugar to clump.
Cocoa Sugar dusted over a few minneola slices? Delicious! Move over, Cinnamon Sugar!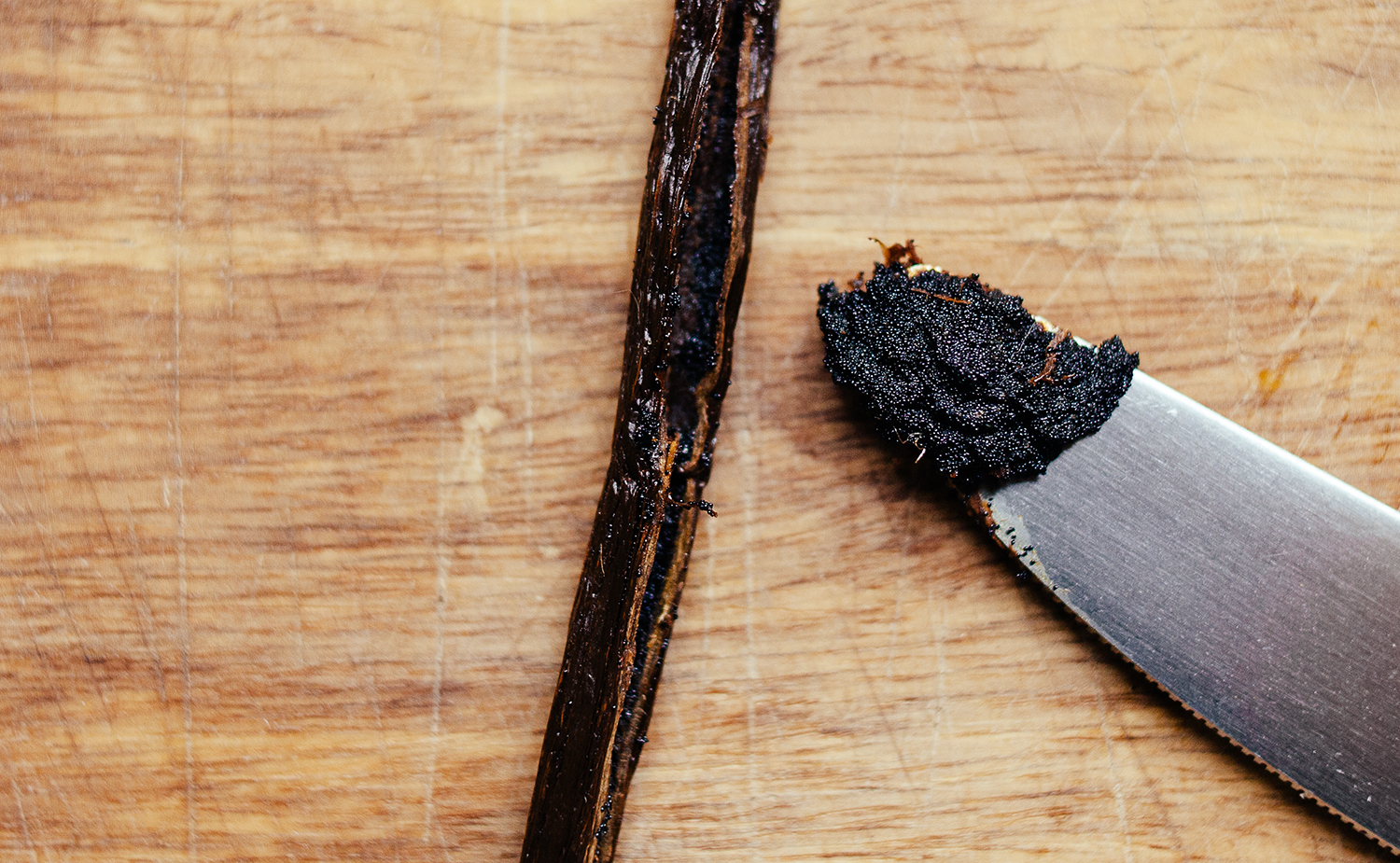 The recipe formula for these Gourmet Sugars is simple: 1 cup of sugar to 2 tbsp. flavoring powder for strong flavors (like espresso or cinnamon), 1 cup of sugar to 1/4 cup of flavoring powder for medium strength flavors (like cocoa) and 1 cup of sugar to 1/2 cup of flavoring powder for weaker flavors (like finely ground flaked coconut or finely ground nuts). Of course, these measurements are only suggestions and you should have fun experimenting to find your favorite sugar to flavor ratio!
Your guests will be so impressed when you offer them a choice of flavored sugars to top their dessert with. Fancy! Will you be giving homemade gourmet flavored sugars a try? What flavors would you create? What dishes would you dress up with them? I'd love to hear your ideas! Please share in the comments below!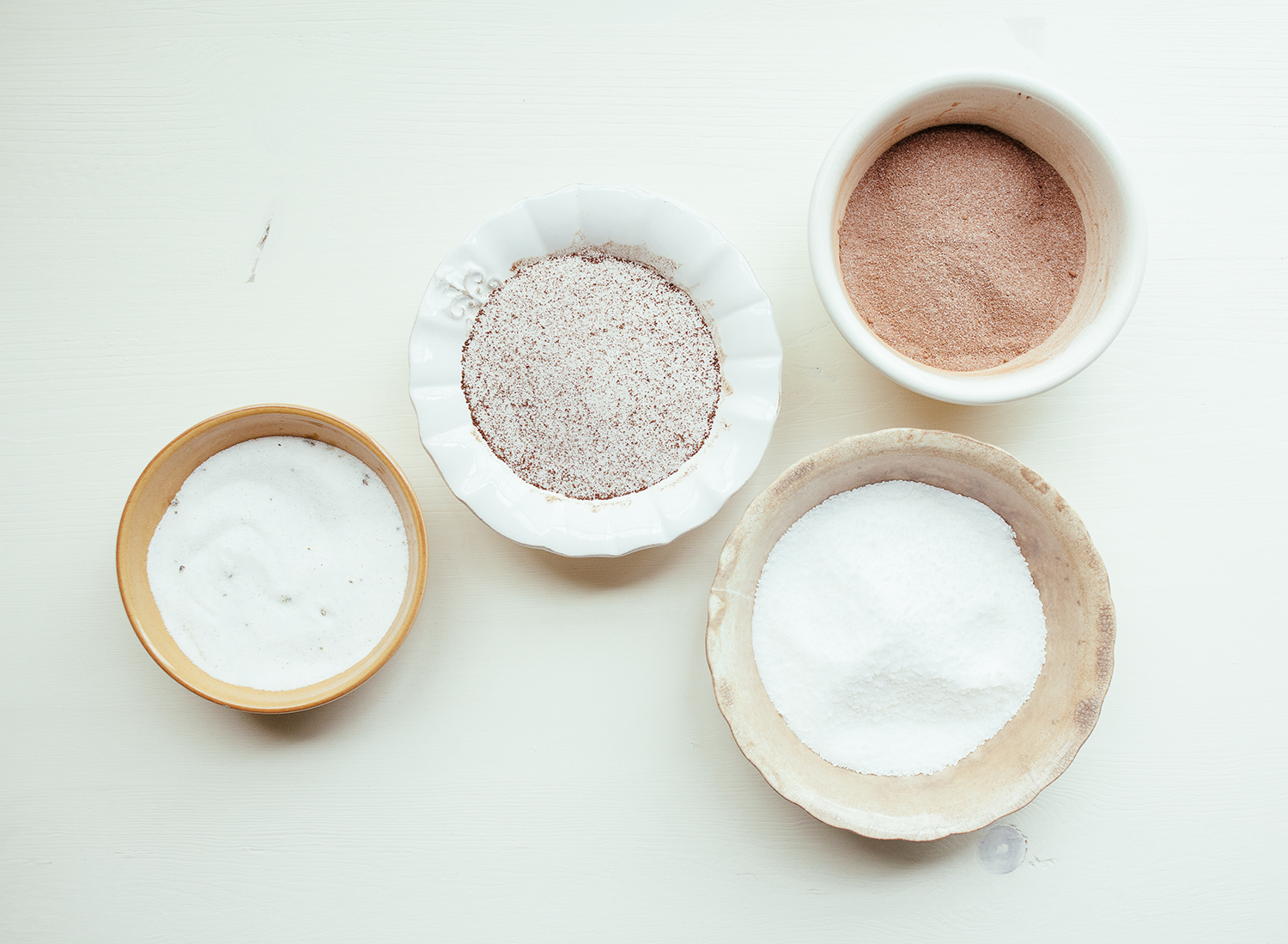 You can find Tiffany here as well: Offbeat + Inspired, Pinterest, Facebook, Twitter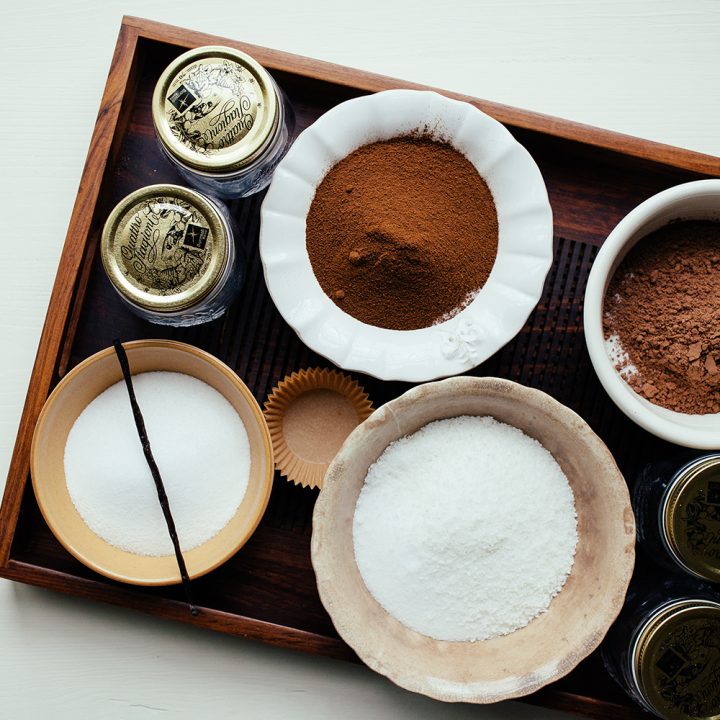 Gourmet Flavored Sugars
Move over cinnamon sugar and make way for you new sisters...a variety of Gourmet Flavored Sugars, in flavors from espresso sugar to coconut sugar.
Ingredients
Vanilla Bean Sugar
1 cup of white granulated sugar
seeds of 1 vanilla bean *
Espresso Sugar
1 cup of white granulated sugar
2 tbsp espresso powder
Coconut Sugar
1 cup of white granulated sugar
1/2 cup finely ground unsweetened coconut flakes
Cocoa Sugar
1 cup of white granulated sugar
1/4 cup unsweetened cocoa powder
Instructions
Combine ingredients for each flavored sugar together separately.
Store each sugar in an airtight container.
Notes
Once the vanilla bean is scraped clean and the seeds are stirred into the sugar, fold the vanilla bean and bury it in the sugar to keep the flavors fresh!
Nutrition Information:
Serving Size:

1
Amount Per Serving:
Calories:

1110
Total Fat:

23g
Saturated Fat:

20g
Sodium:

170mg
Carbohydrates:

222g
Sugar:

208g
Protein:

9g