This post may contain affiliate links. Please read my disclosure.
Grapefruit Crinkle Cookies are on my short list of favorite cookies! The grapefruit juice adds such a nice tangy surprise, but there is plenty of sweetness too.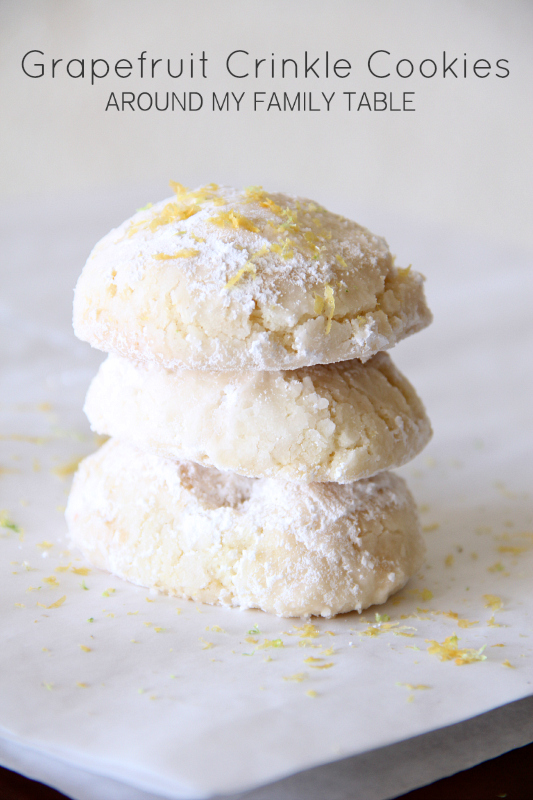 I love late winter/early spring in Arizona. The citrus trees in my back yard burst with fruit and I'm always trying to come up with creative ways to use the fruit.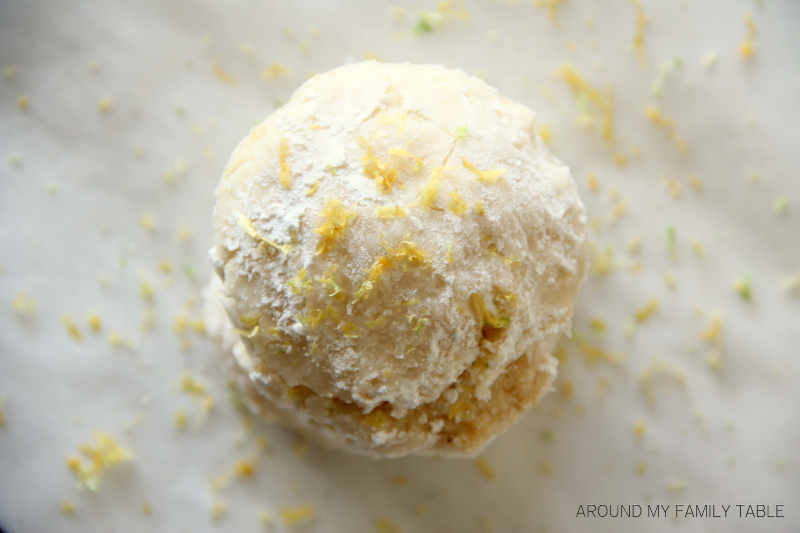 A simple box of cookie mix helps these cookies whip up in a jiffy, plus all that fresh grapefruit zest and juice create the most delicious cookie. A little sweet and a little tangy! They are the perfect dessert. Just try to eat only one!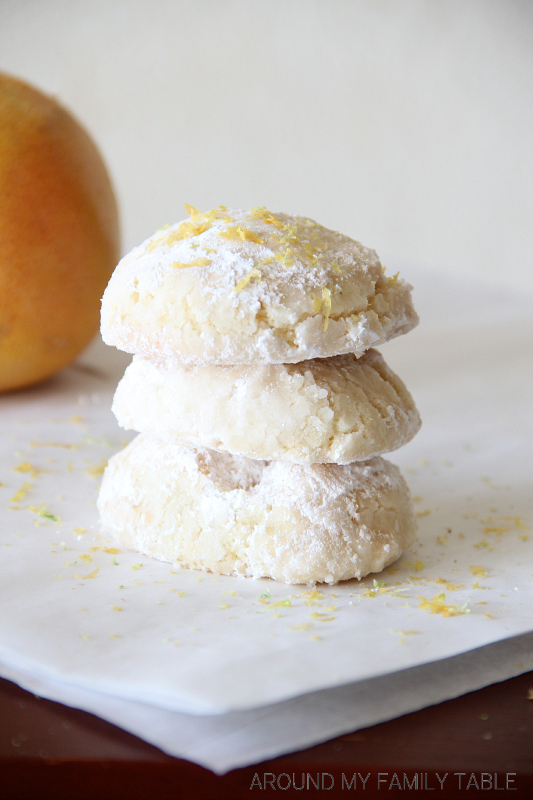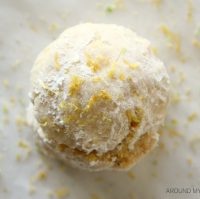 Grapefruit Crinkle Cookies
These cake mix cookies are so easy to make! Crinkle cookies make the perfect addition to any holiday dessert table.
Ingredients
1 15oz box gluten free cake mix (yellow or vanilla)
1/4 cup freshly squeezed grapefruit juice (about 1 grapefruit)
1-2 Tbsp fresh grapefruit zest
1/3 cup vegetable oil
1 cup powdered sugar
Instructions
Preheat oven to 350F. Spray cookie sheet with non-stick cooking spray.
In a large bowl, combine the dry cake mix, grapefruit juice, grapefruit zest, and oil. Dough will be a little crumbly, but should hold it's shape when gently squeezed together.
Place powdered sugar in a bowl. Scoop out dough by large tablespoon full and lightly roll into a ball and then roll in the powdered sugar to coat. Place on baking sheet and then bake for 10-15 minutes or just until set. Cookies should be browned.
Let cool 5 minutes before removing to a cooling rack to finish cooling. Sprinkle with additional powdered sugar, if desired.
large