This post may contain affiliate links. Please read my disclosure.
It's that time of year again. Everyone is sorting through their houses, purging useless, unwanted items and giving a good deep cleaning to everything within reach that they can get their hands on. It's time for spring cleaning and these 25 Spring Cleaning Tips & Tricks will help make this task a breeze!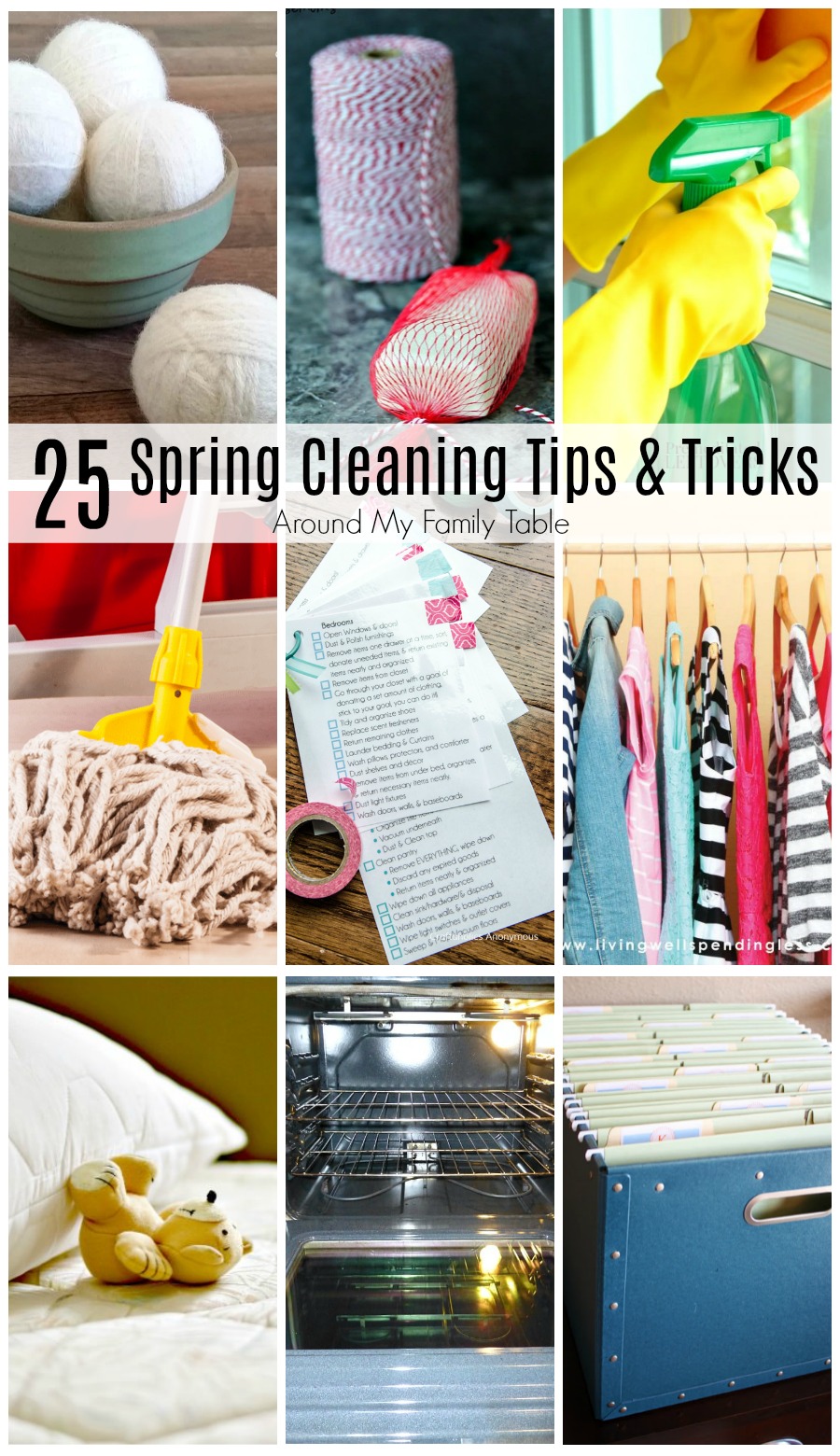 Spring Cleaning Tips
Lately, it seems that just about everyone I know has been bitten by the cleaning bug. We're all tired of the endless stuff that makes our homes less enjoyable. We're tired of the mess. We're tired of the grime. That's why everyone seems to be talking about decluttering, organizing, and tidying up their homes. This is the perfect time of year to finally get control.
As the weather turns from cold to warm, the birds return, and the winter gloom fades, I just love to give my home a deep cleaning to get rid of the stuffiness. I open the windows, light a candle, pour a tall glass of ice tea, and lace up my shoes. Then, I turn up the volume on some fast-paced music and get to work. The feeling of the having a healthy, clean home is refreshing and relaxing.
It can be difficult to stay on task though. As I work in one area, it's easy to get distracted by another job that needs attention. I've found that having a checklist can really help me finish each job before moving on to the next. Plus, I get a lot of satisfaction from crossing off each task. It keeps me motivated to see how productive I've been.
I've put together 25 Spring Cleaning Tips & Tricks to help you dig down and take back your home efficiently and for (hopefully) a little less money!
General Spring Cleaning Tips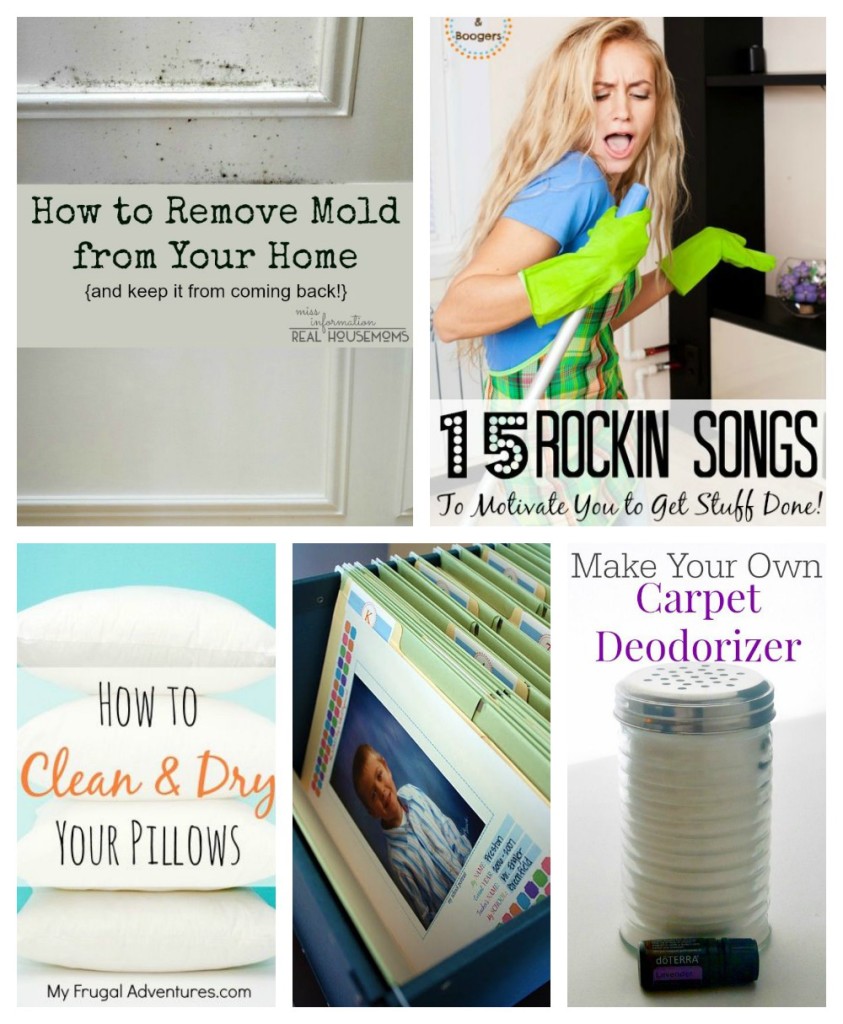 How To Remove Mold From Your Home | 15 Rockin Songs to Motivate You to Get Stuff Done
How to Clean & Dry Pillows | Organize Your Kid's School Papers | Make Your Own Carpet Deodorizer | How To Have Spotless Windows For Months
Spring Cleaning Your Laundry Room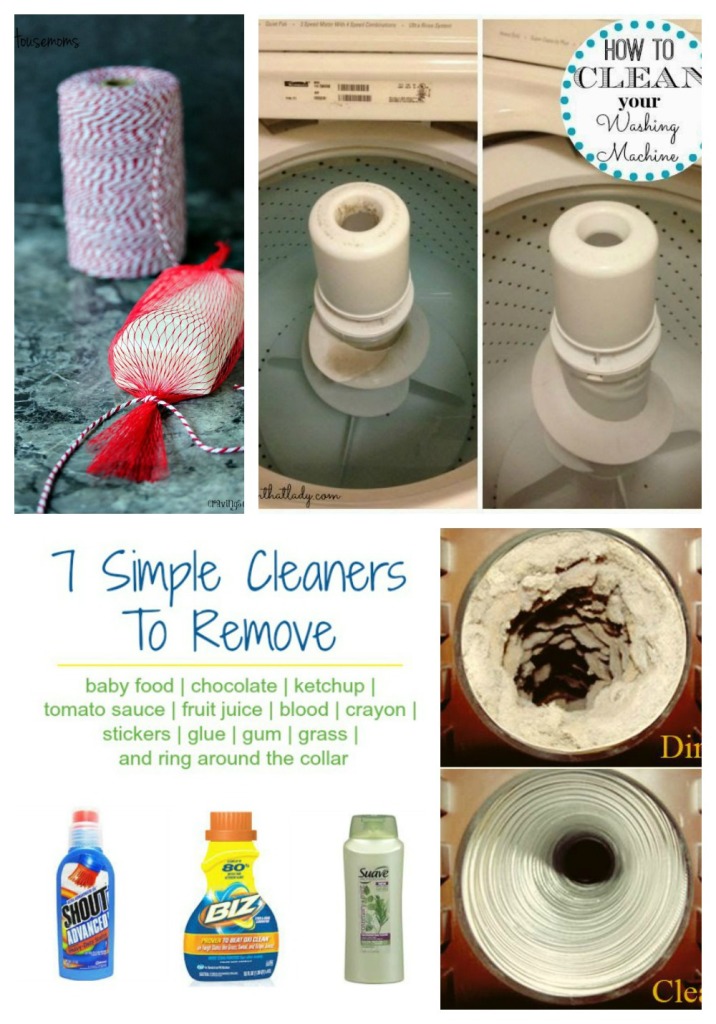 Simplified Laundry System For Busy Families | Homemade Stain Fighter | How to Clean Your Washing Machine
7 Simple Cleaners to Remove All Your Stains | DIY Wool Dryer Balls
Spring Cleaning Your Kitchen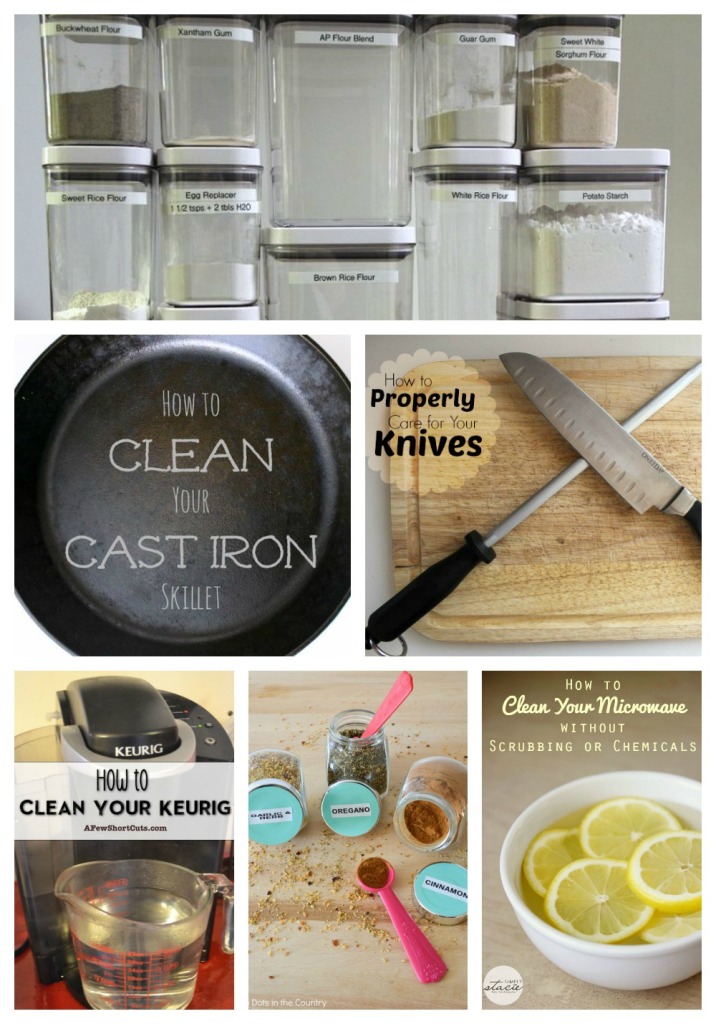 How to Clean Your Cast Iron Skillet | How to Care for Your Kitchen Knives
How to Clean Your Keurig | How to Clean Your Microwave Without Scrubbing or Chemicals | How To Clean An Oven With Natural Oven Cleaner | How To Clean Your Stainless Steel Sink
Spring Cleaning Your Bedroom & Bathrooms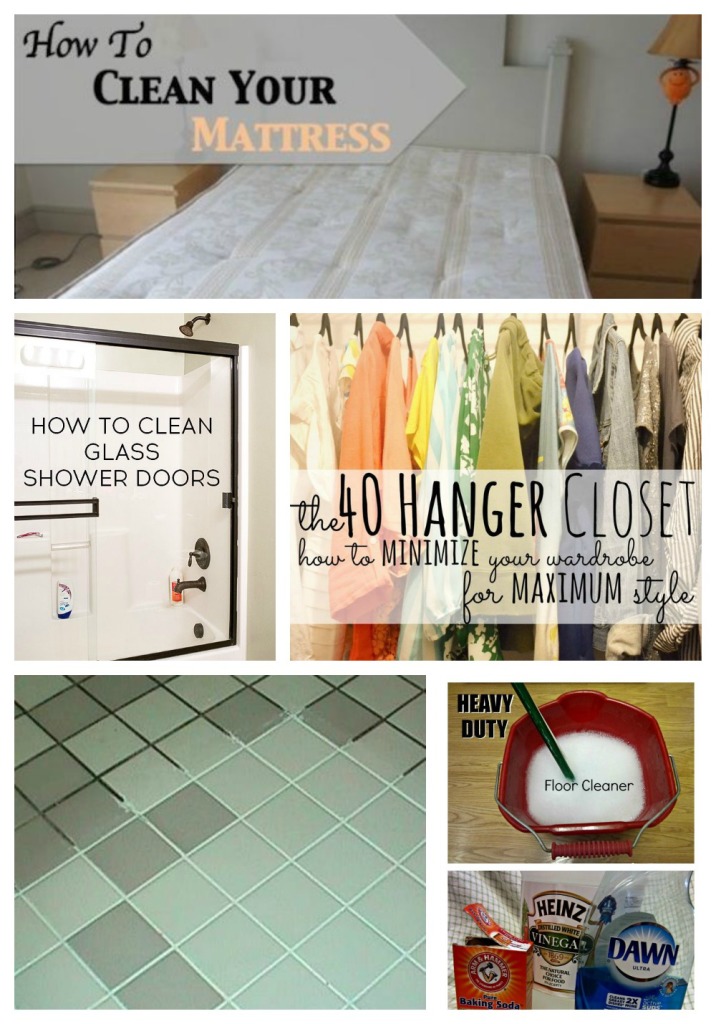 Hot to Clean Glass Shower Doors | The 40 Hanger Closet Challenge
DIY Grout Cleaner | Heavy Duty Floor Cleaner
Spring Cleaning with Lists, Printables, & Challenges!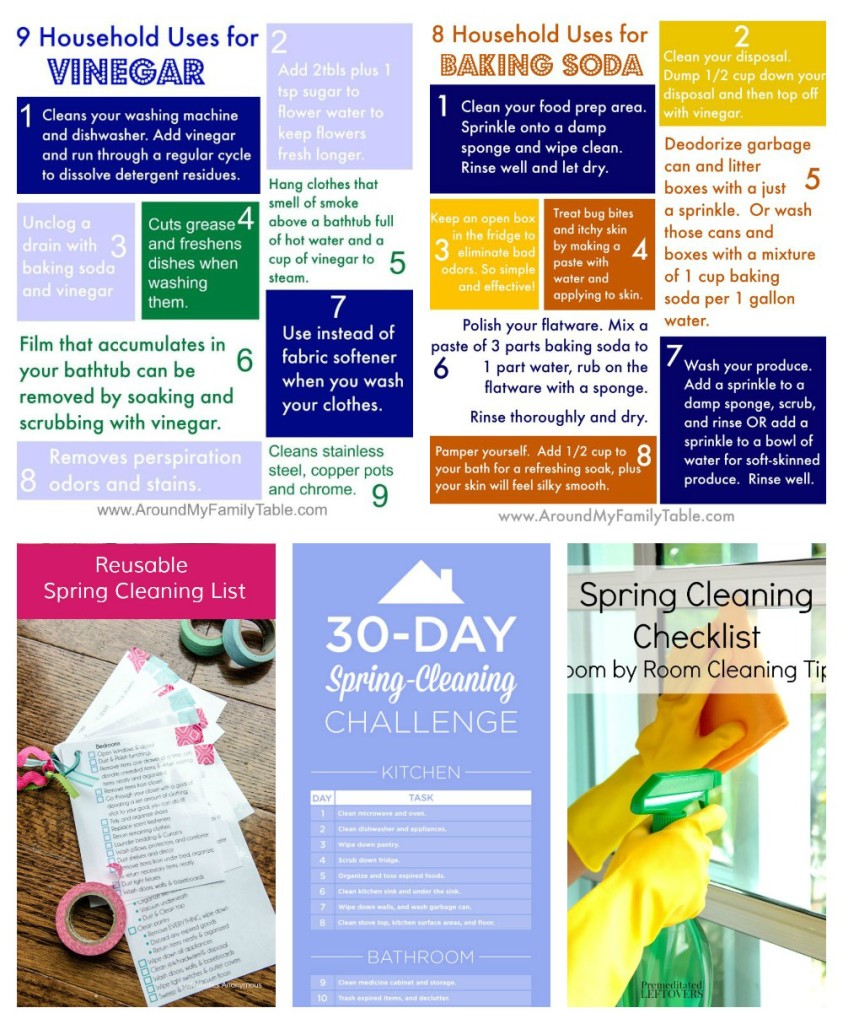 9 Household Uses for Vinegar | 8 Household Uses for Baking Soda
Reusable Spring Cleaning List | 30-Day Spring Cleaning Challenge | Spring Cleaning Checklist